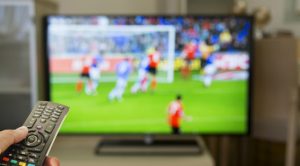 A Member of Parliament urged leading Scottish football clubs to cut their ties with the local gambling sector. Ronnie Cowan has written to all 42 professional football clubs and called them to sign a charter that is set to be released at Westminster on March 25th.
Signing the agreement would see all sponsorship agreements between football clubs and gambling operators ended. Under the terms of the charter, football clubs would also stop displaying any gambling business' promotional materials, both in print or digitally. Mr Cowan, who is a vice-chairman of a cross-party parliamentary group on gambling-related harm, also shared that the launch of the Football Gambling Charter that aims for professional football clubs to ban themselves from any form of sponsorship or donation originating from the betting sector. As mentioned above, the charter seeks from football clubs to stop displaying any gambling-related advertisements in their grounds and websites.
The call of the MP comes after recent reports of the Sunday Mail that chiefs of the Scottish Football Association (SFA) had secretly suspended players for violating the governing body's gambling rules.
According to reports, the boss of Hamilton Academical F.C., Brian Rice, faced a 10-match ban, which was later suspended for five matches, following a breach of the SFA gambling regulations.
Sponsorship Agreements between Gambling Operators and Football Clubs Draw Criticism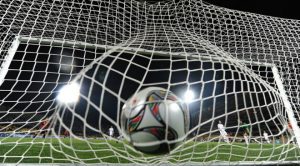 Currently, Scottish football players are not allowed to place bets on any football match in any country. However, there has been evidence that gambling is a very common activity among local players despite the SFA rules.
Apart from that, three major football tournaments in Scotland are being sponsored by gambling companies, with all three sponsorship agreements set to expire at the end of the 2019/2020 season. Furthermore, several Scottish football clubs have had gambling operators as shirt sponsors.
As Casino Guardian reported in January, a player from the Scottish Professional Football League (SPFL) confirmed that most of the football players in the league bet on matches despite the governing body's rules suspending them from doing so.
According to the SPFL player, who preferred to remain unnamed at the time, extensive gambling advertising did not make things easier for people who are dealing with compulsive gambling behaviour. He noted that, regardless of the strict rules of the local football governing body, the ones who are willing to place bets will find a way to do so, no matter that they are not permitted to gamble, with them using accounts of parents, partners or friends. The player also shared that some football players are not even afraid to enter a betting shop and place a wager there.
The revelations fuelled significant criticism in the sector, with the gambling companies being blamed for their policy to take advantage of the sponsorship agreements with professional sports clubs and using these deals in order to lure more vulnerable people to gambling.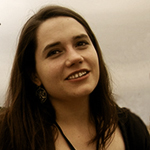 Olivia Cole has worked as a journalist for several years now. Over the last couple of years she has been engaged in writing about a number of industries and has developed an interest for the gambling market in the UK.