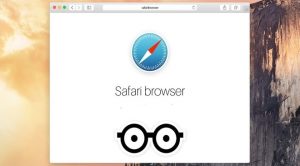 Earlier this week, Apple's WebKit team announced in a blog post that it would unveil enhancements to the global technology developer's Intelligent Tracking Prevention feature, as part for which full cookie blocking for third parties will be allowed.
As the WebKit team revealed, Safari browser in macOS 10.15.4 and iPadOS 13.4 would include upgrades under which cookies for cross-site resources are blocked by default. This has made the change one of the most significant company's moves in terms of privacy protection, as the improvement would further cut down on the customer tracking functionality for third parties.
Although WebKit team has claimed that the change is a major improvement for customers' privacy since it would wipe out any doubt that cross-site tracking is permitted, the move could be a hard blow for the affiliate sector. Why is that so? For the time being, the platforms that are used by the majority of gaming affiliates are not ready to face such a measure that would deprive them of the opportunity to track their customers.
Of course, cookies are not the only way for affiliates to track their users but most platforms still actively use them to match customers and monitor their activity online.
Websites and Mobile Apps Could Make Affiliate Tracking Part of Their Essential Tracking to Circumvent the Blocking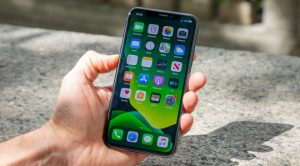 If affiliate platforms do not think of adequate measures to improve their tracking systems, the implementation of the third-party blocking in new versions of Safari would make the situation quite difficult for them. The recently-announced enhancements to Apple's Intelligent Tracking Prevention feature would provide customers with the chance to block all tracking and cookies.
One of the measures that different websites and online gambling apps could take in order to minimise the negative impact the third-party cookie blocking may have on their performance, is to make affiliate tracking part of their essential tracking. That could be helpful, as their essential tracking could not be restricted for the time being.
The WebKit team has claimed that the ITP feature enhancement measure is not that big of a change as it might seem. They reminded that many restrictions have been brought to the Intelligence Tracking Prevention since it was originally released in 2017. The same restrictions have made sure that most third-party cookies are already blocked in the Safari web browser.
According to them, the change has some great benefits, as Safari would make sure it continues to pave the way for customer privacy on the Internet. So far, it has been the first mainstream web browser that has imposed cookie tracking restrictions for third parties by default. According to information revealed by WebKit team, Tor Browser has unveiled third-party cookie blocking before Safari, while Brave still has some exceptions made for cross-party tracking options. So far, Chrome has not implemented such measures but they revealed plans to adopt such changes by 2022.
Statefulness in cookie blocking is also removed by the implementation of the cross-site cookie blocking feature. The WebKit team confirmed that full-third-party cookie blocking would make sure that the ITP state of customers could not be detected through cookie blocking behaviour.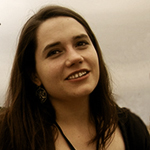 Olivia Cole has worked as a journalist for several years now. Over the last couple of years she has been engaged in writing about a number of industries and has developed an interest for the gambling market in the UK.