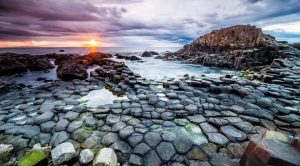 Councillors from Derry have backed changes to Northern Ireland's gambling legislation, saying that laws need to be updated in order to provide better protection to the most vulnerable members of society, who suffer from problem gambling and mental health issues associated with it.
The most recent meeting of the Health and Community Committee of the Derry City & Strabane District Council saw calls for the committee members to take into consideration a potential response to the Department for Communities (DfC) consultation on Northern Ireland's gambling legislation. For the time being, the law remains out of date, which makes it inappropriate to regulate the contemporary gambling sector.
Betting on tracks and land-based betting shops are regulated by a 1985 Order, which also regulates gaming in bingo clubs, lotteries in Northern Ireland, the supply, use and maintenance of gaming machines, as well as small-scale amusements with prizes. The Order also establishes the procedures for gambling activities' licensing procedures and the penalties for any violation of the licensing conditions.
For the time being, gambling activities are being licensed by courts and district courts, while track-betting licenses are issued by the DfC. Gambling laws enforcement is a responsibility of the PSNI.
The newly-unveiled consultation paper is looking for public opinion on the already existing gambling legislation of Northern Ireland. It also seeks to gather some views on whether the current gambling law needs to be changed and upgraded in order to make sure Northern Ireland has a modern and more flexible licensing framework that is up to date with the latest technology and social changes that occur in the sector.
Vulnerable People Need to Be Better Protected against Gambling-Related Harm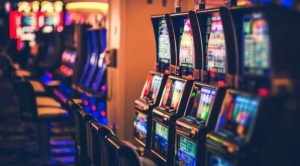 DfC itself has confessed that the existing legislation is out of that, so changes need to be brought to Northern Ireland's gambling laws so that a balance is found between preserving the interests of the gambling sector and qualitative protection to be ensured for vulnerable people. The consultation period was brought to an end on February 21st, 2020.
According to Aileen Mellon, who is a Sinn Féin Councillor, it is the most vulnerable members of society who need support. Ms Mellon further shared that she backs a better, more contemporary regulation of the sector and said that Northern Ireland's authorities have to act responsibly in order to tackle spreading gambling addiction. She further reminded that problem gambling has turned to a big part of addictive behaviour within local people, families and communities. What is even more worrying, gambling affects younger people, with children as young as six are gambling online, which could be very dangerous since gambling over the Internet is literally available 24/7 and could be accessed quite easily.
Another Councillor, the one of Ballyarnett, shared a point of view that people in Northern Ireland should not be permitted to gamble in licensed premises where alcohol is being sold. Border area casinos were also highlighted as another issue that has to be dealt with in the new gambling legislation of Northern Ireland.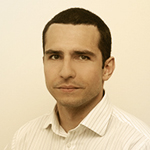 Daniel Williams has started his writing career as a freelance author at a local paper media. After working there for a couple of years and writing on various topics, he found his interest for the gambling industry.