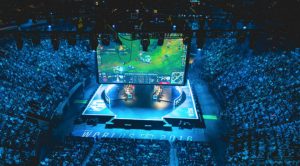 Some Australian experts have warned that despite retail gambling venues have been temporarily closed and all major sports leagues have cancelled or postponed their ongoing seasons as part of the measures aimed at tackling the spreading of Covid-19 pandemic, gambling and sports betting websites still make themselves available to local customers and could be accessed by gambling addicts.
According to Professor Samantha Thomas, a gambling expert from Deakin University, more niche sports are being currently promoted, in the light of recent cancellation and postponement of the largest sporting events on a global scale. Dr Thomas has revealed that she saw an advert regarding an overseas table tennis event in her Twitter feed. When she clicked on the promotion link, it redirected her to betting markets offering bets for a table tennis match in Russia.
Dr Samantha Thomas further explained that the ad was released by an Australian bookmaker. She also projected that such niche sporting events in "exotic" or "obscure" global markets would be promoted in weeks and months to come because they basically are the only markets that remain operational at the time. Dr Thomas shared that the fact that sporting matches in Australia have been cancelled or postponed does not mean that gambling marketing had been ceased. According to her, online gambling operators would remain pretty active with their marketing on television and particularly on social media.
The gambling expert from Dunkin University also shared that she is most concerned about young men, as they are the type of customers who are usually targetted by gambling and betting operators. This is exactly why she insisted to see more measures in place in order to protect them, such as a ban on credit card use for gambling transactions.
Australian Customers Could Turn to Other Types of Betting to Fill the Void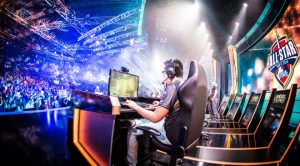 As mentioned above, niche sports have been increasingly popular to bet on since the shutdown of all major sports leagues, championships and events. Apart from them, Esports, including competitive videogaming, have remained among the preferred forms of events to bet on, not facing the same decline as retail gambling.
According to Sally Gainsburry, who is an Associate Professor and co-director of the University of Sydney's gambling research and treatment clinic, novelty stakes could also become popular among Australian gamblers in the absence of other betting choices. Dr Gainsburry explained that there is, actually, a whole bunch of other events Australians could bet on – from reality TV shows to political betting and event the weather. She said that the lockdown because of the coronavirus infection would make people look for something to fill the void when retail betting options are not available.
Dr Gainsbury further noted that even experts are unable to forecast whether Australians would reduce their gambling or would prefer to switch to other forms of gambling, as well as the potential extent to which regular punters would switch over to other types of gambling.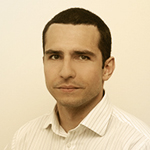 Daniel Williams has started his writing career as a freelance author at a local paper media. After working there for a couple of years and writing on various topics, he found his interest for the gambling industry.