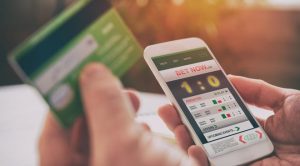 British bookmakers say that gambling in the country has suffered a sharp decline as all major sports events have already been postponed or cancelled due to coronavirus pandemic.
Three-fourths of the sports betting market in the UK are constituted by football and horse racing. Unfortunately for local bookmakers, both sports are currently suspended. According to reports, sports betting in the country has accounted for £1.4 billion in the year that ended in March 2019. Several large gambling operators have even already projected that this year's profits would be considerably hurt by the massive shutdown measures taken by the Government to tackle the further spreading of Covid-19.
Now, the chief executive officer of the Betting and Gaming Council's industry body, Michael Dugher, revealed that levels of gambling in the UK had experienced a sharp decline not only because of closures of retail betting shops but also because there were practically no sports to bet on online.
For the time being, about 50,000 people are employed in local betting shops, and another 10,000 people are employed in the online gambling sector. The massive lockdown has had a strong negative effect on the retail gambling operations, and originally, some analysts have projected that British players could actually turn to online gambling services, and especially to online casinos and poker, to compensate for the lack of sports to bet on.
UK Bookmakers Face Difficulties as Covid-19 Pandemic Shuts Sports Betting Markets Worldwide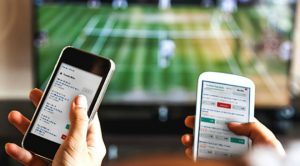 UK bookmakers are offering their services with only a few sports events that are currently left on track, with football being the most prominent offering for the time being.
Virtual sports events, on the other hand, have been another aspect of the local gambling industry that has remained mostly unaffected by the shutdown of the sector, as virtual sports feature fictitious races or matches that punters can bet on. In the last fiscal year, virtual races and a variety of lottery games accounted for approximately 13% of the betting profits of British bookmakers.
Before the coronavirus pandemic outbreak on a global scale, British bookmakers have turned their eyes to markets other than their domestic one. The US was one of the most preferred destinations mostly because of the fact that its sports betting sector got officially legalised only recently, following a ruling of the US Supreme Court. The newly-opened market has been considered a lucrative one for UK gambling companies that have been willing to compensate for the experienced slowdown at their domestic market.
In addition, they have been dealing with stricter regulatory regime adopted by UK watchdogs, with the measures being aimed at ensuring that local customers are well-protected against gambling-related harm and gambling companies do not exploit vulnerable people, such as children or problem gamblers.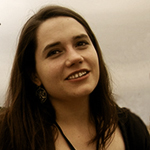 Olivia Cole has worked as a journalist for several years now. Over the last couple of years she has been engaged in writing about a number of industries and has developed an interest for the gambling market in the UK.