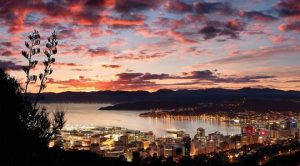 The financial difficulties and economic downturn that followed the restrictions associated with the coronavirus pandemic are expected to cause an increase in problem gambling.
According to some experts, the situation is likely to become worse, considering the fact that thousands of jobs are expected to be lost in some regions of New Zealand over the next 12 months. A recent report provided by the Canterbury Employers' Chamber of Commerce showed that 63% out of a total of 470 businesses operating the region were being seriously hurt financially due to the ongoing Covid-19 crisis. In addition, 30% of businesses have shared expectations that they would have to reduce their staff by over one-quarter in order to remain viable.
Dr Ekant Veer, a professor at the Canterbury University, who have been closely monitoring consumption and social changes, explained that, according to the results of the survey, there was a connection between financial difficulties and problem gambling. He noted that individuals who are experiencing financial hardship are not necessarily unemployed but they are more predisposed to gambling.
According to some anti-gambling campaigners, a further increase in gambling is expected as the restrictions relaxed, with them sharing a particular concern over so-called pokies hosted by bars and pubs. Considering the coronavirus lockdown, local gamblers were unable to visit brick-and-mortar venues to gamble, so a catch-up phase could be expected with the social isolation measures being gradually eased across the country. This is why some experts have predicted that gambling addiction issues could considerably increase over the first three to six months after the reopening of New Zealand's pubs and clubs.
Gambling Machines Remain the Most Popular Form of Gambling in New Zealand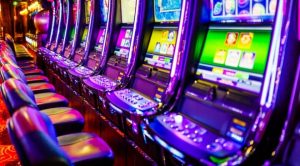 For years now, anti-gambling campaigners have claimed that poker machines, also known as pokies, are the most harmful form of gambling in New Zealand. Some problem gambling charities have reported that the majority of people who seek help for dealing with gambling addiction do that because of pokies.
Statistics show that gambling in New Zealand has experienced steady growth over the last nine years.
According to figures, in 2011 the country's residents spent NZ$2 billion on gambling activities. Several years later, in 2019, New Zealanders' spending on gambling had risen to NZ$2.4 billion.
Last year, the most popular form of gambling remained gaming machines that are hosted outside of casino venues. New Zealand residents reportedly spent a total of NZ$924 million on such terminals, in comparison to NZ$616 million spent in casinos in 2019.
Figures also showed an increase in online gambling activities during the coronavirus lockdown period. Anti-gambling campaigners, however, expect this trend to continue even as standard offline forms of gambling are made available and reminded there are some early signs of gambling becoming an addiction, such as customers spending more time and money on the activities than they intended, lying about their behaviour, chasing losses, etc.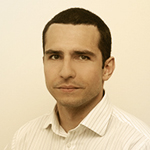 Daniel Williams has started his writing career as a freelance author at a local paper media. After working there for a couple of years and writing on various topics, he found his interest for the gambling industry.