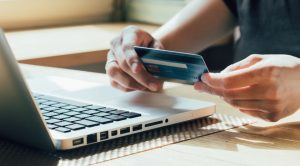 The rising problem gambling rate among UK customers have been one of the main reasons why competent watchdogs need to regulate existing gambling practices. In the last few years, many anti-gambling campaigners have shared concern with the rising number of punters who spend more than they could actually afford to on gambling-related activities, especially the ones who use their credit cards for gambling.
Compulsive gambling habits have led many campaigners to call for quick and fierce action of the regulators to make sure the latter take all the necessary actions to reduce the negative impact that gambling operator's services could have on the players' life and health. As far as gambling with credit cards is concerned, the UKGC has earlier this year taken stricter measures to cut the practice in order to protect local customers from gambling-related risks.
As of April 14th, the ban imposed by the gambling regulator on credit card use for gambling transactions took effect. Back in January, the Commission confirmed that a blanket ban on the use of credit cards for gambling was extremely important so that local customers are guaranteed a further layer of protection.
As the gambling watchdog had revealed, the credit card ban was imposed on all off- and online gambling services, with one exception – land-based lotteries. At the time when the enforcement action started, the CEO of the UKGC explained that the use of credit cards to fund gambling transactions could seriously hurt British customers, so the suspension was aimed to reduce some risks associated with such transactions.
UK Gambling Commission Says ID Verifications Are Important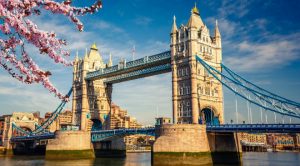 Earlier this month, the UK gambling regulator addressed local gamblers and provided them with more detailed information regarding the importance of ID verification when opening an account with an online gambling operator.
The UK Gambling Commission (UKGC) reminded that online gambling companies need to check the identity of their customers in order to make sure they are old enough to gamble and to be sure they have not self-excluded from gambling. Online gambling operators are also required to check whether their customers do not use criminal proceeds to gamble. Often, operators are able to do this by checking certain databases that contain information about people and matching the data with the information a customer has filled in as part of the registration process.
The gambling watchdog reminded that, unfortunately, the information available in the databases is not enough for the operators to be sure who a customer is, because the data could be spelt incorrectly or there could be people with similar names who live at the same address. In such cases, gamblers may be required to provide copies of some documents such as ID cards, driving licences or household bills, which would prove who they are.
Furthermore, the UKGC reminded that a customer's identity could be checked by gambling operators for other reasons. In such cases, companies can limit the gambler's access to their accounts until their identity can be confirmed. Currently, there are no time limits on how long a gambling company can freeze a customer's account for such checks.
Online Gambling Operators Required to Verify Their Customers' ID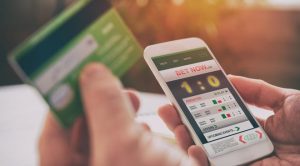 As mentioned above, online gambling companies would have to check their customers' identity in three main hypotheses.
In case a UK resident wants to open an account with an online gambling operator, the company is required to check whether the individual is old enough to gamble under the provisions of the existing gambling law. Customers would not be able to deposit money or access any free-to-play games before such a check takes place. If a customer is unable to confirm their age, their account with the operator will not be activated.
As previously reported by Casino Guardian, British customers can apply for self-exclusion from a gambling company's website. In such cases, operators need to take all reasonable steps to make sure that customers who have self-excluded are effectively prevented from gambling. Steps used by the companies in these cases include making sure that a self-excluded person is not making an attempt to gamble under a different identity.
Furthermore, the UK authorities have been trying to prevent people from spending money gained through criminal activity and turning it into finds that look legitimate. This is why operators of online gambling sites are required to deal with that risk by checking the customers' identity.
The UK Gambling Commission has reminded that gambling firms need to be able to identify separate accounts that are owned and operated by the same person. It is a matter of personal policy for them to decide whether customers are allowed to have more than one account with the company or not, especially considering the fact that special offers made by a gambling operator are usually limited to one per customer. In case that multiple accounts are allowed, such a gambling company may address customers and ask them to provide information to help it monitor their accounts.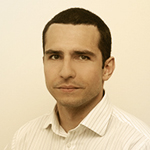 Daniel Williams has started his writing career as a freelance author at a local paper media. After working there for a couple of years and writing on various topics, he found his interest for the gambling industry.