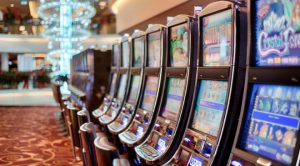 As Casino Guardian reported, the implementation of the coronavirus restrictions in Australia forced local pubs and clubs shut their poker machines for the period of the lockdown. Now, so-called pokies are gradually making a return across the country.
The beginning of the week saw New South Wales (NSW) became the first Australian state that allowed come gaming venues to resume operations, with certain distancing rules requiring from operators to make sure they keep their patrons 1.5 metres apart. What anti-gambling campaigners fear, is that the risks of gambling harm inflicted on customers after the restart of the electronic gaming machines are just as serious as the ones associated with the coronavirus infection. Socio-economic factors, including job losses and economic recession, make the situation even more concerning, as people experience financial difficulties but still remain very likely to gamble.
Casino venues and pokie clubs and pubs were required to cease operation in late March as part of the country's measures aimed at preventing the further spread of the coronavirus infection. However, at the time, fears emerged that poker machine players could shift their focus to online gambling services to fill the void created by the imposed social isolation measures.
Very limited evidence shows there was an actual increase of online gambling on the back of the inoperable land-based gambling services. However, official ACT survey held in 2019 showed that only 0.8% of gamblers were engaged in gambling at offshore casinos or poker machines. Another research held in NSW has found that 2.3% of individuals between 18 and 24 years played casino games online.
About 10% of Adult Australians Are Problem Gamblers or At Risk
The discussion regarding current closure of pokie pubs and clubs and its effect on the average Australian poker machine player is still ongoing, with anti-gambling campaigners insisting that the machines should remain shut to give players a chance to leave the harmful habit behind their backs.
Despite figures in different Australian jurisdictions vary, approximately 10% of the adult population in the country could be considered already affected by gambling addiction or at risk of being affected by it. Furthermore, one in three people who play poker machines is believed to be at risk of developing a gambling problem or is already a problem gambler.
As mentioned above, some analysts and anti-gambling campaigners have been claiming that problem gamblers experience considerably worse social and economic consequences than people who do not suffer from gambling addiction in the longer term even before the Covid-19 crisis. Now, with social isolation, uncertainty and other factors, the coronavirus lockdown has been blamed for triggering or worsening various mental health problems among Australian gamblers, especially the ones who are at risk.
This is exactly why the gradual reopening of pokie venues has raised so much concern for the negative consequences that could be unleashed for at-risk gamblers. Campaigners have insisted that the reintroduction of poker machines could end up inflicting further harm to individuals who may decide to stay away from the habit should the pokie terminals are not re-opened again.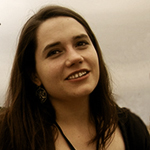 Olivia Cole has worked as a journalist for several years now. Over the last couple of years she has been engaged in writing about a number of industries and has developed an interest for the gambling market in the UK.