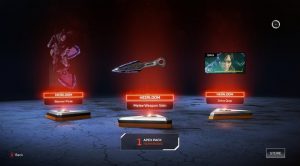 British Ministers have called for evidence on video games that encourage customers to pay with real money for rewards – a move that could lead to loot boxes being reclassified as a form of gambling following concerns they were targetting children.
The last few years have seen loot boxes become a controversial issue associated with video games. This week, the Department for Digital, Culture, Media and Sport is set to roll out a call for evidence on the feature that has increasingly become more and more common in video games available to British children. The move has been fuelled by rising concerns that the mechanics of so-called loot boxes are made in a way that could encourage gambling-related behaviour among underage individuals, that could potentially grow into gambling addiction in the future.
Loot boxes provide players with the chance to spend money on special in-game rewards without knowing what they will actually receive. According to estimates, the overall value to the video gaming sector has been about £23 billion on an annual basis and it seems to be constantly rising, thanks to revenues that are continuously generated after the initial purchase of the video game.
Some countries already consider loot boxes gambling products and their governments have taken measures to prevent companies from offering such features to their customers. No such measures have been taken in the UK so far. If any change in the categorisation of loot boxes is made, the step could lead to a more serious overhaul of the country's gambling legislation.
Video Game Developers Could Be Forced to Stop Offering Some of Their Games to UK Minors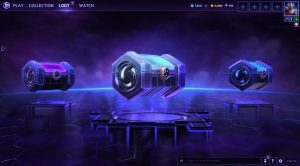 Now, analysts have noted that loot boxes could be reclassified as a form of gambling in case Ministers decide to do so. Such a move is expected to greatly affect game developers that could be forced to stop offering some games or redesign them in a way that would make them appropriate to be sold to underage individuals.
Loot boxes may involve an element of chance, but they are not currently covered by the existing gambling legislation of the UK. As such, they are not controlled by the major gambling watchdog of the country – the UK Gambling Commission (UKGC), because the reward received is not considered to have a monetary value.
In 2019, a select committee of the DCMS heard some evidence, according to which loot box winnings can be exchanged for real money on some third-party websites. The evidence heard at the time revealed that the use of such in-game items by video game developers was likely to help them generate profits from gambling addicts. In a later report, the same committee made a recommendation that loot boxes should be classified as gambling products.
As Carolyn Harris MP, the Chair of a cross-party group that investigates gambling-related harm, described loot boxes as a "virtually speculative commodity" that is used by game developers to make gambling look normal and encourage young people to start gambling. She further noted that these video game features too often lead to underage individuals getting hooked on gambling at a later stage of their lives.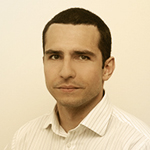 Daniel Williams has started his writing career as a freelance author at a local paper media. After working there for a couple of years and writing on various topics, he found his interest for the gambling industry.