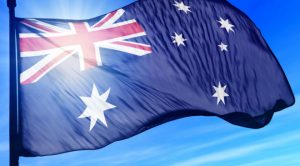 Anti-gambling advocate and independent MP Andrew Wilkie called for the Government to ban social casinos in Australia, saying they are a dangerous form of gambling.
In an interview with Tom Elliott, Mr Wilkie, who has been fighting against gambling-related harm for quite some time now, has highlighted that online gambling websites were getting a bigger problem literally every day, especially considering they have managed to escape legislation. At a time when the coronavirus outbreak has forced the retail gambling sector to cease operation, with no sports events available to bet on and no casino and pokie services available, online gambling has become more popular among local people.
In the interview with Tom Elliott, Mr Wilkie noted that online gambling has not been properly regulated in the country, but it has been getting more popular thanks to the great variety of gambling options that are usually available on the Internet. Now, he is particularly concerned that so-called social casinos – games of skill or chance available on social media sites and other websites or gambling apps – are becoming a real problem in the country. According to the anti-gambling campaigner, social casinos basically replicate real casino venues and offer various games available there, such as blackjack, roulette and even virtual poker machines.
As reminded by Mr Wilkie, online casinos are currently banned in Australia. The problem is, social casinos are not suspended by the country's gambling laws because they do not offer monetary payouts. Customers can actually start betting or free and are usually offered to start placing real-money bets in case they want to proceed with their gambling or place a bigger bet. Furthermore, they are unable to cash out.
Social Casinos Become Increasingly Popular among Australian Gamblers, Mr Wilkie Says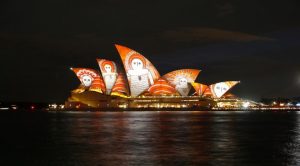 Anti-gambling campaigners in Australia are worried that social casinos are getting quite popular among local users, especially with children and younger people. As Mr Wilkie noted, another problem is that betting services offered by such websites do not look as dangerous as online gambling but the truth is they more or less operate in what he called a legislative "grey zone", which makes them look socially acceptable.
The independent MP also shared that he tabled a private member's bill in the Federal Parliament that seeks to ban the provision of the social casino services on the territory of Australia. Mr Wilkie explained that playing these games is not categorised as a crime by the bill, but offering such games to Australian customers will be.
Many of these websites come from overseas jurisdictions, which is basically the main reason why Australians are able to access them. Anti-gambling campaigner Mr Wilkie further explained that if the Federal Parliament gives his private member's bill the necessary support, the Australian Communications and Media Authority (ACMA) would be given the ability to take such foreign websites to court and seek an injunction to prevent access to such websites. Moreover, the delivery companies in the country would be able to block these websites.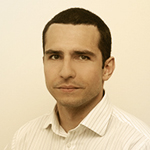 Daniel Williams has started his writing career as a freelance author at a local paper media. After working there for a couple of years and writing on various topics, he found his interest for the gambling industry.