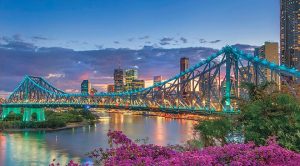 The Centracare's gambling helpline has registered an increase in customer calls during the closures of Queensland TAB areas and poker machines were not operational because of the coronavirus pandemic lockdown. The surprising part was the fact that the calls were not made by people seeking help.
As Casino Guardian has already reported, the nationwide closures of gaming rooms due to the Covid-19 restrictions have made local gamblers turn to other forms of gambling.
Emma Every, head of gambling at Centacare North Queensland, revealed that the sharp increase in the number of calls received by the charity organisation was because gamblers were seeking help to set up their accounts with online gambling operators. Ms Every explained that those people had not been aware that the charity's gambling hotline was actually aimed at helping people deal with their gambling addiction. She further revealed that during the nationwide lockdown in Australia, some regular gamblers managed to keep their distance from gambling, while others turned to online gambling services or other informal forms of gambling.
Still, regardless of the growth registered in the misdirected calls, the Gambling Helpline of the charity organisation registered fewer overall number of calls during the coronavirus pandemic. Ms Every explained that the charity's Gambling Helpline registered a total of 419 calls in April 2020 in comparison to 645 calls in April 2019.
Gaming Rooms in Mount Isa Forecast AU$7.5-Million Revenue Loss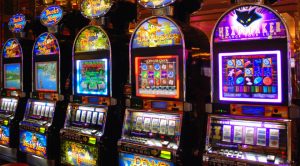 According to reports, Mount Isa gamblers spent an average amount of AU$69,000 on a daily basis in 2019 on local electronic gambling machines, also known as poker machines or pokies. Because of the coronavirus outbreak, all gambling venues were shut, and gaming rooms have forecast a revenue loss of AU$7.5 million from the 443 pokies in the area.
Ms Every revealed that the predicted figure excluded Keno operations, TAB operations and any other form of betting.
The general manager of Mount Isa Irish Club, Bernard Gillic, warned that the club is likely to have fewer funds to contribute to the local community because of the restrictions during the coronavirus restrictions. Mr Gillic reminded that the club's entire revenue is brought back to the community and despite increased criticism faced by gambling due to possible harm that could be inflicted on customers, the services actually contribute their winnings to good causes in the area.
Mr Gillic, however, has had another concern. He shared that he was worried that more people had turned to unregulated online gambling options during the lockdown, considering the fact that retail gambling was impossible because of the restrictions.
The Government of Queensland is expected to relax the shutdown measures by permitting gaming rooms to resume operations on July 10th. Ms Every revealed that Centacare charity was preparing the six gaming rooms in Mount Isa area with helpline resources to make sure they would be able to be of assistance to everyone who might experience any troubles to control their gambling habits.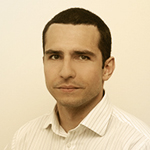 Daniel Williams has started his writing career as a freelance author at a local paper media. After working there for a couple of years and writing on various topics, he found his interest for the gambling industry.