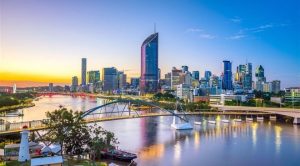 Australian gambling reform proponents insist on the introduction of tougher measures, following the reopening of gambling venues across the New South Wales province on June 1. The global COVID-19 pandemic caused gambling venues around Australia to close their doors to customers on March 23.
It is estimated that the temporary closure of gaming rooms in the country has prevented gamblers from Down Under from losing almost $2.5 billion at slot machines, or "pokies" as Australians commonly call them. Gambling reform proponents were hoping locals who struggle with slot addition would be able to overcome it after the long break but gambling experts have expressed concerns this may not be the case.
As part of the easing of the lockdown restrictions in the country, clubs and bars across the New South Wales province were permitted to relaunch their gambling operations at the beginning of June. Australia's Northern Territory has also lifted the restrictions on slots whereas South Australia plans on reopening its machines towards the end of the month, on June 29.
Victoria, the Australian Capital Territory, and Queensland plan on relaunching their gambling rooms in July. Reform proponents and experts, however, are worried that the shutdown might have a detrimental effect on local gamblers. More locals might resort to playing slots because of the increase in loneliness and family violence the shutdown has caused.
Gamblers Might End Up Betting More after Restrictions Are Lifted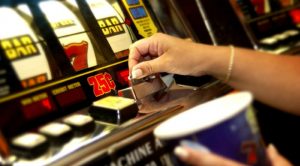 Professor Samantha Thomas, a Public Health Sociologist at the Deakin University in Geelong, fears people from certain risk groups can succumb to the appeal of slot machines and end up betting more after the restrictions are lifted. According to Professor Thomas, these risk groups include people who struggle with loneliness, victims of family abuse, and vulnerable females.
Professor Thomas went on to stress that females, in particular, are mostly missing the social interaction associated with pokies rather than playing the machines themselves. The sociologist is concerned that locals will start betting more on slots after the long shut down because they can socialise with others in the process.
Reverend Tim Costello, Chief Advocate of the Alliance for Gambling Reform movement, echoed these sentiments. According to Mr. Costello, pokie addiction rates in the country will never decrease until the local authorities find a way to reduce the operating hours, and the machines' loss rates after the reopening.
He insisted the Australian government will have to reevaluate how the gaming industry operates as gambling rooms reopen after the shutdown. Ms Anna Bardsley, who struggled with a decade-long addiction to the machines, agrees with Reverend Costello's opinion.
Shorter Operating Hours for Pokie Venues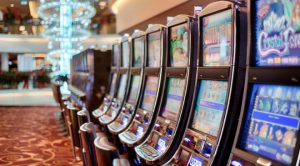 Ms Bardley suggested that pokie venues should close for customers at midnight rather than operating from 9 am to 5 am as they currently do. As for the reduction in gamblers' loss rates, Mr Costello spoke in approval of the recommendation of local productivity commissions that suggested a minimum bet amount reduction to $1 per spin.
In line with these sentiments, the independent Member of Parliament Andrew Wilkie recently proposed an outright ban on mobile casino-style gaming in Australia. MP Wilkie stressed that such games could be incredibly harmful to children, preparing them for a "lifetime of gambling" from an early age.
Mr Wilkie spoke particularly harshly about social casino games where players use real money to purchase chips to play with but cannot cash out any of their winnings. The MP hopes to outlaw such mobile casino games in the country with his proposed Interactive Gambling Amendment (Banning Social Casinos and Other Measures) Bill 2020.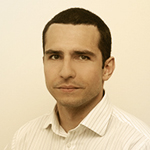 Daniel Williams has started his writing career as a freelance author at a local paper media. After working there for a couple of years and writing on various topics, he found his interest for the gambling industry.