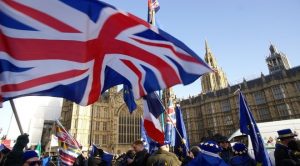 A recent survey carried out by BonusFinder determined that 94% of the gamblers in Great Britain are familiar with the tools for responsible gaming, offered to them by licensed betting operators during the coronavirus lockdown in the past four months. The survey in question involved 500 casino and bingo bettors from the United Kingdom.
It was established that roughly 31% of British players from different age groups admitted to having placed more wagers than they normally would between the months of March and June 2020. The survey also showed that nearly the same percentage of gamblers, or 28%, did not consider themselves to have played more than they usually do.
The majority of the survey participants confirmed they are familiar with the tools for individual deposit limits. Of those surveyed, males were more likely to know about individual limits on deposits.
As much as 66% of male respondents said they were aware of these limits as opposed to 61% of the surveyed female respondents. Female players turned out to be more familiar with session limits, with 52% of them acknowledging this responsible gambling tool, compared to only 46% of the male survey participants.
5% of Respondents Were Clueless about Responsible Gaming Tools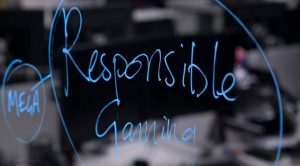 The survey's results indicated that only 5% of the participants confirmed they were clueless about the tools for responsible gaming. However, this percentage is lower at 3% for younger players aged 18 to 24 years old.
According to Mr Fintan Costello, who occupies the position of Managing Director of the affiliate website, the survey showed that responsible gaming via the available tools has been a priority for most British players during the coronavirus lockdown.
The most important thing is that the majority of gamblers in the country are familiar with the variety of useful responsible-gambling tools, offered to them by many licensed gambling brands, Mr Costello emphasized.
BonusFinder's Managing Director commended the UK gambling industry for going in the right direction when it comes to ensuring the protection of local players. He also stressed that the industry should continue to educate gamblers across all age groups on responsible gambling tools and raise awareness, especially among the younger individuals.
The survey results come shortly after the British regulatory watchdog, the UKGC, informed that the gambling participation in the country had not increased dramatically during the coronavirus lockdown. Landbased casinos in Great Britain were closed down on March 20, with the expectations being that this could potentially lead to an increase in online gambling activities.
However, a survey carried out by YouGov in mid-April indicated that only 0.20% of the respondents confirmed they had wagered for the first time during the lockdown. Meanwhile, 2% of the adult respondents admitted to having actually quit betting altogether during home confinement.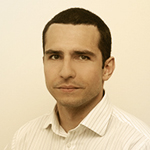 Daniel Williams has started his writing career as a freelance author at a local paper media. After working there for a couple of years and writing on various topics, he found his interest for the gambling industry.