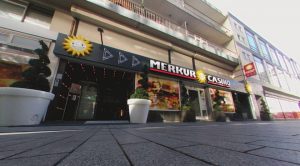 Blackpool's council licensing panel rejected an application filed by a gambling company that has been willing to get a bingo premises licence for some slot machines on Abingdon Street. Unfortunately for Cashino Gaming, it would not be able to place its Merkur Slots at the abovementioned site as local authorities feared that the bingo premises and the offered gambling option would have a negative impact on vulnerable individuals.
The rejection follows another blow that Cashino Gaming has suffered in Blackpool after the planning committee of the city council also refused to grant the gambling operator with permission to convert a former betting shop into an adult gaming centre. As revealed by Cashino Gaming itself, the company had been willing to operate 58 bingo and slots machines. The company asked for a bingo licence that would allow it to run its services from 9:00 AM until midnight, with no restrictions for gaming machines.
The Merkur Slots' solicitor, Richard Bradley, explained that the company had been an experienced provider of gaming services and has been in line with all necessary protection measures to address any concerns that may occur. Apart from that, Mr Bradley reminded that bingo was considered a softer form of gambling, especially considering the relatively small stakes varying from 30p to 40p. In addition, the company has guaranteed to feature security measures such as a Challenge 25 policy to make sure its gaming services would be accessible to adults only. A CCTV camera system was also among the safety measures that would have been in place.
Licensing Panel Says Site Not Appropriate, Shares Concern about Safety Measures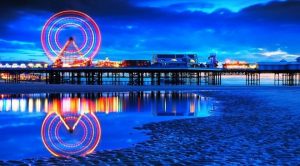 The application of Cashino Gaming has been objected by The Bread Basket and Abingdon Barbecue. Their solicitor Paddy Whur has explained that levels of crime, deprivation and homelessness in the area had been found concerning, especially with the late-night operating hours in mind. According to Mr Whur, there were significant risks for the community and Blackpool's residents.
At the time when the panel reached its decision to turn down the application, it said that the risk assessment that accompanied Cashino Gaming's application was not found sufficient to address the identified risks of Blackpool becoming one of the most deprived areas in the UK, with many vulnerable people that could be affected by gambling-related harm.
The panel also found that the company had not sufficiently taken into account the social and economic conditions in the area and further shared it found no indication of measures that would be unveiled by Cashino Gaming to protect its staff members and customers when the area's crime level is 54% above average. Furthermore, the council licensing panel said that its members' opinion, the proposed location was not suitable for this type of late-night operations.
Cashino Gaming is given 21 days to appeal the panel's decision.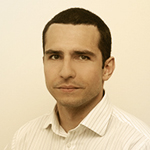 Daniel Williams has started his writing career as a freelance author at a local paper media. After working there for a couple of years and writing on various topics, he found his interest for the gambling industry.