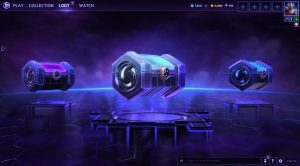 The Gambling Committee at the House of Lords has called for the UK Government to regulate loot boxes as a form of gambling under the existing gambling legislation and has warned that the change should not be postponed any more.
According to the Lords, loot boxes offered in many video games should be classified as "games of chance". In their report, they insist that if a certain product resembled gambling, it should be regulated as such. If such a classification is made, then loot boxes would be considered a form of gambling and would fall under the scope of the country's Gambling Act 2005.
As the House of Lords insists in a statement accompanying the report, the UK Government must take immediate action to bring loot boxes within the scope of the country's gambling regulation and legislation. The wide-ranging report of the Lords cover the entire British gambling sector but part of it is primarily focused on new forms of gambling, including ones that are especially targetting underage individuals. The report further noted that, according to academic research, there was an extraordinarily robust connection between problem gambling and loot box spending.
Loot boxes have long fuelled controversy in the video games sector not only in the UK but on a global scale. They are in-game items that offer players a chance to win randomised rewards when opened and can be purchased with real money. Some games offer players the chance to trade the rewards.
Controversial Loot Boxes Could Be Particularly Appealing to Children, Lawmakers Say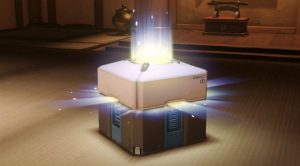 The House of Lords' report concludes that the Government should roll out new regulations that classify loot boxes as games of chance. Lords also insist that the same definition should apply to any other in-game item that could be purchased with real money.
The UK Government addressed the concerns shared by the House of Lords in its latest report, saying that the Gambling Act is to be reviewed and a certain part of the review would focus on loot boxes.
The Lords, however, believe that more urgent action must be taken to address the issue. They have backed a number of parents and children's groups and an earlier report issued by the digital committee on addictive technologies in their efforts to attract ministers' attention to loot boxes regulation as a form of gambling.
As confirmed by the Lords' report as part of a wider review of the British gambling sector, young people are most at risk of being affected by problem gambling and gambling-related harm. The report showed that there are currently about 55,000 gambling addicts aged from 11 to 16 in the country, so the House of Lords has insisted that games offered online should be subject to further and more in-depth review to check whether they are particularly appealing to children. Their potential harm to underage individuals should also be assessed.
So far, the UK Government has not categorised loot boxes and other in-game items as a form of gambling, despite the calls of anti-gambling campaigners who have been concerned about vulnerable individuals' health. Some countries, such as Belgium, have already banned loot boxes due to similar concerns, while others have decided to implement stricter regulatory rules regarding the in-game items. On the other hand, some companies operating in the video game industry have voluntarily brought some changes to the way their systems work.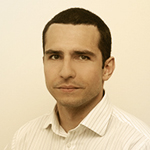 Daniel Williams has started his writing career as a freelance author at a local paper media. After working there for a couple of years and writing on various topics, he found his interest for the gambling industry.