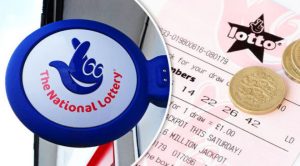 Underage individuals in the UK could be suspended from accessing Lotto and Thunderball as part of the authorities' efforts to prevent them from getting addicted to gambling.
Under the provisions of a new piece of legislation coming into force, millions of teenagers could be banned from playing games and scratchcards offered by the National Lottery. The new law is part of a massive crackdown that the Government is aimed at imposing to protect underage individuals, and particularly those of 16 and 17 years of age, from getting hooked on gambling.
As part of the new changes in the British gambling legislation, youngsters will no longer be able to play National Lottery games online and will not be allowed to buy scratchcards that are being sold at supermarkets, petrol stations and newsagents.
The sector has been shaken by some controversy, as gambling in the UK is currently illegal for individuals under 18 years of age, but games and scratchcards offered by the National Lottery in fact can be played by anyone over the age of 16. As mentioned above, the UK Government is set to bring changes in the gambling law in an attempt to stop local teenagers from becoming addicted to gambling.
British Government Is Trying to Protect Children from Getting Hooked on Gambling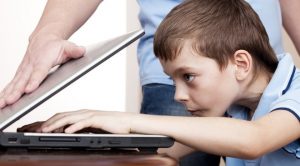 Underage individuals could be suspended from playing games offered by the National Lottery in the next few months in case the piece of legislation is passed before the end of 2020. The country's legislators are expected to act on the piece of legislation because of fears that no less than 55,000 British children are categorised as problem gamblers.
The fact that teenagers as old as 16 are practically able to purchase National Lottery tickets has been considered a practice that is not dangerous to younger players as it has been described as a rite of passage. Last year, Camelot, the operator of the National Lottery, even released a scratchcard based on Love Island in an attempt of making the product more attractive to teenage audiences.
For the time being, the company that operates the National Lottery, Camelot, runs two lottery draws on a weekly basis, every Wednesday and Saturday night respectively, with customers being offered the chance to win prizes from its Lotto and Thunderball games. EuroMillions lottery draws are also among the games that are extremely popular among people across the UK.
Recently, anti-gambling campaigners have criticised the National Lottery, saying that it has been exploiting an existing legislative loophole to allow underage individuals as young as 16 to spend hundreds of pounds on its games every week. According to critics, the legislative loophole helps the operator take advantage of the situation, which could end up with an "epidemic of gambling" in the years to follow. The latest reports show that about £47 million were spent by children as young as 16 and 17 on National Lottery games in 2017/2018.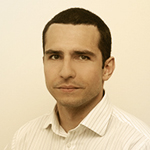 Daniel Williams has started his writing career as a freelance author at a local paper media. After working there for a couple of years and writing on various topics, he found his interest for the gambling industry.