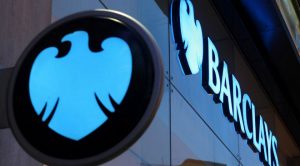 The customers of one of the largest banks in the UK – Barclays – who opt to cease their spending on gambling services are set to receive 72 hours before they can decide otherwise. The so-called cooling-off period will be enabled to give them a chance to reconsider their gambling spending before getting back to the habit with little or no time to think about the risks associated with it.
Barclays' banking feature as part of which gambling transactions can be banned is aimed at helping customers take better control over their gambling expenditures. Barclays has revealed that the feature has been used over 187,000 time so far since the beginning of the Covid-19 lockdown. The option was officially introduced for customers of the bank in December 2018 to help them control their spending on gambling payments. Since then, customers took advantage of the feature offering a cooling-off period more than 570,000 times.
Barclays had consulted with customers and took into account their feedback, and decided to add the new time delay feature in the upcoming weeks. As mentioned above, customers will now have to wait 72 hours before they resume payments to gambling websites in case they decide to once again start doing that. If they try to make any transactions during the cooling-off period, such payments will be rejected automatically.
Customers Will Have to Wait 72 Hours before Any Gambling Payments Are Permitted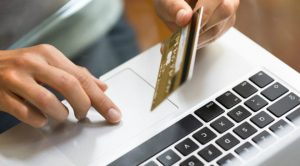 In order to block their gambling payments, Barclays customers are required to enter the cards section of the bank's application. The feature could be found in the merchant control section of the app. The feature can also be reached and used via telephone banking and in brick-and-mortar branches of the bank.
In case a player turns off gambling payments and then decides to turn them back on, a pop-up message is set to appear in order to remind customers they are required to wait 72 hours before any gambling payments are allowed to be processed.
Barclays' customers are also given the chance to use other tools to better manage their spending, including on gambling services. The bank has introduced the establishment of a spending limit for one transaction only, temporary suspension of the customer's card when they feel they can hardly control their spending, as well as some cash withdrawal limits.
According to Barclay's managing director, Sian McIntyre, customer feedback on the gambling control of the bank had shown that more could have been done to help such people. He further noted that the bank chose to work closely with its customers to design a solution for the problem. As explained by Mr McIntyre, the 72-hour cooling-off period was welcomed by the bank's customers, who have confirmed that the feature was really helpful whenever they are tempted to get back to their gambling habits.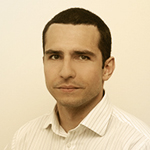 Daniel Williams has started his writing career as a freelance author at a local paper media. After working there for a couple of years and writing on various topics, he found his interest for the gambling industry.