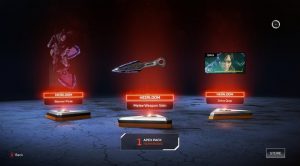 Today, the UK Government published a call for evidence on the impact that video games' loot boxes have on consumers as part of its monitoring on the in-game items and the raising concerns that such features may lead to problem gambling behaviour.
As Casino Guardian has previously reported, loot boxes are special items provided in video games that could be purchased with either virtual or real currency and provide video game players with the chance to get virtual items at random. These items could be used by customers to make upgrades to their appearance or characteristics of their character in the game and improve their playing experience. However, at the time they purchase such an item, players do not know what item they will get until after the loot box is opened.
It was exactly the element of chance that has raised some campaigners' concerns that loot boxes and randomised in-game items could result in gambling-like behaviour, especially among younger audiences.
People are now spending much more time online, and the gambling industry and technology continues to develop, with the gaming habits of consumers evolving, too. Despite the rising concerns associated with the in-game items, so far loot boxes have not been categorised as a form of gambling. Now, the UK Government has opened a call for evidence that is expected to help it understand the experiences of local customers associated with video games' loot boxes.
Campaigners Say Loot Boxes Could Encourage Problem Gambling Behaviour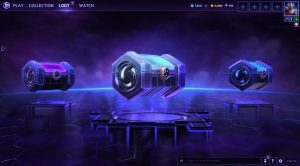 Currently, more than half of the population of the UK play video games, so the sector has become a major part of the leading industries in the country. Its 2018 contribution to the economy was estimated at £2.6 billion. In the next year, a total of 27,000 people were employed there, with the sector increasing more than 16 times faster than the wider economy of the country since 2010.
The Government's call for evidence, which was officially unveiled earlier today, is set to seek players' experiences, including the ones of their parents or legal guardians when it comes to underage individuals. Video games companies, civil society, charity organisations, etc. are also expected to provide high-quality and up-to-date data and research.
The findings are expected to provide the British Government with a better understanding of the in-game and loot box purchases market's size in the country, along with some data regarding its way of operation and the possible effect it could have on video games players, especially the ones under the age of 18. The Government remains ready to take action in case it finds out that a new approach is needed to make sure local customers, and young people, in particular, are better protected. The regulation of loot boxes will be taken into consideration alongside the upcoming review of the country's Gambling Act.
Caroline Dinenage, Minister for Digital and Culture in the UK, shared that the video game industry in the country was making good progress by developing a safe environment for the underage players, such as enhanced parental controls. However, Ms Dinenage explained that the Government has taken into consideration parents' concerns regarding loot boxes and other in-game items, so it decided it would be right to fully examine and understand any evidence of the possible harm or encouragement of problem gambling they could cause.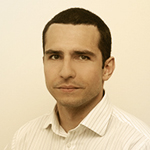 Daniel Williams has started his writing career as a freelance author at a local paper media. After working there for a couple of years and writing on various topics, he found his interest for the gambling industry.