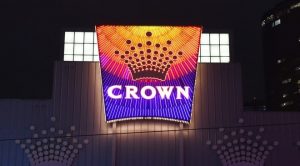 The Australian casino giant Crown Resorts faced criticism after its chief executive officer admitted he had been unaware of the operator's VIP gambling activity. That made the head of the inquiry addressing the suitability of Crown Resorts to operate its Sydney casino criticize the state of the anti-money laundering systems of the Australian gambling operator and said the investigation into the company's operations unveiled a lack of transparency.
As Casino Guardian has already reported, the inquiry commenced in 2019, after some media reports claimed that some organised criminal groups laundered money at Crown's casinos across the country. Several media hubs also claimed that the company used junket operators associated with such criminal organisations to attract affluent customers to its Australian casinos. Now, the Supreme Court Judge Patricia Bergin, who oversees the probe, is expected to decide whether Crown Resorts is suitable for keeping its operating licence for a casino resort project in Sydney, which is scheduled to open by the end of 2020.
It is Supreme court Judge Bergin who is expected to determine whether Crown Resorts should be allowed to keep its Sydney casino licence or initiate some governance changes so that it is allowed to operate its AU$2.2-billion worth harborside gambling venues in Sydney. James Packer, the billionaire shareholder of the casino operator, who has backed the Sydney casino project for almost 10 years, is expected to give evidence next week.
Yesterday, the CEO of the casino giant, Ken Barton, was heard as part of the inquiry that the New South Wales Independent Liquor & Gaming Authority (ILGA) is holding into Crown Resorts. At the hearing, Mr Barton acknowledged that so-called high-roller customers, also known as VIP gamblers, who are being attracted to Crown's casinos by foreign junket operators constituted a higher risk than other customers when it comes to complying with anti-money laundering rules.
CEO Barton Says He Had Counted On Experts to Run Things Smoothly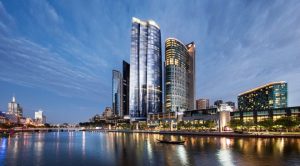 What was found even more disturbing was the fact that the Australian gambling giant's boss, who served as Crown's chief financial officer before taking over the CEO position in January 2020, turned out to be ignorant of the fact that the Suncity junket operator was facilitating large cash transactions with affluent customers in its Crown Melbourne-based VIP gambling room, where it was running a cash desk. At the hearing, Mr Barton admitted that such an arrangement certainly constituted a considerable money-laundering risk.
As the gambling company's CEO explained, he has only learned of the controversial transactions after some video footage was broadcast – a claim that Judge Bergin found extremely troubling. She further noted that these types of transactions had obviously been happening for years and the fact that Crown Resorts was apparently unable or unwilling to control such behaviour reached very concerning levels.
The casino giant's boss also found it hard to justify the dealings Crown Resorts had had with banks, especially via two companies that were responsible for carrying out funds transfers between the casino and its customers. Riverbank Investments and Southbank Investments were both disposed of as customers by major banks because the volume of transactions seemed deliberately set to be carried out under the reporting limit of AU$10,000.
Аs confirmed by Mr Barton, Riverbank and Southbank were not part of the anti-money laundering reporting of Crown Resorts. He, however, claimed to have learned that after the occurrence of media reports in August 2019 and added he had counted on some experts to make sure that everything in the company was going smoothly.
On top of all, Crown's CEO said he was unaware over reports that New Zealand's accounts of the Australian gambling company had been closed by a Commonwealth bank because of money-laundering concerns.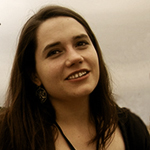 Olivia Cole has worked as a journalist for several years now. Over the last couple of years she has been engaged in writing about a number of industries and has developed an interest for the gambling market in the UK.