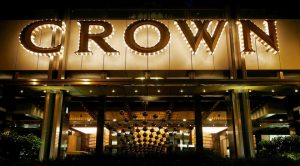 Crown Resorts confirmed that from now on, it will only work with licenced high-roller junket operators in case that the regulatory bodies in the country unveil a special licensing regime for the controversial tour operators that have been associated with criminal activity. The move has come as part of the Australian gambling giant's efforts to keep its Barangaroo casino licence.
Last year's revelations of a few media hubs that many of the most important junket partners of Crown Resorts had been linked to criminal organisations in Asia ended up with the regulatory authorities in the state of New South Wales (NSW) giving a start of a probit inquiry that is set to decide whether the Australian gambling giant is fit to hold a licence for its planned Barangaroo casino in Sydney. The casino project, worth AU$2.2 billion, is set to start operation in December 2020.
Earlier today, Crown Resorts made a statement for the Australian Securities Exchange (ASX), revealing that the company's board had decided to permanently stop dealing with all junket operators. As revealed in the statement, the company would only collaborate with junket operators in case they are licensed or receive approval by all gambling regulatory bodies in the states where Crown Resorts operates.
For the time being, junket operators, which are engaged with attracting and bringing mostly affluent Chinese high-rollers to casinos on a global scale, are not licensed in the states of NSW, Victoria and Western Australia.
Crown Resorts Previously Ignored Warnings That Junkets Were Linked to Asian Criminal Organisations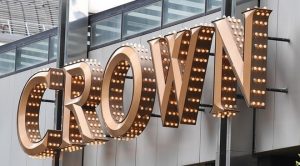 The inquiry held by the Independent Liquor and Gaming Authority of the state of NSW has heard that the Australian gambling operator had repeatedly ignored red flags and even due diligence reports, according to which the junket partners of the company were linked to criminal organisations.
Crown Resorts continued to work in collaboration with Suncity, which has been its largest junket operator partner, even after in 2017 the Australian Transaction Reports and Analysis Centre (AUSTRAC) shared concerns regarding the involvement of Mr Chau with some criminal organisations in Macau. Apart from that, a total of AU$5.6 in cash were found in the private gaming room held by Suncity at Crown Melbourne in 2018, which according to analysts, was clear evidence for money laundering practices but the company neither reviewed nor ended its partnership with the junket operator.
The gambling regulatory in the state of New South Wales is set to meet tomorrow to make a decision whether to intervene and prevent the upcoming opening of Crown's Barangaroo casino in December until the probe that is being held by Commissioner Patricia Bergin is finalised.
Earlier today, Crown Resorts revealed that it had started consultation with regulatory bodies that oversee its casinos in Sydney, Melbourne and Perth. The Australian gambling giant has also shared that its collaboration with junket operators have also been suspended while the country's borders have been closed because of the coronavirus pandemic. The casino operator also shared that its business partnerships could be put under a thorough review.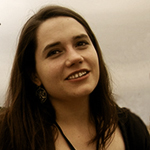 Olivia Cole has worked as a journalist for several years now. Over the last couple of years she has been engaged in writing about a number of industries and has developed an interest for the gambling market in the UK.