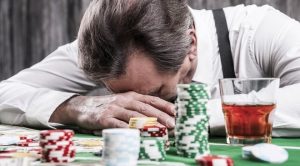 A British charity organisation claims that despite the increased regulation of gambling in the country that aims at providing protection for gambling addicts but also sees a need for better protection of regular gambles from what it described as "problem bookies".
The local charity organisation Gambling with Lives has reported that there are currently around 340,000 adult problem gamblers on the territory of the country and a further 55,000 children aged between 11 and 16 who face the same problem. The charity claims that, according to research, between 4% and 11% of suicides in the UK (or between 250 and 650 deaths) on an annual basis are related to gambling and the negative effects it has on people.
Gambling with Lives says there are some issues associated with definitions and categorising the cases, and even if the numbers were relatively low, they represent a serious issue that is causing significant damage to public health.
The gambling industry has been blamed for making gambling addiction among local problem gamblers worse. Campaigners have been blaming gambling operators for causing the issues and usually targeting the most vulnerable members of society – underage individuals or adults who find it hard to control their gambling habits. Gambling companies, on the other hand, say that using their services is a matter of personal choice of the punters, who should also be considered responsible for their problems.
UK Gambling Sector Needs to Make Sure Less Consumers Are Affected by Gambling-Related Harm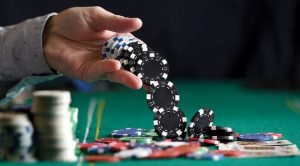 The truth is that currently, the UK gambling sector features platforms that allow customers to easily spend money on various forms of gambling. However, punters are also to be considered responsible for their actions and for the decisions they make.
Under the constantly increasing scrutiny over the sector, the companies operating in the gambling industry do take measures to ensure customer protection. On the other hand, the Government has also been working to prevent gambling addicts from losing too much money on the services that could keep them hooked for years and end up with serious consequences. For some time now, UK gamblers have been given the chance to exclude themselves from being allowed to access gambling companies' services both off- and online. The measure is not a panacea but it offers a certain level of protection.
Some anti-gambling campaigners have reminded there are some aspects of the sector that currently remain unprotected or do not ensure the desired safe and transparent environment for users. They cited differences in depositing and withdrawing security protocols followed by some gambling companies, as well as lack of identity, age and affordability checks that are aimed at making sure customers are 18 or older and have enough money to spend on gambling.
Gambling operators need to also make sure that customers do not use their services to facilitate money laundering or criminal organisations funding. The charity organisation Gambling with Lives has insisted there must be stricter measures to control the industry and force gambling companies that offer their services in the UK to make sure they provide qualitative protection for their younger and most vulnerable customers.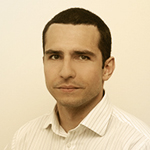 Daniel Williams has started his writing career as a freelance author at a local paper media. After working there for a couple of years and writing on various topics, he found his interest for the gambling industry.