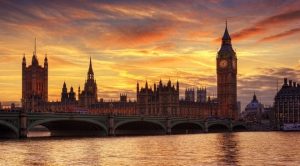 A Batley and Spen MP has called the UK Government to reduce the disproportionate problem gambling rates in the region, describing the issue as a "crisis waiting to happen" among underage individuals.
Tracy Brabin said the country's Government had to act as soon as possible to prevent a whole generation of young people from turning to problem gamblers. Ms Brabin explained that the specialist NHS Northern Gambling Clinic situated in Leeds was doing a great job but more efforts are necessary, especially in terms of protecting children from gambling-related harm.
Ms Brabin provided some figures from the UK Gambling Commission (UKGC), according to which 450,000 children across the country are gambling on a regular basis. She described the situation as a crisis that is just waiting to happen when these children become teenagers and then adults with their own income.
Yorkshire has been reported as one of the regions that feature higher-than-average rates of problem gambling. Statistically, gambling here is a bigger problem than addiction to alcohol or drugs, with 0.8% of the region's residents facing gambling problems. In comparison, the national average is estimated at 0.7%.
UK Charities Describe Gambling as Deteriorating Public Health Issue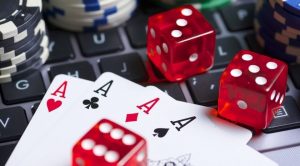 The growth of gambling participation and problem gambling rates in the country have been put in the spotlight for some time now. According to some charity organisations, gambling addiction levels are expected to increase in the months and years to come.
Earlier this week, some British medical experts described gambling as a "worsening public health predicament." A few days ago, the Lancet Public Health journal revealed the roll-out of its inaugural Commission on Gambling, which is set to be a "scientific inquiry." The scientists have shared that gambling is not an ordinary activity, as it is closely associated with addictive behaviour. They also claim that gambling, which obviously poses considerable threats to customers' health and well-being, has been neglected by the Government, while it is a serious public health issue. On the other hand, the gambling industry has been using various methods to keep customers interested in its services and oppose or delay policy interventions.
The UK Government is currently consulting on gambling legislation reforms aimed at helping the authorities tackle the growth of gambling addiction rates. The country has some of the most relaxed gambling laws on a global scale thanks to the implementation of the Gambling Act 2005, but they are no longer considered fit for their purpose to regulate the massive increase in online gambling's popularity in the last 15 years.
The local authorities have been trying to tackle the negative impact gambling could have on individuals by imposing some restrictions on the sector, making the UK one of the most-regulated gambling markets on a global scale.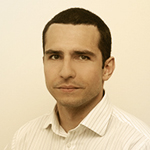 Daniel Williams has started his writing career as a freelance author at a local paper media. After working there for a couple of years and writing on various topics, he found his interest for the gambling industry.