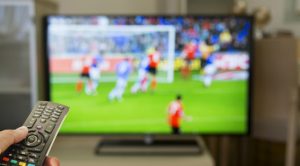 Lawrence Shankland, a striker of Dundee United FC, has shared that more needs to be done in order for young football players to get familiar with the possible harm related to gambling.
Speaking to the founder of Gamtalk UK, a company engaged with gambling prevention, the Scotland football player explained that he saw his ex-co-players spend their wages on betting. Shankland said that, in his opinion, football authorities need to make sure they warn young footballers against the potential harms that could be inflicted on their lives as a result of gambling addiction.
Speaking to Gamtalk on Instagram TV, Dundee United's striker said that young football players are normally warned not to gamble by the Professional Footballers' Association (PFA). This is an important piece of information for players but, according to Shankland, nothing is really done to educate young boys who become professional football players.
Shankland said some players go directly in bookmakers' shops to bet on horse races or play roulette machines even directly after training. This is actually something they are allowed to do, but such gambling could make them lose quite a big share of their wages, which are not so big after all. According to the striker, there is not enough information for young football players that is informative enough to make sure they are aware a gambling addiction could cost them everything.
Many Football Players Do Not Use Professional Help to Deal with Gambling Addiction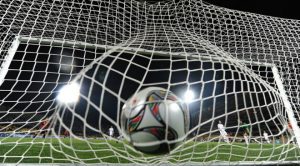 Lawrence Shankland shared that problem gambling needs to be stopped by the person who is affected but he claims young football players lack the education that could be helpful for them to understand how dangerous it is. Furthermore, problem gambling may be a wider society issue, but Mr Shankland shared that the popularity of footballers could only make things worse when it comes to gambling addiction.
He is worried that football players could deliberately avoid seeking help because they may be worried they are easily recognisable and there is a chance someone might know them if they go looking for help. Some of them fear their problem could be exposed all over social media and tabloids and this could prevent them from turning to a specialist for a consultation or treatment.
Shankland, who has had a gambling problem himself, said there should be an organisation that football players who suffer from gambling addiction could talk to without fearing their identity is revealed to the wider public. He further noted that problem gambling is often related to self-belief and self-esteem, as it helps gamblers find confidence both on and off the pitch. Building up some confidence through gambling, however, is not something he would recommend, especially to young footballers who could easily find themselves spending money they cannot really afford to lose, falling into debt and experiencing problems in their personal lives.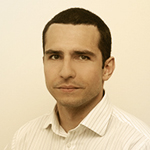 Daniel Williams has started his writing career as a freelance author at a local paper media. After working there for a couple of years and writing on various topics, he found his interest for the gambling industry.