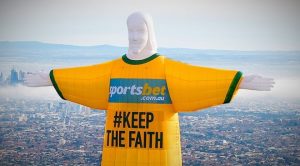 The biggest online sports betting operator in Australia – Sportsbet – has faced allegations of promoting illegal incentives to customers encouraging them to bet on horse racing that resulted in an AU$22,000 fine for the company. The conviction became the latest case of a gambling company failing to stick in line with the gambling laws of New South Wales (NSW).
According to anti-gambling campaigners, the latest conviction in the sector shows that local bookmakers are being fined for legislation breaches. Campaigners also insist that Australia should follow other countries' suit and ban all gambling advertising.
So far, 25 sports betting bookmakers have faced conviction for violating the gambling advertising laws of the NSW since 2015. Reportedly, gambling identity Tom Waterhouse could be the next in line, with his case set to be considered by the court the next week, following 14 charges of violating the Betting and Racing Act.
A week ago, in the Downing Centre Local Court, Magistrate Megan Greenwood charged Sportsbet with violating the ban on offering incentives to customers, encouraging them to continue gambling. The sportsbook also suffered an AU$22,000 monetary penalty because of a full-page ad that was published in the Daily Telegraph on June 13th, 2020.
NSW Gambling Regulator Successfully Prosecutes 25 Sportsbooks and Betting Platforms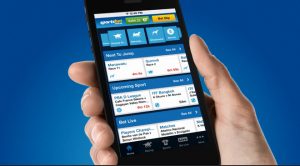 Sportsbet, currently owned by the Irish gambling giant Flutter Entertainment, pleaded guilty and explained in court that the breach occurred as a human error as a result of which an advertising material that was intended for the Herald Sun was sent by mistake to its sister paper in Sydney.
As explained by Magistrate Greenwood, it was hard for the prosecution to check the truthfulness of this claim. She, however, criticised the operator for not learning its lesson after suffering an AU$10,000 fine in 2019 for the same offence.
Tim Costello, one of the most eager advocates of the Alliance for Gambling Reform, was not satisfied with the punishment imposed on the gambling operator. According to him, the AU$20,000 fine was too small considering the billion-dollar turnover generated by Sportsbet.
Mr Costello further noted that gambling advertising should be banned in Australia, as it was normalising gambling to underage individuals. He noted that, according to recent research, three in four children in Australia consider gambling as a normal part of sports events. This is exactly why, in his opinion, the country should suspend gambling advertising.
The gambling regulator in the state of NSW has successfully prosecuted a total of 25 sports betting operators and third-party betting platforms over charges in illegal advertising since 2015. These actions resulted in legal costs of AU$249,626 and overall fines of AU$324,450.
In February 2020, two brands of the UK gambling giant Entain – Ladbrokes and Neds – faced conviction and were fined AU$207,500 in the state of New South Wales for advertising illegal enticements involving a bonus bet through both TV and social media advertising. The companies appealed the ruling and their fines were reduced to AU$159,000 plus legal costs of AU$31,500. Tabcorp was also among the companies punished by regulators for promoting unlawful inducements through ads on Instagram, suffering an AU$18,000 fine.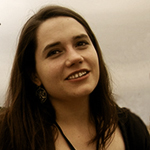 Olivia Cole has worked as a journalist for several years now. Over the last couple of years she has been engaged in writing about a number of industries and has developed an interest for the gambling market in the UK.