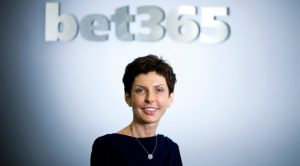 Denise Coates, the boss of the leading UK gambling operator bet365, has continued her string of record-breaking salary and dividend payments after receiving almost half a billion pounds in 2020. This took her total pay from 2016 until now to almost £1.3 billion.
The gambling operator took an unusual delay when filing its accounts at Companies House but still, it became clear that the company's highest-paid director – Ms Coates – was granted a total of £421-million salary and dividend payment last year. This makes an hourly payment of £48,000 every day throughout the past 12 months. The British gambling operator described the payment arrangements as fair and appropriate.
As revealed by bet365, a dividend amounting to £95 million was paid by the group, which basically meant another windfall of about £45 million for Ms Coates. Currently, she owns over 50% of the Stoke-on-Trent-based gambling empire. As mentioned above, the deal marks the latest record payment package received by Denise Coates, who reached number 16th in the rich list of the Sunday Times for 2020, with her overall fortune estimated at £7 billion.
According to The Guardian, the latest massive salary and dividend payment is also likely to help the Coates family retain its position as the biggest taxpayers in the UK, with over £500 million being contributed as corporation tax by bet365 on an annual basis.
Overall Salary and Dividend Payment of Ms Coates Reaches Almost £1.3 Billion Since 2016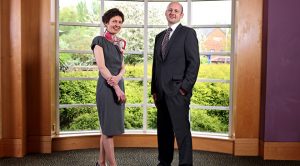 The extremely large payments faced some criticism. According to critics, it was not easy to justify the scale of Ms Coates' rewards because large taxpayers make bigger contributions to the coffers but they also have grossly disproportionate incomes.
According to critics, the amount of money that taxpayers are left with after taxation is relevant, and in Ms Coates' case, the amount left is simply mind-blowing.
Reports show that the CEO of bet365 paid herself a total of £323 million in 2019, including salary and dividend payments on her stake in the gambling giant. The pay packet she received was a record one for any chief executive officer in the UK, with Ms Coates' overall income increasing to £817 million over three years. Now, the new enhanced payment brought her salary and dividends to almost £1.3 billion since 2016.
One of the supporters of stricter gambling regulation, Ronnie Cowan, an SNP Member of Parliament, noted that at a time when the gambling sector is doing so much harm in local communities and poor areas, it is no wonder that executive salaries of such magnitude draw trigger criticism.
The UK gambling giant bet365 reported an 8% revenue decline to £2.81 billion for the fiscal year ending on March 29th, 2020. The reduction was partly because of the cancellation of all major sporting events at the beginning of the coronavirus pandemic last year. The company's operating profit suffered a 74% decline to £194.7 million considering the difficulties faced by the Stoke-on-Trent company during the Covid-19 crisis, but also as a result of a massive pay rise for its four directors, three of whom are Coates family members.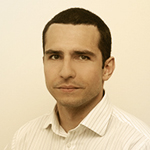 Daniel Williams has started his writing career as a freelance author at a local paper media. After working there for a couple of years and writing on various topics, he found his interest for the gambling industry.