Information has emerged that the significant rise in online gambling participation rates at the time of the Covid-19 pandemic was followed by an increase in the number of players who chose to suspend themselves from accessing online casino and sports betting services.
As reported by The Guardian, the UK self-exclusion scheme GamStop, which allows people who struggle to control their gambling habits, unveiled a 21% increase in the number of new exclusions in February 2021. Reportedly, there have been almost 200,000 people who have signed up to ban themselves from gambling. Figures have shown that a record number of new registrations for a single day since the roll-out of the service in 2018 – 326 – was made on February 22nd.
GamStop revealed that the increasing efforts of individual customers to suspend themselves from gambling services in the country seems to have followed the reported surge in online gambling participation rates in the last two months of 2020. The national self-exclusion scheme revealed that the increasing number of self-exclusions indicated that the trend of a rise in online gambling may be resulting in more players choosing to ban themselves from all gambling websites available in the country.
Self-Exclusion Software Is Not a Panacea to Heal All Gambling-Related Issues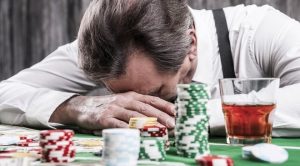 As mentioned above, on February 22nd, GamStop has set a record with more gamblers than ever having signed up to participate in the scheme. Unfortunately, some figures also show that a lot of people find it difficult to stay away from gambling in their everyday lives.
GamStop has revealed figures, according to which, in January 2021, 49,328 people out of a total of 177,038 tried to make a bet online and were prevented from doing so by their registration with the national self-exclusion scheme. Still, the organisation running the scheme has explained that the blocking software of GamStop is not a panacea that could cure every problem associated with excessive online gambling in the country. Fiona Palmer, the CEO of the organisation, explained that with the rate of vulnerable gamblers who register with the self-exclusion scheme continuing to increase, she would recommend people who want to stay away from gambling to also seek some professional treatment.
According to GamStop's CEO, awareness of self-exclusion schemes and software that blocks gambling has been rising throughout the last twelve months. Ms Palmer insists on keeping this trend in the months and years to come so that more people get whatever help is available to keep them better protected against gambling-related harm.
Reports have shown that most people who are suffering from gambling disorders are usually male. GamStop, however, has recorded an increasing number of women who register to the self-exclusion scheme during the period of the coronavirus lockdown. The organisation revealed that the number of women who decided to ban themselves from gambling recently reached 50,000. Young people aged between 18 and 34 are the ones who were found to be most likely to use the self-exclusion service, accounting for almost 60% of all individuals who registered with GamStop.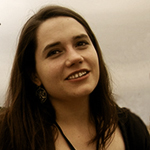 Olivia Cole has worked as a journalist for several years now. Over the last couple of years she has been engaged in writing about a number of industries and has developed an interest for the gambling market in the UK.