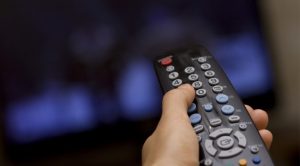 The coronavirus pandemic in Australia has helped foreign sports betting operators take advantage of the situation and gain market value worth tens of billions of dollars during the past year. This information has fuelled some calls for new stricter regulatory rules to be imposed on sports betting advertising.
The owner of Sportsbet, global gambling giant Flutter Entertainment, managed to gain approximately AU$30 billion in value during the coronavirus pandemic outbreak. The company registered a 46% surge in its turnover, as well as a 59% increase in its revenue in Australia in 2020. Another foreign gambling behemoth, Entain, managed to gain AU$8 billion in value throughout the same period of time.
Both companies have taken advantage of the lower tax regulatory regime in the Northern Territory of Australia, which has set a betting tax of AU$575,000 on an annual basis. The gain in market capitalisation of Flutter Entertainment exceeds the annual Gross Domestic Product (GDP) of the Northern Territory.
As Peter Jackson, CEO of Flutter Entertainment, revealed in March, Sportsbet had continued to generate continuous growth in Australia, boosting its share of the local online gambling sector from 43% in 2019 to 46% in 2020, after more than 675,000 new customers were added to its customer base.
Tim Costello Insists On Implementation of Stricter Measures to Protect Local Gamblers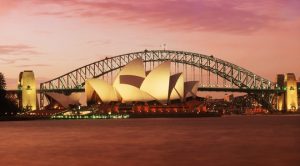 In July 2020, a study held by the Australian Institute of Family Studies among more than 2,000 Australian gamblers found that one in three respondents, especially young men, created new gambling accounts during the coronavirus pandemic. The research also found that the number of people who gambled over four times a week rose from 23% to 32%.
One of the major anti-gambling advocates from the Alliance for Gambling Reform, Tim Costello, has once again rolled out a campaign aimed at putting sports betting advertising in the country to an end.
Mr Costello claims that the recent crackdown implemented by the federal government has not done much to protect Australian gamblers. He explained that constant gambling advertising used by operators to promote all sorts of bonus bets had, beyond any doubt, pushed some people to gamble again or gamble more during the coronavirus crackdown. He further noted that some of these people have spent their savings on online gambling services during lockdowns, or even worse – have used their superannuation withdrawals.
As revealed by Tim Costello, sports betting was the form of gambling that market the fastest growth in Australia, as it managed to double its market share in the five years to 2017/18, with losses currently exceeding AU$1 billion every year. That is exactly why he has been insisting on the implementation of further crackdown measures and, in his opinion, the easiest, quickest and probably most efficient way to do so is to suspend gambling advertising in Australia. He has pointed out that other countries across the world, such as Italy, have already taken such measures to tackle gambling-related harm that could be inflicted on local residents, especially at times of economic uncertainty that bring additional anxiety to people.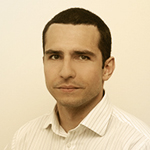 Daniel Williams has started his writing career as a freelance author at a local paper media. After working there for a couple of years and writing on various topics, he found his interest for the gambling industry.