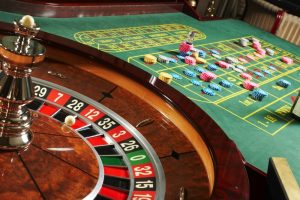 The French variation of roulette is favoured by many fans of the popular game of chance and there is a good reason why – out of the three widespread variants, French roulette has the lowest built-in house advantage which certainly renders it a more lucrative option than its European and American cousins.
Yet, many players are attracted to the game due to its very "Frenchness". After all, France is the country where this classic casino game emerged for the first time. In fact, the name "roulette" itself, when translated from French, means "little wheel".
French roulette follows roughly the same rules as European and American roulette, but there are two exceptions – the additional La Partage and En Prison rules apply. In addition, French roulette allows for so-called French or Call bets to be placed. While French roulette is also a single-zero game, similarly to its European counterpart, it features a different table layout. Read on to learn more about the game's peculiarities, its house edge, and the types of bets you can place.
Top Online Casinos