The rapid advance in technology in the past decades has brought about the emergence of numerous mobile casinos, allowing players to enjoy their favourite games from the comfort of their surroundings at all times. Gone are the days when players were required to visit land-based gambling venues to place a few bets on roulette or play a couple of blackjack hands. Today, gambling enthusiasts are just a few taps away from winning life-changing prizes.
Software providers are also sensitive to the great changes the gambling industry undergoes in recent years as they have made their creations compatible with tablets and smartphones that use all major OS.
Most people consider that mobile gambling is the future, for which reason it is unsurprising that the bulk of the gaming operators give their best to respond to that ever-increasing demand.
Most well-known casino brands in the online gambling industry either offer native mobile applications for a free download or have websites that are compatible with widespread portable devices running on iOS, Android, and Windows Phone . Playing the mobile roulette variations does not differ from enjoying the popular game of chance on your computer. In fact, the greater convenience mobile roulette offers is the only difference.
If you are an avid roulette lover and you are keen on the idea to try for size any of the roulette games that can be held within the palm of your hand, you might find this article useful as we will elaborate on the quirks of playing roulette on the move, some of the best casinos where you can find such games, and some of the major creators of such gaming content.
Playing Roulette on Your Mobile Device
Over the past few years, we have witnessed how technologies have started to make steady progress, and presently, they have developed into an intrinsic part of our lives. They have changed dramatically the way in which we perceive the world and the way in which casino games are played.
Technologies have started to make their way into the gambling industry more than 20 years ago as the very first mobile casino saw the light of the day back in 2004, thanks to the efforts of Microgaming.
After this, the gambling industry started to change its course and is now much more mobile-oriented. Presently, the roulette variants that are optimised for mobile play are superabundant, which undoubtedly works to players' advantage as they are unlikely to end up struggling to find a game that engages their attention.
The mobile variations of roulette are quite similar to the existing online casino versions of the game. While popular gambling software developers are not trying to reinvent this classic game, they aim to further players' convenience. This translates into adapting different roulette variations so that they fit the smaller screens of mobile devices.
Players who have already registered at a given online casino that is mobile-responsive are not required to open a new account in order to enjoy roulette games on their smartphone or tablet. They can play on the go by logging in with their existing account credentials and revel in the preferred games to their heart's content.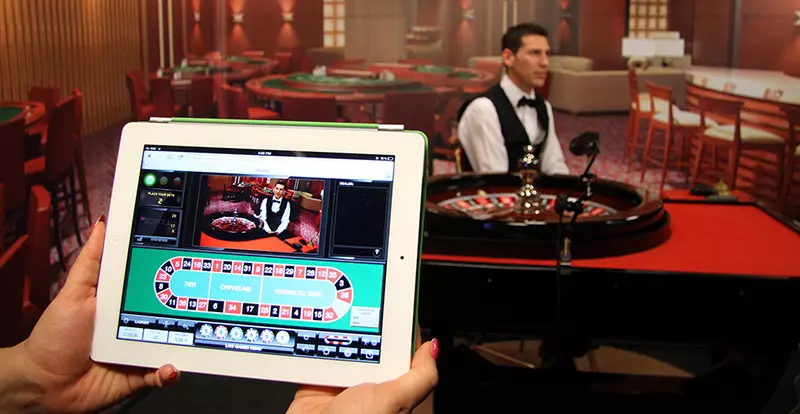 Reputable mobile casinos that accommodate the needs of roulette lovers are easy to identify because most of the time, they provide their customers with the option to manage their accounts, process deposits and withdrawals, and claim various bonuses via their portable devices in a trouble-free fashion. In fact, some bonuses are available only to players who register via their mobile phones or tablets, which might further contribute to the top-notch gaming experience on the go.
Many avid casino fans find betting on roulette through their portable device much more enjoyable and untroublesome because of the greater ease with which wagers are placed.
When you decide what amount you want to put on your next stake, you simply need to pull the chosen chip denomination to the field from the betting layout that signifies the preferred wager type. With most roulette variants available out there, gambling enthusiasts will notice that the specific field will change its colour, which will allow you to make sure that you have not tapped on one of the neighboring fields by mistake.
What players might like about some roulette games that are optimised for mobile play is that once they pick a betting field, they can find out what their preferred bet type is. In some cases, they can also see how such stakes pay, and what their payoff can be depending on the amount they have wagered.
If gambling aficionados would like to boost the amount of their stake, all they need to do is tap multiple times on the specific field. When they hit the spin button, it will be a matter of a few seconds for the outcome of the current round to be revealed.
Another distinctive trait of proper mobile casinos that cater to the needs of roulette lovers is that they give their utmost to ensure that no inquiry of their customers will go unnoticed and can be forwarded without any hassle through a live chat functionality.
However, in order to play roulette on the go, you are required to have a stable Wi-Fi, 3G, or 4G connection.
What is important to take into consideration when you are about to get down to betting on roulette via your tablet or smartphone is that this might turn out to be far less challenging in comparison with playing through your desktop device. This is so because of the minimum requirements your computer should meet so as to ensure that the preferred roulette variants will work like a charm at all times.
If your portable device runs on an Android 2.3 and above, you are unlikely to encounter any issues while playing on the move. With iOS-run devices, however, players are likely to enjoy a premium experience if the version of their operating system is 6.0 or higher.
What is vital to remember is that this only applies to roulette apps that require a download.
When betting on roulette through your portable device, you will be enabled to play most roulette variants either in a portrait or landscape mode. Depending on the chosen game, both types of play might be supported.
Live Roulette Games on Mobile
The experience avid roulette lovers can enjoy while being on the go is in no way inferior to the one they are offered while playing on their desktop device. Fortunately, while playing through their portable device, gambling enthusiasts will not be prevented from accessing the live roulette tables as well.
As likely as not, you might be wondering how live roulette looks and feels on your tablet or smartphone.
Major software developers like Playtech and NetEnt have changed their take on live games so as to make sure that their offerings will measure up to the requirements of mobile users.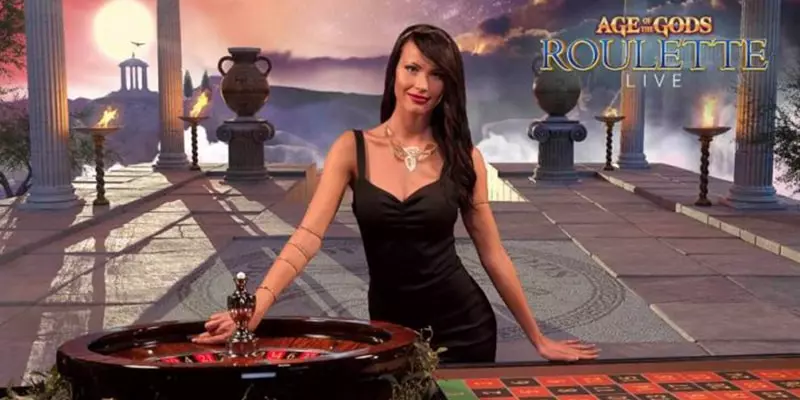 When the live roulette games rolled out by NetEnt are concerned, gambling enthusiasts can have the full confidence that they will be provided with a top-shelf experience, no matter which screen orientation they will settle on. In essence, the provider has revamped the way in which their live games look and feel on touchscreen devices by introducing dynamic camera angles.
Additionally, roulette lovers will now have an easy time accessing statistics and favourites. The quality of the streaming is equally important, no matter if you play on the move or through your desktop device. Thanks to the improvements the company made, roulette mavens can now enjoy more immersive streaming, which will allow them to get to the heart of the game.
Most live roulette versions NetEnt has churned out allow gambling enthusiast to bet with a racetrack alone, which means that they can easily opt for any of the call bets on each game round, without seeing the main felt reset after their stake is wrapped up.
Playtech also gives its best to provide roulette lovers with an unrivaled live casino experience when they are out and about. In essence, the software provider is one of the pioneers among the designers of live-dealer games, which speaks much in terms of the experience their games deliver. To ensure that players will be provided with nothing less than a second-to-none experience, the company uses multiple camera views.
What is more, some of the latest live roulette variants introduced by Playtech give players the chance to hand-tailor the game language. Roulette fans are promised a richer and engaging experience as they can play the games at a faster pace, thus going through a greater number of rounds per hour.
Finally, gambling enthusiasts will no longer be forced to hold their tablet or smartphone sideways while betting on the roulette games supplied by Playtech because landscape and portrait modes are now available.
Accessing Roulette Games while Being on the GO
Gambling enthusiasts who are hooked up to their smartphone or tablet might know that they will be enabled to bet on roulette while they are out and about either by making use of the dedicated apps some web-based casinos offer or through the so-called in-browser apps.
With the latter, no download is required, and all players need to do is point out the casino address to their browser. In this way, they will be able to save up on storage space on their tablet or smartphone, which comes to explain why such apps have made a plash. Yet, which of the two options gambling aficionados will settle on depends exclusively on their preferences and, most importantly, style of play.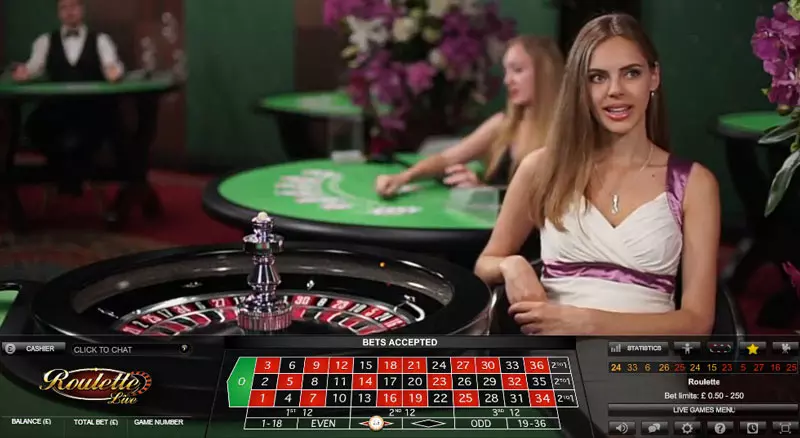 If you insist on having a greater diversity of roulette games at your disposal, you may like betting through browser-based apps more because, in most cases, they offer a much greater assortment of games, including roulette variants. No to mention the fact that you will not be required to deal with any annoying updates.
Accessing your favourite roulette variants while using an in-browser app will be less time-consuming and demanding because no downloads and installations are needed. Still, what might pose as an issue is that depending on the casino, you might be required to log into your account each time you decide to play.
Yet, when downloadable apps are concerned, gambling enthusiasts will get to enjoy much sharper graphics and faster loading times simply because the app is tailored exclusively for devices with such operating systems.
One more strong point of the dedicated apps is that roulette mavens might be impressed at how smooth navigation is. What this means is that while using any of these apps, casino enthusiasts will be more likely to have an easy time uploading funds to the casino, pulling them out of their bankroll, or betting on the games they enjoy most.
Popular Mobile Roulette Developers
Since the popularity of mobile gambling greatly took off, it is of little surprise that most creators of gaming content have wanted to ensure that their offerings are up to snuff. In spite of the fact that most software developers endeavor to fulfill the needs and preferences of mobile users who are particularly interested in roulette, there are a handful of creators that remain unrivaled when it comes to producing mobile-optimised games, including roulette.
Play'n GO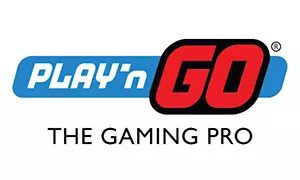 Play'n GO is one such provider as its mobile games are easily among the best on the market. As they claim, the company gives its best to push the boundaries of innovation with the mobile-friendly games they provide as they are fully-operational on tablets and smartphones that work on all major OS and impress with their aesthetics and smooth gameplay.
One of the main reasons why the mobile games released by Play'n GO are well received is that they are capable of bringing the thrill roulette offers in the palm of players' hands as placing a bet cannot be easier. The interface of their games is exceptionally neat, which is of crucial importance when playing on a device with a smaller screen.
NetEnt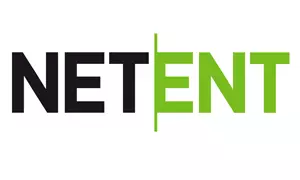 As far as the top creators of gaming content for tablets and smartphones go, NetEnt should certainly be added to the list. The Swedish company does not specialise only in the creation of live-dealer games, but of RNG ones as well. An interesting fact is that it released its very first set of mobile-optimised games back in 2012, and from that moment onwards, it has been consistent in its efforts to provide mobile users with nothing less but a high-end experience.
The table games that come from the portfolio of NetEnt stand out with the crystal-clear quality of the visuals and the authenticity of the gameplay they offer. Additional features such as information on the hot and cold numbers, statistics, and the option to save the wager types players like better are available as well.
Microgaming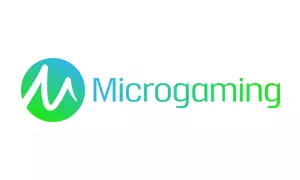 Microgaming is one more software provider that has strengthened its position among the leading producers of mobile-friendly games. Its selection of mobile-optimised games is rather plentiful and does not go without a couple of enthralling roulette games.
Interestingly enough, Microgaming is one of the game creators with the longest-standing presence on the market that put a heavy stress on quality, which comes to explain why the titles provided by the company work without a glitch across desktop devices and on the go.
The visuals of these games are just as easy on the eye as when played on a computer. What players can expect from the better part of these games are statistics, information on hot and cold numbers, and turbo spin. There is also the option to save the bet types you are comfortable with placing or go for Call bets.
IGT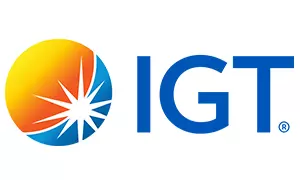 IGT has also responded to the upswing in the popularity of mobile games by giving players a vast range of titles to pick and choose from. A few roulette variants have also been expertly manufactured so as to live up to the expectations of mobile players.
The games designed by the software provider are capable of holding the attention of the most nitty-pick gambling enthusiasts because they offer gameplay and animations that are on point. In spite of the fact that the titles styled by IGT can only be accessed through the browser of your tablet or smartphone, the thrill they can deliver should not be underestimated.
The mobile-friendly roulette variants styled by IGT shine particularly brightly because of the smooth gameplay they provide, no matter if you bet through an Android or iOS-run device.
Furthermore, most of the titles that are suitable for mobile play can be accessed in portrait mode, which most players will be pleased to hear.
Compatible Devices
Most established casino operators have seen to it that their websites are compatible with widespread portable devices running on iOS, Android, and Windows Phone. In many cases, roulette players can load the games on their Blackberries as well.
There are two options to choose from if you want to play on your mobile device. Many online gambling operators have adopted the HTML5 platform, which is great news for players whose devices lack memory space or simply do not wish to install any additional software on their devices. What is more, mobile casinos that use the HTML5 platform are compatible with portable devices based on all major OS, including Apple, Android, Windows Phone, and Blackberry phones and tablets. All you have to do is type the casino's address into your phone's internet browser, and you will be automatically redirected to the mobile version of the website.
Then again, there is the option to install the native downloadable applications offered by some of the most popular gambling operators, like 888casino, for example. Many online casinos offer iOS applications that are available for a free download in the App Store.
Android users, on the other hand, can find applications, compatible with their devices, directly at the casinos' websites. In some cases, players are required to scan a specific QR code in order to download the application. No matter what the case is, downloading and installing the apps does not take more than just a few minutes and after this, you will be able to bet on roulette whenever and wherever you wish.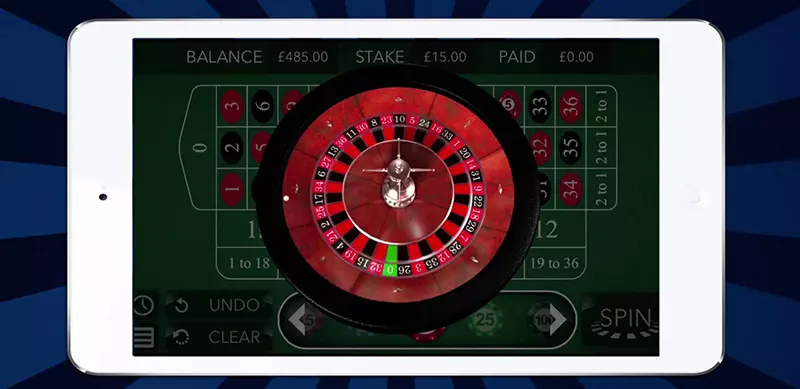 Advantages of Playing Roulette on Mobile Devices
Playing roulette on your smartphone or tablet comes with a great number of benefits. Needless to say, convenience is one of the biggest advantages of enjoying your favourite roulette variants while on the go. You can log into your casino account, make a deposit, and play from all places, at all times. The only requirement is to have a stable internet connection.
Additionally, the mobile roulette variations stand out with clear, authentic visuals, great sound effects, and smooth gameplay. Depositing funds into your account is just as simple as boosting your balance from your personal computer. You can scoop up a huge prize with a few taps on the screen and request a withdrawal via your portable device without a care in the world.
Another great benefit of betting on roulette on the move is that players will be able to control the pace at which the game is played. Gambling enthusiasts who are still learning how roulette is played will have enough time to inspect the betting opportunities and the payoffs they might walk away with.
By the same token, players with richer experience can dramatically accelerate the game speed, thus reducing the intervals between the individual rounds to just a few seconds.
More importantly, some of the most popular online casino operators in the industry reward players who open an account via their smartphone or tablet with exclusive mobile bonuses, which will make for a much more enjoyable and rewarding betting session.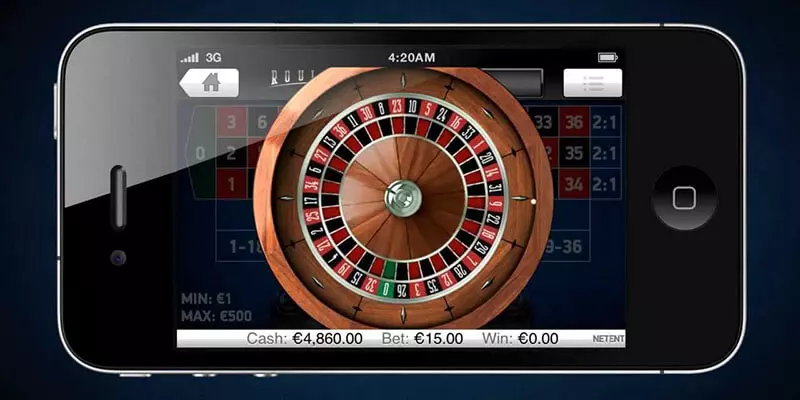 Popular Roulette Mobile Casinos
The bulk of the popular online casino operators provide their users with the opportunity to enjoy their favourite games while on the move. With so many options at their disposal, players are often overwhelmed and experience difficulties in deciding which mobile casino to register at. That is why we have compiled a short list consisting of five of the most popular mobile casinos where you can play roulette on the go, and enjoy a top-notch experience.
BGO Casino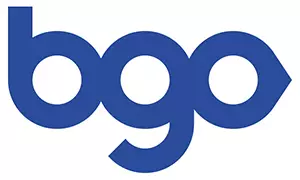 Established in 2012, BGO Casino already ranks among the long-standing players on the online gambling scene. Since that time, the casino operator has been working at full blast, which made it possible to earn a great reputation among players thanks to its reliability, diverse gaming catalogue, and fairness to players. You can rest assured that BGO Casino is a legitimate online gambling destination as it is licensed and regulated by the Alderney Gambling Control Commission and the UK Gambling Commission.
BGO Casino offers free downloadable applications for devices, running on iOS and Android. Yet, players can also enjoy the games directly through their mobile devices' browsers since the website is mobile responsive. Roulette fans can even put their luck to the test against real croupiers by visiting the Live Dealer section via their portable devices.
The experience players will be offered if they decide to join the community of BGO Casino will be nothing less than thrilling as its portfolio is made up of titles created by top-tier providers the likes of Evolution Gaming, Playtech, NetEnt, Microgaming, and iSoftBet, to name a few.
Users of BGO Casino who want to play on the move have no cause for complaint also when payments go because they can rely on a handful of secure and prompt banking solutions, including prepaid vouchers, digital wallets, and online banking services.
PlayOJO Casino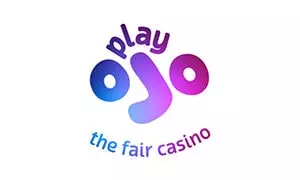 PlayOJO is a playful web-based casino that has turned into a fan-favourite destination for players who enjoy betting while being on the move. This is attainable either via the browser-based app or through the downloadable apps for iOS and Android-based tablets and smartphones.
It is not that surprising that the popularity of the casino took off almost right away as its gaming suite has no shortage of slots, table games, jackpot games, and live-dealer games. The roulette games casino enthusiasts can access while they are out and about are plentiful, which promises that they will have a whale of their time.
Players are promised to have a good time at the casino also because of the amazing range of special offers they can take advantage of almost every step of the way.
Payments simply cannot be quicker and safer as registered users of PlayOJO can manage their funds via PayPal, Neteller, Skrill, Visa, Mastercard, or Trustly.
To ensure that nothing can darken the experience of players, the casino operator has provided them with a dedicated help desk that can aid them solve the issues they have run into at all times.
888casino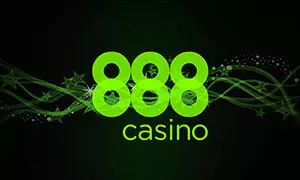 With over twenty years of experience in the online gambling industry, the name of 888casino is familiar to millions of players across the world. The casino offers a secure gaming environment as it is licensed by the government of Gibraltar, the UK Gambling Commissions, and the Maltese Gaming Authority.
If you are willing to play while on the move, you can download and install 888casino's native mobile applications for iOS and Android devices. Of course, loading the games directly in your phone or tablet's browser is also a convenient option.
The portfolio of the casino is positively attention-grabbing as what gambling enthusiasts will have at their disposal is a rich selection of slots, jackpot games, casino staples, including roulette, and live-dealer games. Roulette fans can enjoy American, European, and Low Stakes Roulette on their mobile devices. If live-dealer roulette games are your scene, you can be sure that you will get off on your betting session as such games can be accessed on the move as well.
Payments are carried out swiftly and in the utmost security, but the promotional deals on offer remain one of the most alluring aspects of the experience 888casino provides.
Videoslots Casino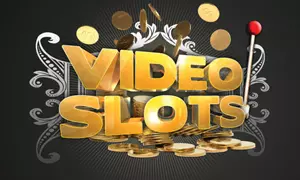 As far as some of the most frequented web-based casinos go, Videoslots should certainly be mentioned. The interactive casino was rolled out back in 2001, and operates under stamps of approval from the Maltese Gaming Authority and the Gambling Commission of the United Kingdom.
No shortage of games can be seen at the casino as its registered users will have a choice from nearly 2,000 thrilling titles, which is a profusion that is unlikely to be found in many other online casinos. In order to deliver this amazing profusion of games, the casino operator has partnered with over 20 software developers, with some of the most distinguished being Play'n GO, Yggdrasil, Quickspin, Playtech, and Evolution Gaming.
Although the number of the slots is the most impressive, users of the casino will notice that table games, roulette included, are also available in spades. Other than that, players can revel in ,video poker, jackpot games, and live-dealer games.
If you are an avid roulette lover and prefer betting on the go, then you might be happy to know that Videoslots boasts an intuitive browser-based app.
32Red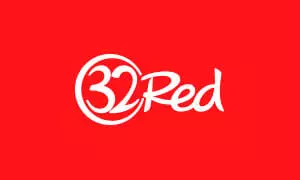 Players, who register at 32Red Casino, will be able to choose from a diverse gaming catalogue that spans over 500 quality titles. The casino runs on software provided by industry leader Microgaming and holds licenses, issued by the Gibraltar and the UK Gambling Commissions, which further cements its reliability. The available gaming options include over 200 video slots, numerous video poker variations, and of course, many classic table games like blackjack, poker, and roulette. Of course, roulette lovers will not be prevented from joining the live tables where they can enjoy an authentic casino experience.
Players can fund their accounts via one of the many secure and convenient methods of payment, but if they happen to experience any issues with their deposits or account management, they can always reach the friendly support team representatives as they are on standby at all times.
Of course, 32Red Casino is fully mobile responsive, so you can load the website directly in your portable device's browser without installing any specific application . The online casino runs smoothly on iOS, Android, and Windows-based smartphones and tablets. Downloading and installing the casino's native iOS and Android apps is also an option. Roulette fans can enjoy quality variations of their favourite game like European Roulette Gold, Premier Roulette, and Premier Roulette Diamond Edition whenever they feel like it.