High stakes roulette provides experienced players, interested in placing more substantial bets, with the ultimate casino experience. High roller variations of the game typically have bigger chips denominations reaching up to £500 or the respective amount in one's currency of choice.
As roulette easily ranks as one of the most popular games of all time, it is hardly surprising most established online casino operators cater to the needs of high rollers by providing them with the chance to join their high-stake roulette tables. High roller roulette variations have bigger chips denominations, valued £50, £100 and even £500. Riskier single-number bets of £500 often offer a potential return of up to £18,000 which renders high-stake variants of the game suitable for players with larger bankrolls.
When playing high-stake roulette variants online, high rollers get the chance to carefully consider their next bet and play the game at their own pace. The game can prove to be rather profitable since it enables players to take all the time they need in order to choose and implement a suitable betting strategy. In fact, many roulette fans prefer to play online since this way, they are in control of every single aspect of the game, starting with the colour of the table cloth and ending with the time allotted for each spin of the wheel.
It is important to mention that the limits for high-stake roulette tables may vary from one online casino to another. Some online gambling operators even offer variations of the game where there is no table limit.
Playing High Roller Roulette Online
There are no major differences between online high-stake roulette and the game played at high roller tables in brick-and-mortar gambling venues. The rules of the game are largely the same and so are the types of wagers one can place. There is the option to place less daring outside bets such as Red/Black, Odd/Even and Dozens as well as riskier inside bets like Straight Up, Split and Corner.
In most cases, the table minimum is set at £1. As mentioned above, table limits vary depending on the casino operator you have registered at, but more often than not, the maximum bet limit ranges between £1,000 and £5,000. Players get to choose chips with different denominations, including £1, £5, £25, £100 and £500. At some web-based casinos, the maximum bet size depends on the type of bet the player places.
Making a bet is rather simple. The first thing you need to do is select your chip value by clicking on the chip with your preferred denomination at the bottom of the screen. The outer edge of the chip will turn to indicate this denomination has been selected.
In some online variations of the game, the betting layout is visualised above the wheel. When you hover your mouse cursor over the betting cloth, each type of bet and its respective payout will be highlighted for your convenience. There is the option to bet on a single number or on a combination of numbers.
When you click on a given bet area, the chip with your preferred denomination will be deposited on the betting cloth in the corresponding box. It is possible to place another wager of the same value or to mix chips with different denominations on the same bet.
Once you have placed the bet, all you need to do is click on the Spin button and wait for the ball to come to rest so that you can see the outcome of this draw. If your number (or your combination of numbers) is spun, the money will be credited to your casino account immediately. It is possible to repeat your bet from the previous game by clicking on the Repeat button. If your luck fails you, the sum you have wagered will be forfeited from your account.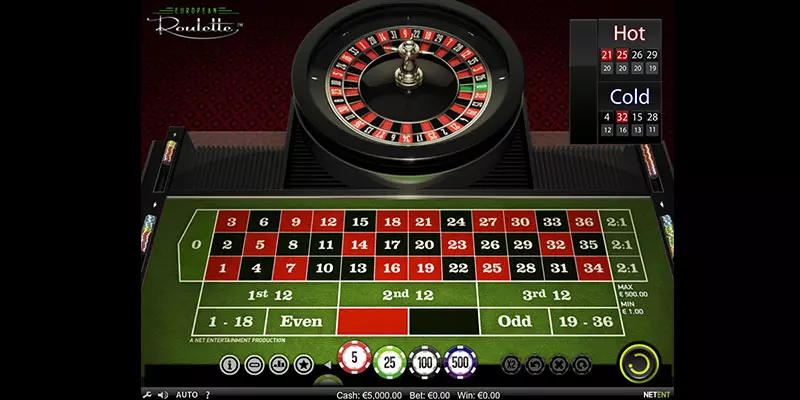 Popular High Roller Roulette Variations
Big spenders, who are bold enough to join a high-stake roulette table, have plenty of options to choose from as many established casino operators, like BetSoft, NetEnt and Microgaming, offer high-limit variations of the popular game of chance.
Advanced Roulette High Limit by NetEnt
Leading software provider NetEnt has developed a superb roulette variant, called Advanced Roulette High Limit, which impresses with intuitive gameplay, life-like visuals and authentic sounds. Yet, one of the main attractions of the game is the size of the bets, players can place. The minimum bet is set at £10 but you can go much higher with a table limit reaching £5,000.
There is the option to choose between different chip denominations like £10, £50, £500 and £1,000. If you change your mind after you have placed your chips on the betting layout, you can easily correct the mistake by clicking on the "Clear Bet" button. This version of the game makes it possible for players to make Call bets like Orphelins, Voisins du Zero, and Tiers du Cylindre. The hot and cold numbers are also displayed on the screen, allowing players to make an informed decision when placing their next bet. The return-to-player percentage for this high-stake variation of the game is rather high at 97.30%.
Premier Roulette Diamond Edition
Another suitable option for high rollers is Microgaming's Premier Roulette Diamond Edition. The game impresses with sophisticated graphics, great sound effects and trouble-free gameplay, but more importantly, it gives experienced roulette players the opportunity to make multiple bets at once due to its incredibly high table limits. The maximum amount you can wager on outside bets is set at £1,000. Betting limits for inside bets are set at £125. The game is available at renowned casino operators like Guts, Casumo, Thrills and 32Red.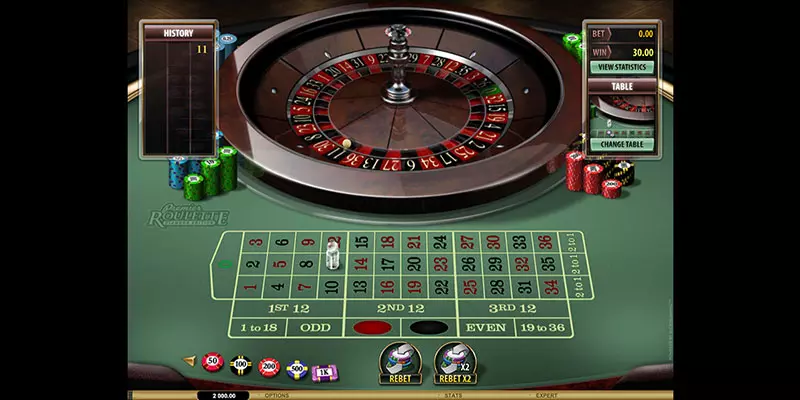 VIP American Roulette by Betsoft
Players, interested in spinning the double-zero wheel should head to an online casino running on BetSoft's software. The popular software developer has produced one high-limit variation of the game, aptly titled VIP American Roulette. The lowest bet you can make amounts to £10, while the upper limit is set at £1,000. The chip denominations are as follows – £0.25, £1, £5, £25, £100 and £500. Maximum bets on single numbers amount to £50.
Similarly to other roulette variants, players can repeat the last bet they have made. Previous winning numbers are also displayed on the screen. Keep in mind the double-zero wheel gives the house a slightly bigger advantage than it has in roulette variations where the wheel has only one zero pocket. Players, looking for smaller house edge can try Betsoft's VIP European Roulette variation which has the same table limits as its double-zero equivalent.
French Roulette by NetEnt
NetEnt's French Roulette is likely to appeal to gambling enthusiasts who do not mind playing riskier as the maximum amount players can stake on a single bet is £1,000. Yet, roulette mavens who decide to give this single-zero roulette variant a chance will have a choice from several other chip denominations that include £0.50, £1, £2, £5, £10, £25, £50, £100, and £500.
As can be expected from the games supplied by NetEnt, this game also delivers a world-class gaming experience across handheld and desktop devices. The payoffs players can anticipate receiving for their winning bets are pretty much the standard ones that are given while betting on a single-zero roulette game.
Much like the other roulette variants that come from straight from the gaming suite of NetEnt, French Roulette also gives players the chance to explore how often do red and black and odd and even numbers land, and to figure out which are the hot and cold numbers. In addition to this, players can easily add the preferred wager type to the list of their bets so that they could easily lay it each time when they prefer.
Players who are interested in placing any of the call bets are allowed to first check out how many chips are needed for each of the different wagers types.
The options to undo their previous bet, to double the size of the staked amount, and repeat the bet that was made during the previous round are at hand as well. Thanks to the La Partage rule, players who have opted for NetEnt's French Roulette will have the chance to get back half of the staked amount in the event that the white ball has ultimately landed on the zero pocket.
French Roulette Gold by Microgaming
This is one more exceptionally entertaining roulette variant that might catch the attention of avid casino fans because wagers start at £1 and have a ceiling of £5.000.
Aside from the most basic betting opportunities, players are also permitted to go for call bets, which will positively bump the thrill up. In terms of the house advantage, it can be lessened to 1.35%, thanks to the La Partage rule.
Players will be offered a truly immersive gaming experience as they will be allowed to zoom the wheel so that they could easily check out which the winning number is. This roulette game has already grown to become a crowd-pleaser also because of the high-end quality of the graphics, which is not that surprising considering the fact that it is part of the gaming repertoire of Microgaming.
Players can easily examine the numbers that have hit during the previous spins of the wheel as the board will remain on the left-hand side of their screen at all times. Depending on their preferences, high-stakes players can go for autoplay and repeat their previous wagers without any effort.
High-stakes players who are on the lookout for a roulette variant that lives up to their expectations should consider exploring the titles that are part of Microgaming's Gold Series.
The roulette variants gambling enthusiasts can pick and choose from stand out from the crowd because their graphics are greatly refined. The betting limits might fit the needs of high-stakes players as most of the time, they go over £1,000.
European Roulette by NetEnt
NetEnt's European Roulette does not only intrigue with its intuitive design and the mind-blowing quality of the graphics, but also with its betting limits that range between £0.10 and £5,000.
The betting layout and the roulette wheel are recreated with great precision as they resemble strikingly the real-world ones. As soon as players hover the cursor over the betting layout, they will be able to figure out what their potential payout will be if their stake is resolved as a winning one. Additionally, that way, they will be able to figure out what the upper limit on the specific wager type is.
The information about the hot and cold numbers will also be readily available at all times. Players can make use of autoplay, create a list of their favorite bets, double the value of their current stake, and go for a quick spin.
To explore the panel that contains the special bets, players need to click on the star icon in the lower left corner of their screen.
Live High Stakes Roulette Games
Gambling enthusiasts who are looking to take their roulette gambling adventures to a whole new level should consider giving the live tables a chance. As it seems, the roulette games that are streamed from the studios of Evolution Gaming are likely to turn into players' favourites not only because of the immersive gameplay they provide but also because of their broad-ranging betting limits.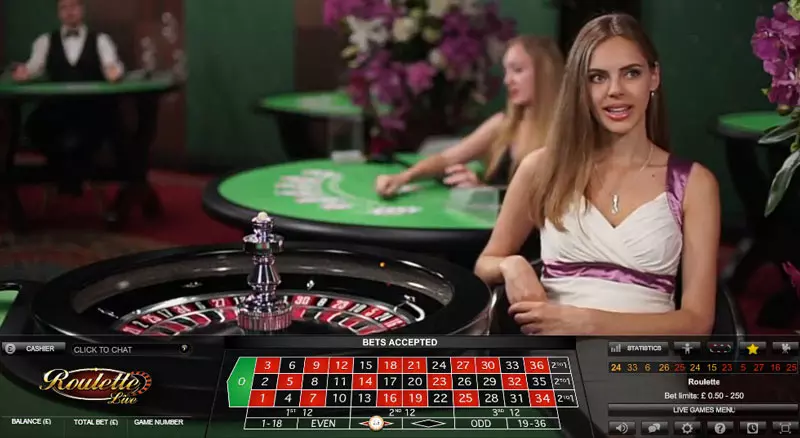 Evolution Gaming has been growing by leaps and bounds in recent years, so much so that it acquired the Swedish software giant NetEnt in late 2020. The €1.9-billion acquisition resulted in the abrupt closure of NetEnt's live-dealer division shortly after Evolution took full control of the Stockholm-based company. All live roulette games by NetEnt were consequently discontinued.
Live High Stakes Roulette by Evolution Gaming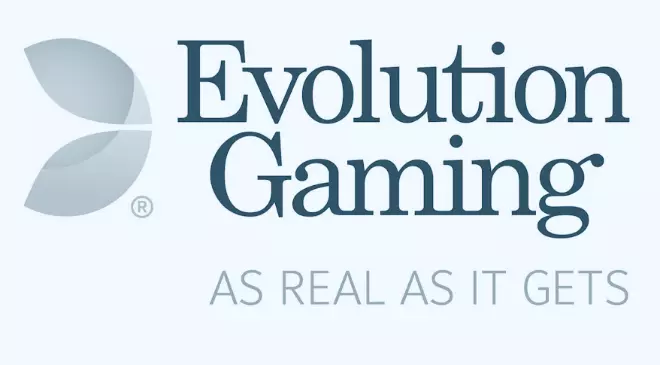 Some of Evolution's roulette variants that might catch the attention of high-stakes players include Immersive Roulette, Speed Roulette, Auto Roulette, and Dual Play Roulette. All these variations come with flexible limits that can accommodate all budgets and risk tolerance levels. The Evolution platform is packed with great features, including favourite and special bets, autoplay, complete game history, a built-in chat, and switch view. Racetrack betting is supported at most roulette tables.
Seasoned players can branch out from their usual favourites with unorthodox live variants like Gold Bar Roulette, Double Ball Roulette, and Lightning Roulette. Check the brief rundowns below to see what each game is all about.
Top 3 Live High Stakes Roulette Variants by Playtech
Spread-Bet Roulette is the perfect fit for high-stakes players looking for extra betting options. The table uses an additional digital golden wheel that allows for posting various side bets with enhanced payouts of up to 400 to 1. The outcomes of the spread bets are determined by the sum of the winning numbers on both wheels. Zero landing on the main physical wheel returns even money on all spreads bets.

Who Wants to Be a Millionaire Roulette was created through an exclusive partnership between Playtech and Sony Pictures Television. Based on the hugely popular game show franchise, the variation is unique in that it features up to 10 random 'millionaire' numbers per round. Each millionaire number represents a different type of bonus game that awards win multipliers of up to 2,000x the stake. Only winning straight bets can trigger the bonus games, however.

Age of the Gods Bonus Roulette holds great appeal with players because it links to Playtech's eponymous progressive jackpot network. All wagers are eligible for participation in the four-tier jackpot draw at no extra cost. Additionally, you can place an optional bonus bet to qualify for a three-spin mini slot game that awards payouts of up to 300x your stake.

Live High Stakes Roulette by Pragmatic Play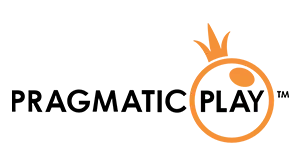 Pragmatic Play joined the consistently expanding family of live casino providers in June 2018 after it bought out Extreme Live Gaming from Novomatic for an undisclosed amount. As a result of the buyout, Pragmatic Play now offers a healthy range of world-class live roulette variations, including high-roller favourites like Mega Roulette, PowerUp Roulette, and Speed Roulette.
Top 3 Live High Stakes Roulette Variants by Pragmatic Play
Mega Roulette uses the standard set of single-zero roulette rules but offers a curious twist. The game follows the rich heritage of live-dealer variations with massive win multipliers pioneered by rival Evolution Gaming several years ago. A random number generator adds payout multipliers to one to five arbitrary numbers on the single-zero layout. Mega Roulette boasts an enormous winning potential, especially when you play for higher stakes, as multiplier values can range from 50x to 500x the winning bet.

PowerUp Roulette is yet another solid live game suitable for high-rollers. In this thrilling take on the classic wheel-based game, players will benefit from bonus spins with extra large multipliers whose value can reach 8,000x. Three to five 'PowerUp' numbers are randomly selected during each round. All straight wagers qualify for a bonus spin if the ball settles on one of the special numbers. Bonus spins can be triggered repeatedly, allowing for maximum accumulated payouts of 15,525 to 1 for a single straight bet.

Speed Roulette is ideal for big ballers who want to play at a highly accelerated pace. The gameplay is approximately 60% faster compared to standard live roulette. Players are allowed to post wagers on the single-zero layout after the dealer has launched the ball onto the wheel. The ball completes at least four full rotations around the wheel track before the dealer closes the table for betting.

Casino Action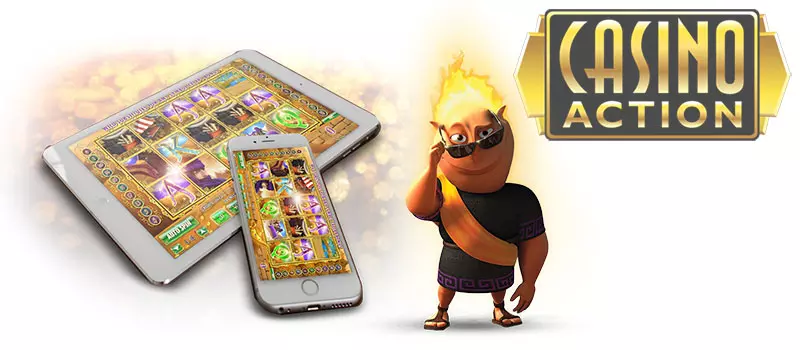 Launched over two decades ago, Casino Action is the cat's meow when it comes to delivering a premium roulette gaming experience. Its lobby houses over 20 stunning roulette variations, including Microgaming-powered mainstays like American, French, and European Roulette. Additionally, Casino Action has integrated several titles by Real Dealer Studios that merge randomly generated gameplay with stellar audiovisuals and Hollywood film-making.
The games from this suite incorporate pre-recorded footage of professional actors who play the part of dealers and deliver a highly authentic performance without ever going off script or committing errors. Automated, thematic, and seasonal roulette games are all available, including Real Spooky Roulette and Real Christmas Roulette.
Vinnie Jones Stories Roulette is particularly interesting as it sees the famed actor answering fan questions and recounting stories from his career. Roulette players looking to satiate their appetites for more intense action can also have a go at Microgaming's Three Wheel Roulette where they can play up to three wheels concurrently. Extreme Multifire Roulette, Scarab Auto Roulette, and Sapphire Roulette are other must-try variants of the classic casino game featured in Casino Action's lobby. The operator is fully licensed by the UKGC and carries an eCOGRA certificate for fairness.
Luxury Casino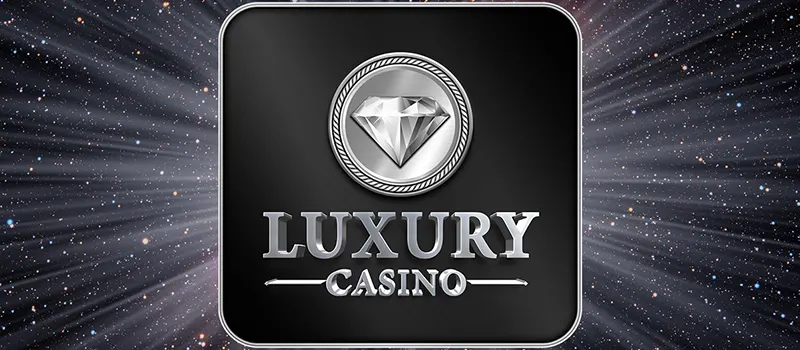 Luxury Casino Summary
Operating Since
2011
Number of Roulette Games
Over 30 games
Minimum Deposit
£10
Deposit Methods
Visa, Mastercard, JCB, MuchBetter, Paysafecard, Google Pay, ecoPayz, Neosurf, Skrill, Neteller, Electronic Cheques
Withdrawal Methods
Visa, Mastercard, JCB, Skrill, Neteller, MuchBetter, Direct Bank Transfer
With over a decade of industry experience up its sleeve, this UK-friendly casino is a pinnacle of premier online gambling, offering a superb collection that comprises more than 550 high-deck games. From blackjack and baccarat to video poker and slots, Luxury Casino caters to a broad range of preferences and styles. The roulette selection is not too shabby, either, as fans face a choice from over 30 first-rate variations.
The games are courtesy of Microgaming and its subsidiary Real Dealer Studios, so players can count on nothing short of a breathtaking gaming experience. The limits are flexible enough to accommodate all budgets and levels of risk tolerance. High-rollers should opt for titles like Sapphire Roulette and Multifire Roulette where the ceiling on maximum bets reaches a whopping £16,000 per round.
Microgaming's 9 Pots of Gold Roulette is another must-try variation we can readily recommend. The game is interesting in that every round starts with two to five randomly selected lucky numbers. Each lucky number contains a random multiplier ranging from 45x to 500x. Straight-up wagers on winning lucky numbers pay according to the corresponding multipliers. High-stake players can fund their Luxury Casino accounts via debit cards, virtual wallets, electronic cheques, and other highly secure payment methods.
Casumo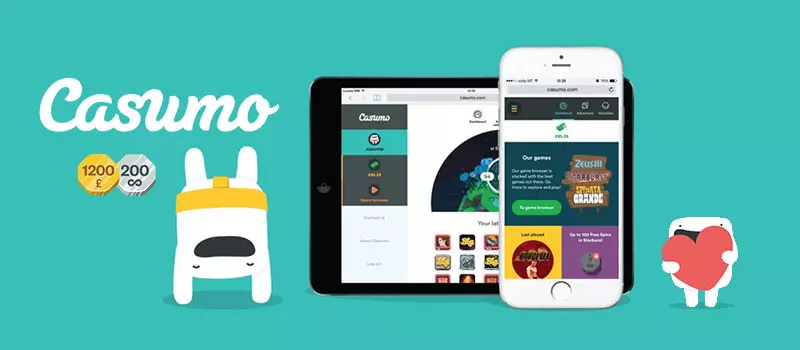 Casumo Casino Summary
Operating Since
2012
Number of Roulette Games
20 randomly generated games, over 60 live roulette tables
Minimum Deposit
£10
Deposit Methods
Visa, Mastercard, PayPal, Skrill, Neteller, ecoPayz, Paysafecard, Apple Pay, MuchBetter, Bank Transfer
Withdrawal Methods
Visa, Mastercard, Skrill, PayPal, Neteller, Bank Transfer, Apple Pay, MuchBetter
Casumo is a reliable UK-licensed operator that has been delivering high-end online gambling services since its inception in 2012. The site caters to roulette buffs with an extensive suite of fantastic games that spans approximately 20 randomly generated variants, including fan favourites like European Roulette, Monopoly Roulette Tycoon, Key Bet Roulette, Multiball Roulette, and French Roulette.
The games have been crafted by top-tier software suppliers like Golden Rock Studios, Swintt, SG Digital, and Relax Gaming, so fans can expect nothing short of stellar visuals and fluid gameplay. Maxi Roulette is another enticing variant suitable for high-rollers and supports bets of up to £10,000 per round. It offers a significantly reduced theoretical return of 92.03%, so keep that in mind before you give it a go.
The live casino section of Casumo's lobby houses more than 60 live roulette variants supplied by industry frontrunners like Playtech, Pragmatic Play, and Evolution Gaming. Some live tables like Evolution's Speed Roulette and Instant Roulette take wagers of up to £10,000 per round. Playtech supplies the casino with a proliferation of high-stake tables where maximum wagers range from £2,000 to £10,000. All this makes Casumo the perfect spot for roulette fans with a gargantuan appetite for high risk.
UK Casino Club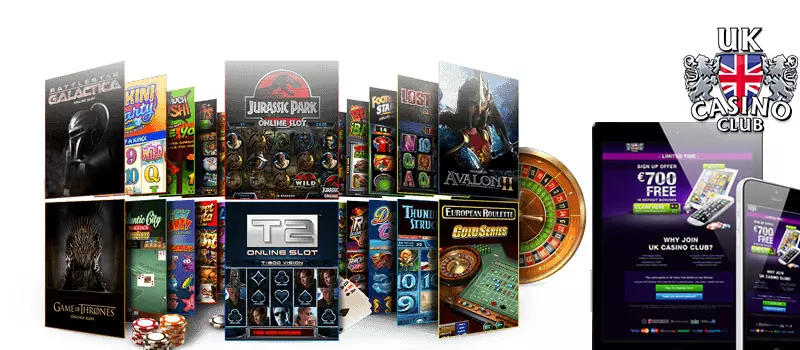 UK Casino Club Summary
Operating Since
2003
Number of Roulette Games
32 RNG games, 15 live roulette tables
Minimum Deposit
£10
Deposit Methods
Visa, Mastercard, Neteller, Skrill, Paysafecard, PayPal, Neosurf
Withdrawal Methods
Visa, Mastercard, Neteller, PayPal, Skrill, Direct Bank Transfer
British players who join the ranks of the UK Casino Club can experience authentic casino gaming of outstanding quality that is guaranteed to satisfy the highest of expectations. Themed after a stylish private club, this UK-friendly casino remains as popular as it was after its inception two decades ago. Unlike traditional members-only establishments, however, this 'club' is available to all players who meet the minimum age requirements.
The lobby features a wide range of premium online slots, video poker, progressives, and table games, roulette included. The entire suite of randomly generated games runs on Microgaming's robust software. The live dealer section is powered by none other than Evolution Gaming. Here you can discover an abundance of live roulette tables with broad enough limits to accommodate budgets of all sizes.
Betting at most roulette tables starts at £0.20 only, while the upper limits range from £4,000 to £10,000 per spin depending on where you take a seat. Football Studio Roulette, Double Ball Roulette, Immersive Roulette, and Lightning Roulette comprise only a small portion of the exciting roulette variants you can indulge in at the UK Casino Club.
Evolution's Instant Roulette is a personal favourite as it plays on 12 synchronised automated wheels that spin almost incessantly. We highly recommend you try it if you decide to pay this posh 'club' a visit.
Videoslots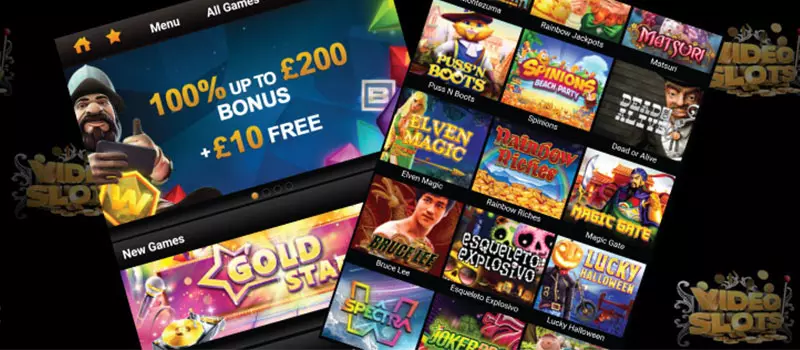 Videoslots Summary
Operating Since
2011
Number of Roulette Games
27 RNG games, over 50 live tables
Minimum Deposit
£10
Deposit Methods
Visa Electron, Mastercard, Maestro, PayPal, Paysafecard, Neteller, Skrill, Trustly, Neosurf, ecoPayz, MiFinity, JCB, Apple Pay, MuchBetter, Siru Mobile, Klarna, Flexepin, VegaWallet, CashtoCode, Citadel Instant Banking, Rapid Transfer
Withdrawal Methods
Skrill, Neteller, ecoPayz, MiFinity, MuchBetter, Trustly, Paysafecard, Rapid Transfer, PayPal, Klarna
Few online casinos can outbest Videoslots where versatility is concerned. The operator's library houses a mind-blowing range of over 6,200 quality games across all categories imaginable, including video slots, video poker, scratchcards, blackjack, baccarat, and roulette. More than 130 software suppliers have contributed to the casino's portfolio. NetEnt, SG Digital, Microgaming, IGT, Red Tiger, and Big Time Gaming are some of the most prominent brand names on the roster.
Videoslots provides a great selection of roulette games that spans over 20 randomly generated titles. Apart from the usual single-zero and double-zero variations, fans can have a go at variants like Space Invaders Roulette, Blazing 7s Roulette, and Gem Roulette. Additionally, the casino is brimming with dozens of live roulette tables powered by Evolution Gaming, Playtech, Authentic Gaming, and Pragmatic Play.
Videoslots offers no shortage of secure payment methods players can use to replenish their balance, including debit cards, e-wallets, prepaid and mobile-billing solutions. Most of the supported deposit options are also suitable for cashing out, except cards that are unavailable for withdrawals to certain countries like the UK, Japan, and India. Players who experience any payment issues can always reach out to the casino's friendly support staff whose members are on standby at all times.
Yako Casino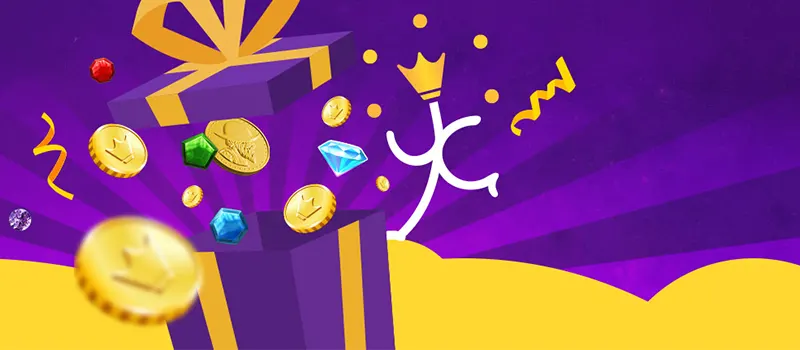 Yako Casino Summary
Operating Since
2014
Number of Roulette Games
12 RNG games, 21 live roulette tables
Minimum Deposit
£10 (£25 with some deposit methods)
Deposit Methods
Visa, Mastercard, Maestro, Skrill, Neteller, ecoPayz, Paysafecard, Trustly, Flexepin, MuchBetter, Jeton
Withdrawal Methods
Visa, Mastercard, MuchBetter, Neteller, Skrill, Bank Transfer
Players can feel at home at Yako Casino no matter what their preferences are. The operator boasts a well-balanced portfolio that covers games from all popular categories, from video slots and slingo to video poker and table classics like baccarat, blackjack, and roulette. Yako Casino has teamed up with multiple award-winning suppliers to deliver a smooth and versatile gaming experience across all desktop and mobile devices.
Some of the most prominent names on its software roster include Microgaming, IGT, NetEnt, Blueprint Gaming, WMS, Shufflermaster, and Thunderkick. The casino hosts dozens of randomly generated roulette variants, including hugely popular titles like Space Invaders Roulette, Big 500 Roulette, Key Bet Roulette, and Bonus Roulette.
The selection of live roulette games is not too shabby, either, as it spans over 20 tables manned by the charming dealers of Evolution Gaming. The top picks we recommend from this category include Gold Bar Roulette, Instant Roulette, Double Ball Roulette, and Lightning Roulette. Most live tables are equipped with racetracks, allowing advanced players to place more complex call bets. Others are hosted from lavish landbased casinos like Dragonara, Casino Malta, and Hippodrome Grand Casino in London.
Hello Casino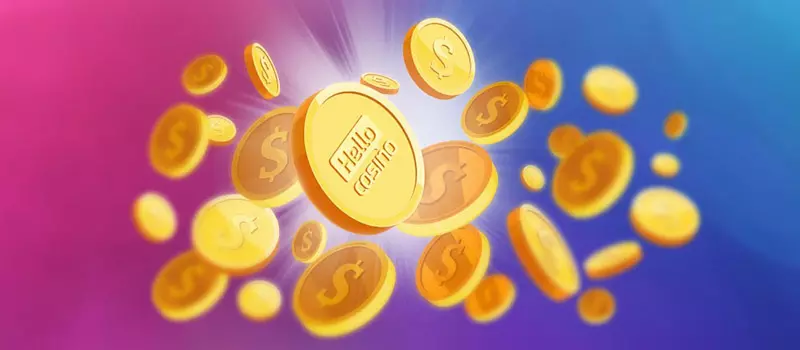 Hello Casino Summary
Operating Since
2014
Number of Roulette Games
24 RNG games, over 20 live roulette tables
Minimum Deposit
£10
Deposit Methods
Visa, Mastercard, Paysafecard, Trustly, MuchBetter, Skrill, PayPal, Neteller, Bank Wire Transfer, Neosurf
Withdrawal Methods
Visa, Neteller, Skrill, Bank Wire Transfer
Hello Casino is a sleek gambling site that features a broad variety of games supplied by top-tier software developers like SG Digital, NetEnt, Microgaming, Play'n GO, and IGT. The website boasts a polished design that facilitates quick and seamless navigation. It caters to players with a variety of filtering options, allowing them to sift out the games based on software provider, launch date, popularity, and type.
The selection of roulette games is quite impressive at Hello Casino. You can play for a seven-figure progressive jackpot in Microgaming's Roulette Mega Moolah or try to beat the virtual dealer in Who Wants to Be a Millionaire Roulette Roulette by Relax Gaming. Industry giants Pragmatic Play and Evolution Gaming power the live-dealer section of Hello Casino.
Pragmatic Play delivers 10 true-to-life roulette tables, including PowerUp Roulette, Azure Roulette, and Mega Roulette. These are perfect for players craving some high-stake action as maximum bets are capped at £5,000 per round.
Evolution Gaming has contributed over a dozen of its most popular variations like Lightning Roulette, Immersive Roulette, and Auto-Roulette La Partage. Bets at most Evolution Gaming tables reach up to £10,000. Customers in need of assistance can contact the casino's support staff at all times through a convenient live-chat interface that ensures all questions are answered within a couple of minutes tops.
PlayOJO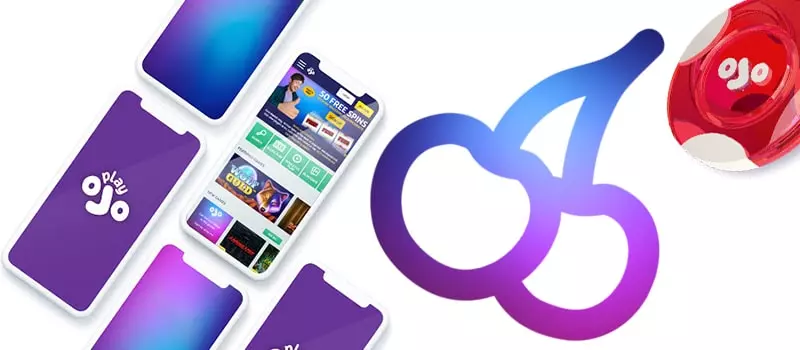 PlayOJO Summary
Operating Since
2017
Number of Roulette Games
25 RNG games, over 70 live roulette tables
Minimum Deposit
£10
Deposit Methods
Visa, Mastercard, PayPal, Apple Pay, Trustly
Withdrawal Methods
Bank Transfer, Trustly, PayPal, Maestro, Visa, Mastercard, Apple Pay
Launched in 2017, PlayOJO is a trusted online casino that operates in full compliance with the regulatory framework of the UK Gambling Commission. This established brand caters to British players with a massive selection of top-notch casino games supplied by industry greats like NetEnt, Blueprint Gaming, Play'n GO, Yggdrasil, and Microgaming. The casino provides instant access to its comprehensive portfolio via all major browsers, although mobile players can also install its dedicated apps for iOS and Android.
Roulette enthusiasts can choose from over 20 randomly generated variations that undergo regular audits for fairness by independent testing agencies. All single-zero and double-zero classics have found their way into PlayOJO's portfolio, including French, European, and American Roulette. Players looking to branch out from their usual favourites can go for less conventional options like Multifire Roulette and First Person Lightning Roulette.
If live-dealer games are more to your liking, you can head over to the live casino lobby where you will find over 70 tables powered by Evolution Gaming, Pragmatic Play, and Playtech. Players will benefit from 10,000x multipliers in Mega Fire Blaze Roulette Live. Live Spread-Bet Roulette is suitable for side bettors looking for enhanced payouts of up to 400 to 1 on optional wagers. PlayOJO is geared towards the needs of roulette high-rollers, allowing them to risk £50,000 at some live tables.
bet365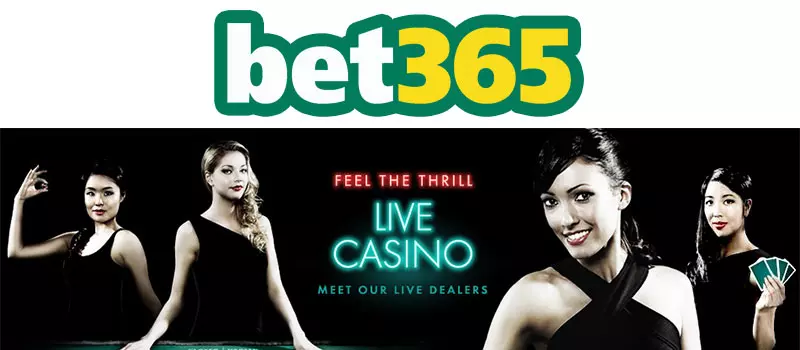 bet365 Casino Summary
Operating Since
2001
Number of Roulette Games
12 RNG games, over 30 live tables
Minimum Deposit
£10 for PayPal, £100 for bank wire transfers, £5 for other supported deposit methods
Deposit Methods
Visa, Maestro, Mastercard, Apple Pay, Google Pay, PayPal, Paysafecard, Click to Pay, Bank Wire Transfer
Withdrawal Methods
Maestro, Visa, Mastercard, Paysafecard, PayPal, Bank Wire Transfers, Apple Pay
Bet365 is a force to be reckoned with, boasting over two decades of industry experience and a portfolio that spans hundreds of sophisticated casino games by Playtech. Launched in 2001, it went on to become one of the world's biggest brands when it comes to sports wagering and online casino gaming.
The global gambling operator offers no shortage of quality roulette games developed by Playtech. The bet365 lobby houses run-of-the-mill variants like European Roulette and Roulette Deluxe, although less orthodox options like 101 Roulette and Diamond Bet Roulette are also on offer.
Roulette fans looking for massive cash windfalls can land six-figure jackpots in progressive variations like Age of the Gods Roulette, Frankie Dettori's Jackpot Roulette, and Dragon Jackpot Roulette. It is worth pointing out these progressive games yield a lower-than-usual theoretical return that ranges from 95.73% to 96.06%.
The established casino boasts an impressive range of live dealer games streamed directly from a custom-made studio created exclusively for bet365. Fans of the live dealer experience will come across realistic options like Age of the Gods Bonus Roulette, Spread-Bet Roulette, and Quantum Auto Roulette.
Super Spin Roulette is another enticing live variation available exclusively at bet365. The game was created via a collaborative partnership between Playtech and the gambling operator and features maximum multipliers of 540x the bet on seven randomly selected numbers.
All British Casino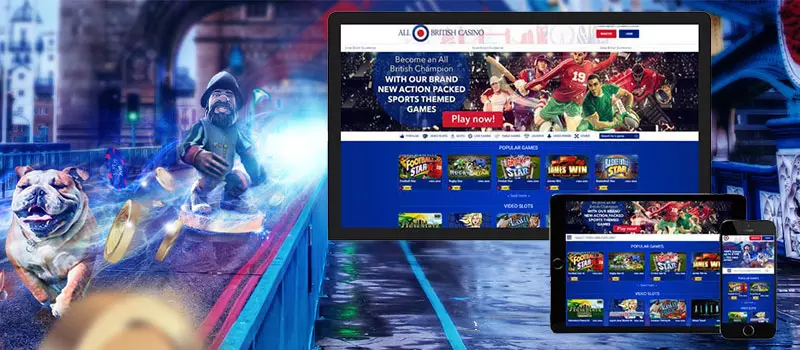 All British Casino Summary
Operating Since
2013
Number of Roulette Games
11 RNG games, 33 live tables
Minimum Deposit
£30 for bank transfers, £10 for other supported deposit methods
Deposit Methods
Visa, Mastercard, Skrill, Trustly, Neteller, Paysafecard, Bank Transfer
Withdrawal Methods
Visa, Mastercard, Bank Transfer, Skrill, Neteller, Trustly
With over a decade of experience on the UK online gambling scene, this operator knows what it takes to capture the hearts of new players and retain the interest of existing customers. All British Casino takes pride in offering a lavish selection of first-rate games provided by 24 top-tier software studios. Microgaming, NetEnt, Red Tiger, Thunderkick, Novomatic, Eyecon, and Big Time Gaming are all on the roster.
The main lobby is meticulously arranged, allowing players to easily jump from table games to online slots and slingo. Roulette mavens will discover the usual gamut of randomly generated variations like 3D European Roulette, Key Bet Roulette, and Space Invaders Roulette. The live section offers a greater diversity of roulette games powered by Pragmatic Play and Evolution Gaming.
Evolution's Gold Bar Roulette and XXXtreme Lightning Roulette offer the highest table limits, with wagers ranging from £0.20 to £10,000 per spin. Pragmatic Play has contributed to the live portfolio with Mega Roulette, PowerUp Roulette, and Azure Roulette where the ceiling on bets is capped at £5,000 per round. Players can generally deposit between £10 and £5,000 per transaction, although certain payment methods may support higher limits.