When it comes to casino games, roulette has earned the reputation of an absolute classic. This enticing and fast-paced game of chance has become a staple in both landbased and online casinos. The game's popularity can be attributed to its dynamics, easy-to-learn rules and the great number of betting options available.
Those, who opt to play the game online from the comfort of their homes are presented with plenty of variations to choose from. As a matter of fact, all well-known gambling software providers have developed their unique roulette titles which boast sleek design, user-friendly interface and a number of handy features. Some of the variants on offer are also available in a mobile format, allowing roulette fans to place their bets while on the move. The only difficulty players are faced with is deciding which online roulette variation to try out first.
Top Online Casinos
Popular Online Roulette Variations
The roulette variations offered by established online casino operators can be divided into two major categories. You can find traditional variants of the game, such as American, French and European roulette, at all popular online casinos. There is also the option to play more innovative versions of the game which have different functionalities, rules and even payouts. Read on to find out more about some of the most popular roulette variations, offered by online casino operators.
European Roulette
European roulette easily ranks as the most popular variation of the classic game and is available in all reputable web-based casinos. It is played on a wheel with a total of 37 pockets, one of which contains the zero. Many players prefer the European variation because its house edge is lower and stands at 2.70%.
Since there are European roulette tables with different minimum and maximum limits, players who enjoy the game online will surely be able to find a variation which corresponds to their bankroll size. There is also the option to place inside, outside and even racetrack bets like Orphelins, Voisins de Zero and Tiers du Cylindre. Players can choose from different chips denominations. Often statistics regarding hot and cold numbers and numbers that have come up on previous spins are also displayed. All popular software providers like Microgaming, NetEnt, Playtech and Betsoft have developed their unique variations of European roulette.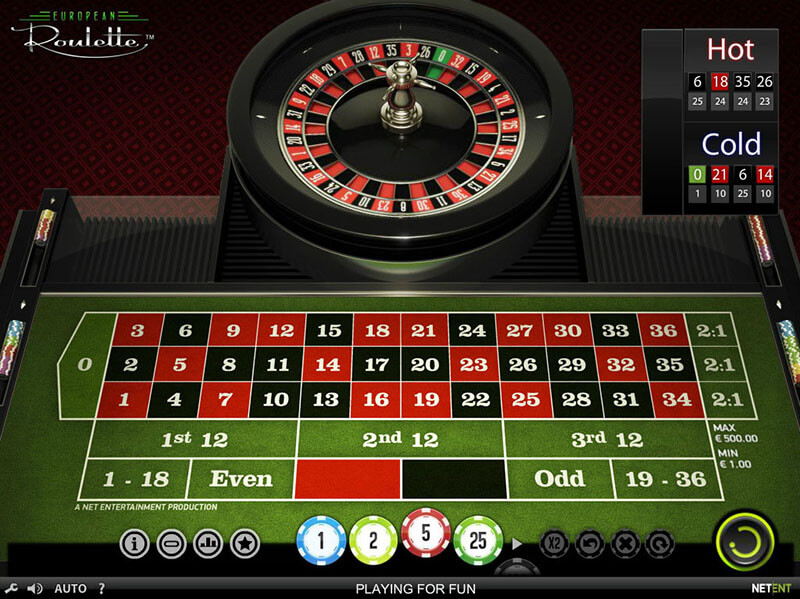 American Roulette
American roulette ranks second in popularity, right after its European cousin. The game is played on a wheel containing a total of 38 pockets since there is an additional pocket marked with 00. The introduction of this double-zero pocket increases the built-in house advantage to 5.26%.
Other than that the rules are roughly the same with one exception – players can make the so-called Five-Number bet which covers numbers 00, 0, 1, 2, and 3 and has a bigger house edge of 7.90% as it pays out only 6 to 1. On some variations of the game, like NetEnt's American Roulette, players can make racetrack bets that cover specific sections of the wheel.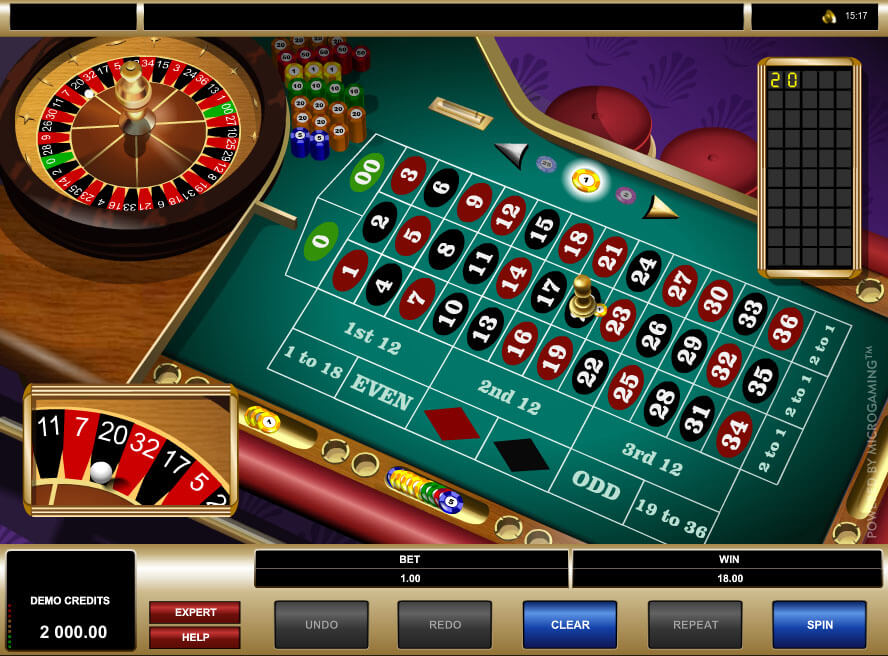 French Roulette
French roulette bears a close resemblance to the European variation as it is played on a standard single-zero wheel. However, the French names of the bets are used on the table layout. For example, Odd/Even bets are called Impair/Pair while bets on the first, second and third dozens are marked with P12, M12 and D12 on the layout. Racetrack or French bets like Orphelins and Tiers du Zero are also available.
Another difference is that the La Partage rule applies to some French roulette variations, mostly those that are played in real time against professional dealers. According to this rule, players have half of their initial even-money stakes returned whenever zero is spun. This further reduces the built-in house advantage to 1.35%.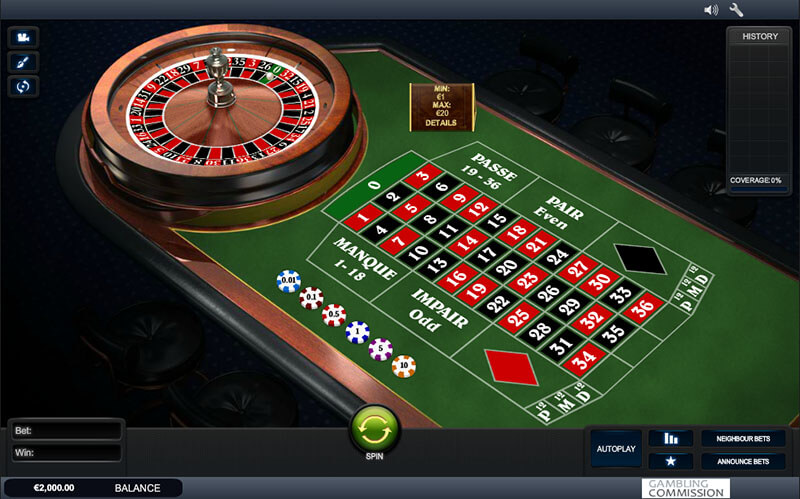 Roulette Royale
This is undoubtedly one of the most enticing online variations of roulette and there is a good reason why. The game, which is courtesy of leading software developer Microgaming, is played on a standard European wheel with 37 pockets. However, there is a massive progressive jackpot attached to the game, so players are required to make a small, obligatory side bet which goes towards the ever-increasing pot.
In order to collect the life-changing jackpot, players must hit the same number five times in a row. This is a mean feat but it is well worth your time since the prize often reaches millions of pounds. If the same number is spun four, three, or two times in a row, winning bets pay out 3,000 to 1, 200 to 1 and 15 to 1, respectively.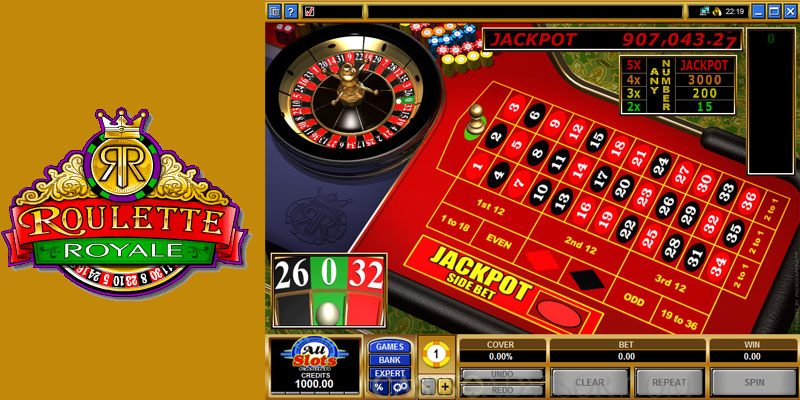 3D Roulette by Playtech
Software developer Playtech takes the classic table game to a whole new level with its bespoke 3D Roulette variation. The game follows the same rules as standard European roulette and is played on a single-zero wheel. The main difference is, in fact, purely aesthetic – the graphics impress with unparalleled visual depth, while the ambient sound effects render the game even more authentic.
Various helpful features have been introduced to this variation. An example would the be the Breakdown functionality which displays the amount players have won after every spin of the ball. Other useful features include Game History and Repeat Bet. Numbers that have come up on previous spins are displayed in the Past Numbers board, positioned below the wheel.
The wheel is located in the centre of the screen and the table layout is situated above it. The racetrack, where more exotic bets, are placed is positioned to the left of the layout. Also, players are given the opportunity to adjust the wheel and make it more visually appealing. The numbers' shading, the turret arms and details, and the wheel lines can be removed.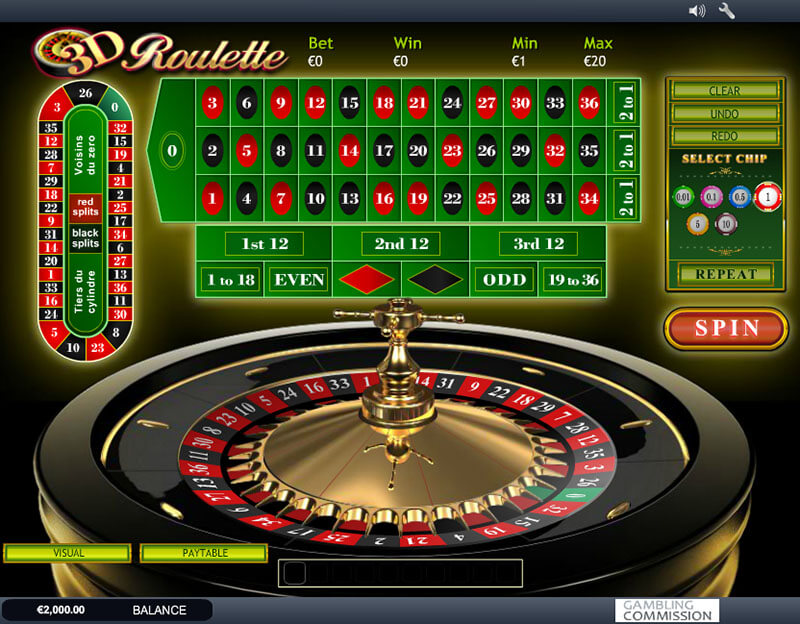 Marvel Roulette
Software provider Playtech offers players an interesting take on the traditional casino game. This variation utilises the standard rules of roulette. Since it is inspired by the popular Marvel comic series, it features favourite characters like Wolverine, Thor and Spiderman.
However, there is one additional, blue pocket on the wheel, positioned between numbers 0 and 32. Of course, a blue betting box has been added to the table layout, respectively. The blue pocket is reserved for the so-called Marvel Bonus. If the ball lands in it on any given spin, players who have bet on the blue pocket, are granted a bonus slot game and can win one of four progressive Marvel jackpots. What is more, playing the bonus game guarantees you a win but the payout depends sheerly on luck.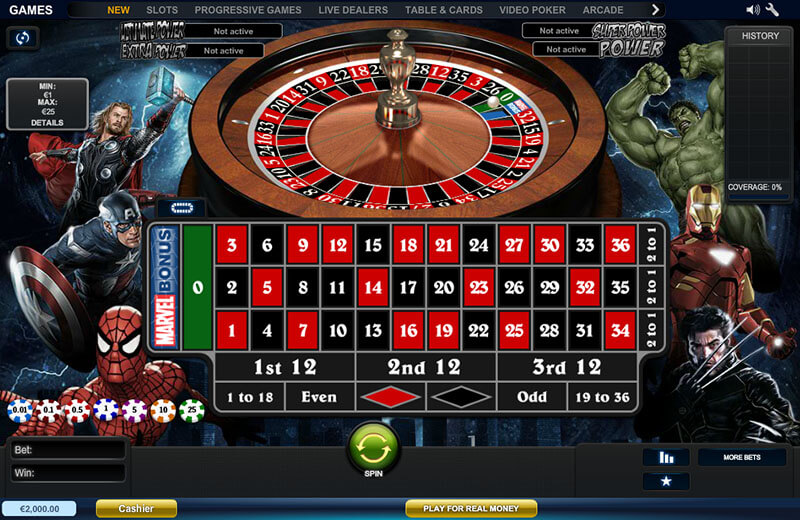 Multi Wheel Roulette
If you are so fond of roulette that one wheel is simply not enough for you, Multi Wheel Roulette by Playtech is just the thing you need. This variation of the game is truly one of a kind because it is played not on one, but on six separate wheels. Of course, it is possible to deactivate some of the wheels if you do not want to play all of them simultaneously.
But what is more important, Multi Wheel Roulette is one of the most profitable variations of the game since you can play on all wheels with a single bet. This significantly increases the chances of your number coming up. Another variation of Multi Wheel Roulette has been developed by Microgaming. This variant features eight wheels.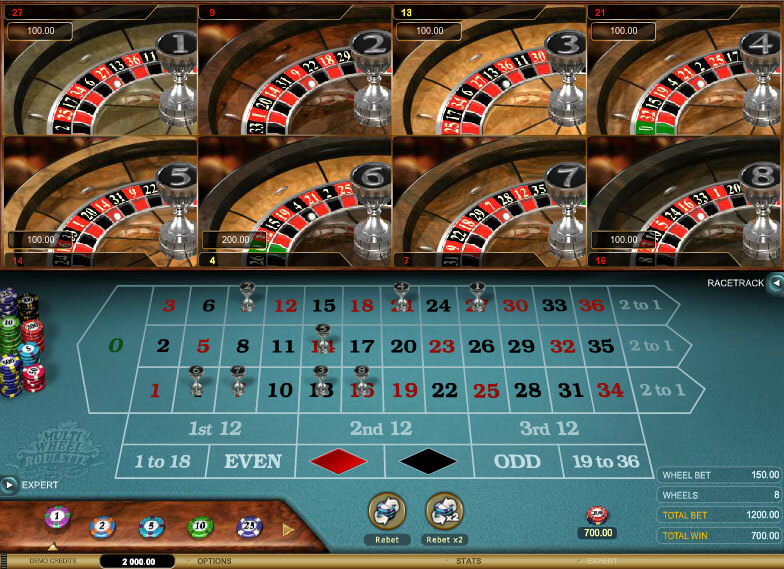 Mini Roulette
This easily is one of the most unique variations of roulette that players can find online. Mini Roulette, courtesy of leading software supplier NetEnt, roughly follows the standard rules of play. The main difference lies in the table layout and the wheel. The latter contains only pockets with numbers 1 through 12, plus a single-zero pocket. Hence, the differences in the payouts and the betting structure.
Due to the limited number of pockets on the wheel, the chances of the ball hitting the zero are greater. Because of this, there is a rule in this game which states that players will have half of their bets on other numbers returned if zero comes up. Also, winning bets on individual numbers pay out 11 to 1, instead of 35 to 1. If you win a Split bet, your payout will be 5 to 1. Red/Black, Odd/Even and Half-Dozen bets pay even money.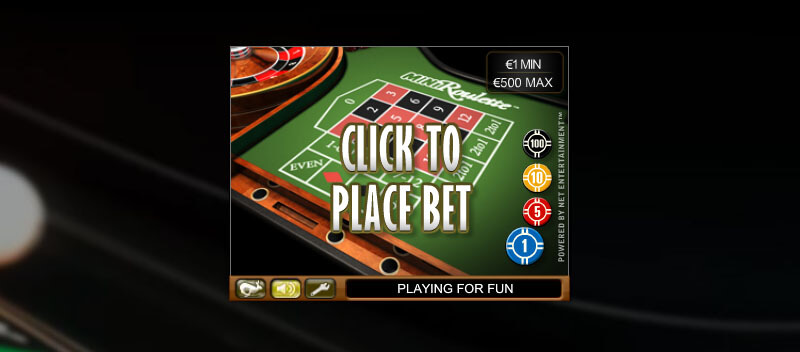 Double Ball Roulette
Some online casinos which utilise software, developed by Evolution Gaming, offer a unique variation of the popular game of chance, called Double Ball Roulette. The variation is available in both double-zero and single-zero formats. Players, interested in giving it a try should look for it in the Live Dealer section of the casinos since the game is played in real time.
Double Ball Roulette follows almost the same rules as the traditional variations, only two balls are used instead of one. Of course, there is the option to make the usual inside and outside bets. However, players are allowed to bet on both balls landing on the same individual number. Those, who win will collect a rather lucrative payout of 1,300 to 1.
With outside bets on Red/Black, Odd/Even and so on, both balls should land in the winning pockets in order for the player to collect a payout.
Double Action Roulette
Double Action Roulette was introduced by TCSJOHNHUXLEY and utilises their Mark VII roulette wheel. The game is unique in that it is played on a wheel which has two concentric rings, an outer and an inner ring. Each of the two rings has its own set of numbers which are arranged in opposing order on the wheel. Therefore, each spin of the wheel delivers two winning numbers.
The layout also differs from that on standard roulette tables since it consists of two betting areas, which represent each of the two rings of numbers on the wheel. Of course, there is the option to make outside and inside bets. However, if you bet on Black, for example, you should bear in mind the ball needs to land in the black pockets on both the inner and the outer ring. It is also possible to bet on the same individual numbers occurring on both rings of the wheel, in which case the payout is massive – 1,200 to 1.