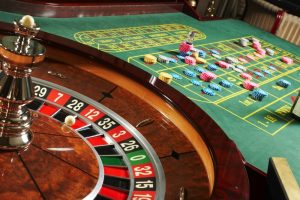 The Parlay system is commonly used in sports betting but many casino players opt for incorporating it in games like roulette, baccarat and blackjack. In fact, the Parlay is among the most popular betting systems, used by roulette players.
Its origins can be traced back to the 16th century when aristocrats used to incorporate it in the then-popular card game basset. The latter was played against the banker, with players' winnings remaining on the table. The winnings were doubled with each subsequent bet.
When a given player "parlays", they wager their winnings in addition to their original stake. The system can be used by roulette novices as well since it is easy to learn and implement. The Parlay is applicable to both inside and outside bets in roulette which renders it suitable for risk-averse and more daring players alike.
Top Online Casinos