Titles that feature life-changing progressive jackpots are typically among the most popular games on the catalogues of online gambling operators. Until recently, progressive jackpots were predominantly reserved for slots and video poker, but lucrative prizes are now attached to a number of traditional table games and roulette is hardly an exception.
In roulette, winning Straight Up bets on individual numbers pay out at the rate of 35 to 1. Some roulette players are not satisfied with this maximum payout, especially when one considers how difficult it is to predict precisely on which individual number the ball will land. Indeed, this payout is hardly in the same league as the life-changing jackpots of progressive games which sometimes can reach millions of pounds.
Top Online Casinos
With slots, there is an abundance of progressive jackpot titles so there are plenty of options to choose from. Unfortunately, this is not the case when it comes to progressive roulette where the number of options is quite limited.
Nevertheless, some of the biggest gaming software suppliers in the industry have developed enticing roulette variations which offer progressive jackpots that grow over time. Below, you can find more information on how progressive jackpot roulette works.
How Does Progressive Jackpot Roulette Work
If you are already familiar with the rules of play in roulette, you will experience no difficulties in playing the progressive jackpot variations of the game. It is possible to bet on individual numbers, on combinations of numbers or on the numbers' properties (Red/Black, Odd/Even and so on). Once you have made your wager, you hit the Spin button and wait for the ball to come to rest to determine the winning number.
In fact, there are only two differences between progressive roulette and the conventional variations of the game. The first one is the massive jackpot itself and the second one is the obligatory side bet players are required to make. These side bets contribute towards the overall jackpot. The latter is not a fixed amount but continues to grow in small increments until one lucky player collects the life-changing prize. Once someone has won, the jackpot starts accumulating all over again. It is important to mention the accumulation does not start from scratch when the jackpot is won, but from a designated amount, called a "seed".
Even if your luck fails you and you do not succeed in winning the progressive jackpot, you can still walk away with a substantial prize. All progressive jackpot variations have unique bonus features and lucrative payouts. Depending on which progressive roulette variation you play, larger payouts can be triggered whenever a given number is spun several times in a row.
In some cases, progressive jackpot roulette is played on a standard European wheel which has 37 pockets, including the zero. On other variations, such as Marvel Roulette and Triple Bonus Spin Roulette, the wheel contains additional pockets which trigger the special bonus features.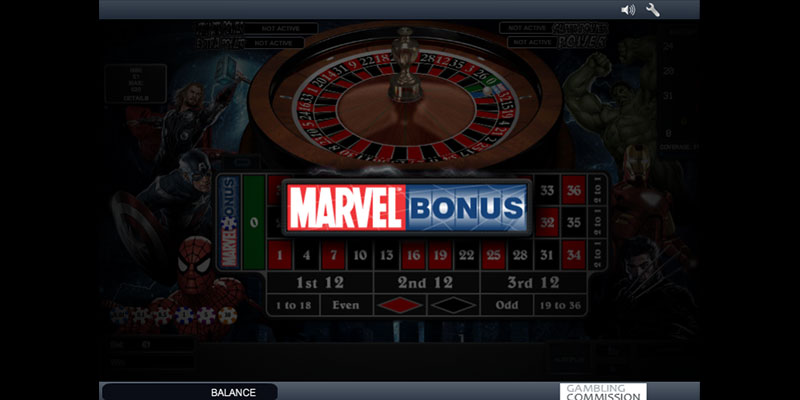 The Side Bet in Progressive Jackpot Roulette
The progressive variations of roulette allow players to make standard inside and outside bets. However, to become eligible for the progressive jackpot, players are expected to contribute with a small, yet obligatory side bet on top of their original wager.
The size of the additional bet is nominal and amounts to one credit in the player's currency of choice. The sum is automatically forfeited from the player's casino account balance each time the ball is spun. As we said above, the progressive jackpot starts accumulating from a pre-determined amount whenever someone has won. A modest fraction of the obligatory side bet is put aside in case a lucky player wins the jackpot. The remainder of the sum contributes to the accumulating jackpot itself. What is more, there is no limit to the amount the pot can reach.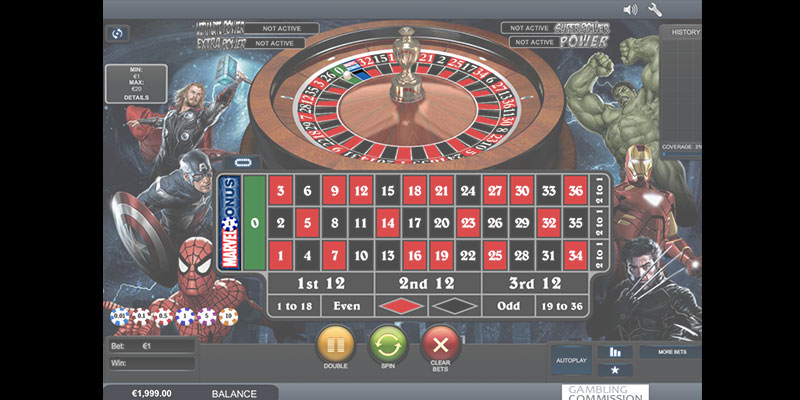 Roulette Variations with Progressive Jackpots
Some of the most reputable online casino operators have opted for adding progressive roulette variations to their gaming portfolios. For the most part, the game follows the rules of standard European roulette, the only exception being the obligatory side bet. Below, we have listed three popular roulette variations offering the most lucrative jackpots and bonus features.
Playtech's Marvel Roulette
Playtech's take on progressive roulette offers players a truly unique experience since it is inspired by the popular Marvel comic series. The game features all-time favourite Marvel characters such as the Incredible Hulk, Wolverine, Spiderman and Captain America.
The table layout pretty much resembles that of traditional roulette, with one major difference – there is an additional blue pocket on the wheel, reserved for the special Marvel bonus. Respectively, a blue betting box is added to the betting grid.
If you make a bet on the Marvel bonus and the ball ends up in the blue pocket, a special bonus game will be triggered. You get to play a three-reel slot game and are granted three spins free of charge. You are guaranteed to win, but your payout depends on the matching symbols your spins yield. Three matching Spiderman symbols yield the biggest payout of 100 to 1.
Interestingly enough, Marvel Roulette features four different progressive jackpots which are triggered randomly. Whenever a jackpot game is triggered, players are expected to uncover twenty squares. If three of these contain identical symbols, the player wins the corresponding jackpot. The four jackpots are as follows – Power, Extra Power, Super Power and Ultimate Power. Naturally, players aim for the last one as it may reach millions.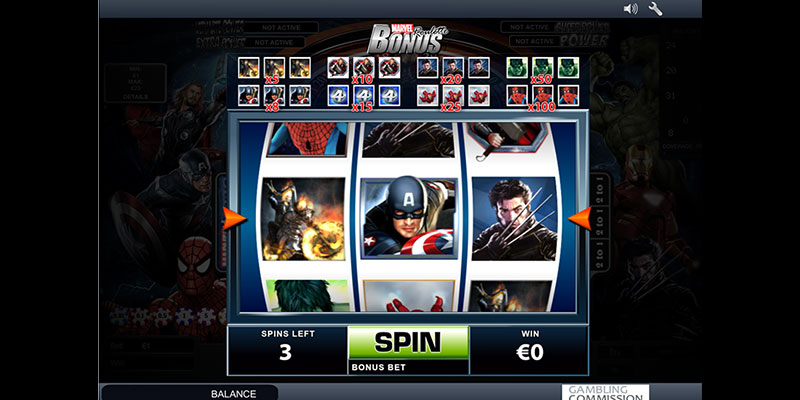 Microgaming's Roulette Royale
Microgaming's Roulette Royale is a favourite of roulette fans mainly due to the fact it offers a range of potential payouts which greatly exceed those of standard roulette bets. The game is played on a single-zero European wheel containing 37 pockets and there are no deviations from the standard rules of play.
Of course, there is a side bet which amounts to one unit in your preferred currency. This obligatory bet is automatically subtracted from your bankroll each time the ball is spun. The jackpot gets won when the same number comes up five times in a row. But even if you fail to hit the huge progressive jackpot, fret not. Provided that the ball lands on the same number twice in a row, your bet will pay 15 to 1. Should the same number come up three times in a row, you will be paid out at a rate of 200 to 1. The same number being spun four consecutive times will earn you a payout of 3,000 to 1.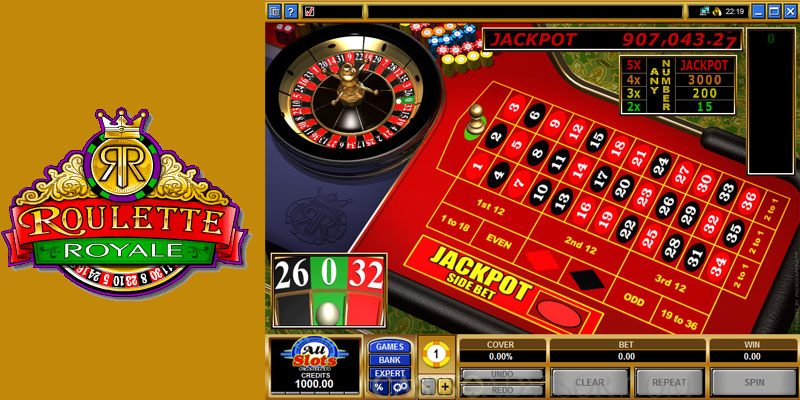 IGT's Triple Bonus Spin Roulette
Triple Bonus Spin Roulette, courtesy of gaming software supplier IGT, is yet another unique roulette variant which offers massive payouts to enthusiastic roulette fans. The game is played on a wheel which actually contains three zero pockets, marked 0, 00 and 000, plus an additional yellow pocket, marked with the letter B for "bonus".
The Triple Bonus Spin feature is automatically triggered whenever the ball lands in the yellow pocket. Then, a wheel with three separate rings will appear and players are granted a free spin. If you have made a bet on yellow and all three rings align with the yellow bonus pocket, your payout will be 12,000 to 1. Then again, if only two rings align with the yellow pocket, your bonus spin will pay 1,200 to 1.