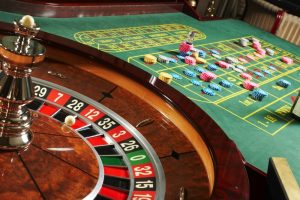 You have probably heard the saying "The house always wins". And indeed, this is the truth as after all, casinos are not charity organisations and need to turn a profit in order to cover the costs associated with paying their employees and maintaining the venue. Because of this, every casino game has a small built-in advantage in favour of the house, which allows gambling venues to profit from both winning and losing bets.
This built-in advantage is commonly referred to as vigorish, house edge or house advantage and ranges from one casino game to another. In some casino games, the house edge also depends on the type of bet one places. The house edge represents the mathematical advantage the gambling venue has over players and reflects the difference between the real probabilities or odds of winning and the casino's payouts for winning bets in specific games.
It is important to mention players can never fully offset the house edge no matter how skilled or experienced they are. Of course, individual gamblers can win money over short periods of time but in the long run, they are always at a loss because the house does not pay their winnings off fairly, on the basis of the true odds. That is why experienced players typically engage in games which have lower house advantage.
Top Online Casinos