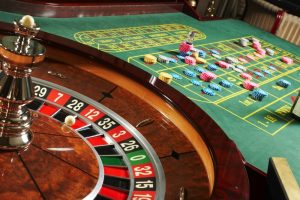 Less experienced players often fall prey to the misconception winning in a game of roulette is solely based on luck. While this is true to a great extent, understanding the layout of a roulette table can help one place smarter bets and increase their chances of leaving the casino on profit. More importantly, novices should keep in mind there are differences in the wheels and the table layouts in the three variations of roulette – American, European and French.
Differences Between American, French and European Roulette Layouts
The betting area on the roulette table is commonly referred to as the layout. We can distinguish three types of roulette table layouts – American, French and European. The biggest difference between the American and the European layout is that the former has 0 and 00 sections, while the latter has only a 0 section. The number of possible bets one can place is also different. Due to the additional zero section on the layout for American roulette, the numbers on the wheel are positioned in a different order than those in the European variation.
Top Online Casinos