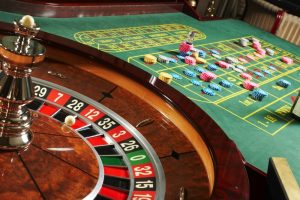 The outside bets are the second major category of wagers to be placed in the game of roulette. As the name of the category suggests, these bets are placed outside the area with the numbered boxes on the table layout. Outside bets are considered the most basic type of wager one can place in roulette and as such, are more suitable for inexperienced players.
These bets are not placed on concrete numbers as they are based on other properties, such as the numbers' colour, their position on the layout, whether or not the numbers are even or odd, and so on. Compared to inside bets, outside bets involve less risk. Players have better odds at winning with outside bets but the payouts are smaller.
Below you will find more detailed information on the five types of outside bets.
Top Online Casinos