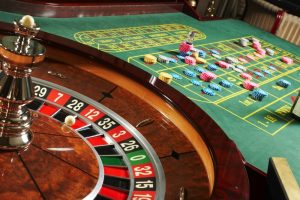 It is advisable to become well acquainted with the roulette wheel and the distribution of its numbers prior to joining the table to place your wagers. Why? The answer is simple – the wheel serves the most important function in the entire game as its one and only purpose is to determine the winning bets.
In brick-and-mortar venues, the wheel on the roulette table is in a perpetual motion which is not the case when one plays the game online from the comfort of their home. The constant spinning makes for a faster-paced game, but the main reason why the wheel is always in motion is to prevent players from complaining the device is spun too hard or not hard enough by the croupier – something which, needless to say, would influence the outcome of each spin.
Understanding the distribution of the numbers on the wheel is extremely important when one wants to play smartly and implement a given strategy. Also, in European and French roulette there is only one zero pocket on the wheel, while the wheels used in American casinos have 00 and 0 pockets – this greatly influences the way the numbers on the two types of wheel are distributed.
Top Online Casinos