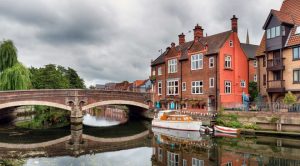 The finance director Steven Girling who misappropriated a total amount of about £1 million from his employer to pay for his online gambling habit, as well as a luxury lifestyle, has received a four-year jail sentence.
As reported by Casino Guardian at the beginning of December, the 36-year-old Steven Girling in fact admitted stealing the money from Premier Education Group in the period from 2014 to 2017 and was jailed by a judge at Norwich Crown Court. As the man himself revealed at the court hearing, he spent approximately £50,000 a day, playing on online roulette and slot machine games. Girling, in fact, resigned from his position of a finance director when things got out of control and made a confession about his wrongdoings to his former employer.
Back in November, the 36-year-old man pleaded guilty to misappropriating funds from his employer and was awaiting the sentence on January 2nd.
Player Misappropriates £1 Million from His Employer to Fuel #Gambling Addiction, Gambling Operators Do Nothing #GamblingAddiction #ProblemGambling #GamblingOperators #UK #ResponsibleGambling https://t.co/1RqUyw6fZ5

— Casino Guardian (@CasinoGuardian) December 3, 2018
At the time when the sentence was pronounced, Judge Stephen Holt said that the thefts were skilfully carried out, professionally planned and executed. At the hearing, the court revealed that Mr Girling transferred cash from the sports education firm he worked at – Premier Education Group – to his personal accounts from March 2014 to October 2017, with the total amount being estimated to about £1 million.
As Judge Holt further revealed, about half of the stolen money was spent on gambling, but the other half was "effectively unaccounted for".
Gambling Operators Offered Special Enticements to the Player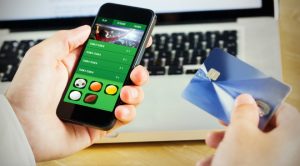 During the trial, it became clear that the fond player was very popular with online bookmakers, with him spending £50,000 on a daily basis. Girling, however, did not use the money only to fund his gambling habits but also started paying for a luxury lifestyle for him and his wife, taking her to five-star hotels and providing his friends with tickets for races including the Derby and the Royal Ascot.
Apart from that, he put some money in his personal savings account, moved to a larger house and paid off the mortgage. For the time being, the former finance director had paid back £112,000 but he will continue to recover the money in the upcoming months.
At the time when Girling admitted the misappropriation of the money, he explained that gambling operators lured him into betting more and more, by offering him some enticements such as special bonuses or VIP tickets. The man shared that he felt really bad for what he was doing and the large sums of money he was losing.
Girling also threw some light on the behaviour of the British gambling operators he gambled with, saying that they not only did nothing to stop him losing so much money on a daily basis, but also provided him with various enticements aimed at making him gamble even more.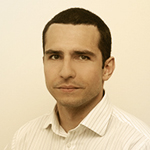 Daniel Williams has started his writing career as a freelance author at a local paper media. After working there for a couple of years and writing on various topics, he found his interest for the gambling industry.