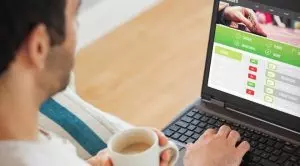 Steven Girling, a finance director, was left near suicide by gambling operators after being targeted to spend a massive amount of money in one day only. The 35-year-old man misappropriated a total of £1 million from his employer to fund his gambling after companies wooed him into betting more and more money by offering him various enticements such as VIP tickets and holidays bonuses.
Mr. Girling confessed that he was in a difficult emotional situation after losing £50,000 in one day and revealed that British gambling operators targeted him aggressively.
At one time, the man and his wife, had a glamorous lifestyle, staying in five-star hotels in Dubai and taking friends at various races, such as the Cheltenham Gold Cup and the Royal Ascot, with VIP tickets. Unfortunately, his addiction got worse, with him spending really large amounts with a number of British gambling operators, who, as he said, never questioned his behaviour, despite the fact that he was betting up to £50,000 a day.
Steven Girling shared that it was quite obvious he had been suffering from a gambling addiction, with him spending up to £50,000 daily online on slot machines and roulette over a period of three years. However, not one of the companies he gambled with questioned his behaviour, in spite of the fact that it had been clear from his patterns of play that he had been addicted to gambling.
Gambling Operators Found Nothing Wrong with the Man's Behaviour
Last week, the former financial director pleaded guilty to stealing money from his employer at Norwich Crown Court. He is expected to face up to five years in jail at the time he faces the sentence on January 2nd.
Girling said that he expected the fact he once paid in twice his salary within 24 hours would make someone notice what was going on. His behaviour, however, had not triggered any concerns. He got to lying his wife about their luxurious lifestyle and told her that he won the trip to Dubai.
The player has revealed that the British gambling operators he gambled with had offered him VIP tickets for a number of football matches. Apart from that, he also received bonuses of £500 in his account when he generated losses. According to the former finance director, the betting operators' priority was to make sure that gamblers are actively playing on their websites, no matter if they had been showing signs of an addiction. Apart from that, Mr. Girling had an account manager who used to sign him up for competitions, which made things even worse.
As The Daily Mail found, January 2018 saw Girling resign as finance director of the sports education firm Premier Education Group. After he got arrested for allegedly misappropriating large sums of money from his employer, the man made a complaint to his bookmakers but received a response stating that the activity on his account had not been such that any social responsibility actions were required.
For now, he had managed to repay £112,000 to his former employer. He and his wife are also selling their house so that he expects to be able to return money to the employer.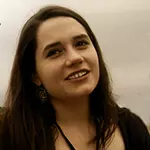 Olivia Cole has worked as a journalist for several years now. Over the last couple of years she has been engaged in writing about a number of industries and has developed an interest for the gambling market in the UK.