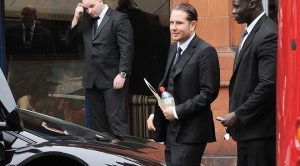 British billionaire James Stunt has admitted that he is being chased over a massive gambling debt worth more than £1 million. The 37-year-old man further shared that he plans to settle the debt by using paintings of Picasso and Monet, which he has previously lent to the Prince of Wales.
Reportedly, the seven-figure loss was generated by Stunt with a spread-betting operator called CMC Spreadbet. As written in court documents, the British billionaire is seeking to pay off his debt, so he has proposed borrowing £70 million secured in return to a fine art collection he has lent to Prince Charles. The collection consists of paintings by Dali, Picasso, Monet, Van Dyck and Constable and is estimated to a total of £225 million. It has been lent by James Stunt the Prince of Wales' stately home, Dumfries House.
It has been confirmed that the City trading firm CMC Spreadbet pursues the billionaire for an amount of £1,002,103 – a loss he has allegedly generated by betting on movements in the currency markets. The operator has taken the matter to the High court, seeking the sum plus £219-a-day interest.
As claimed by the spread-betting firm, the British billionaire promised to pay back the money on a number of occasions in 2018, suggesting that he would take out a loan amounting to £70 million, which would be secured against the fine art collection at Dumfries House. CMC Spreadbet also shared that Mr Stunt also proposed liquidating a wine collection worth £650,000.
In an interview with The Daily Mail, Mr Stunt said that the £1-million demand of CMC Spreadbet was not a debt at all and claimed that it has been settled. He further noted that the loss was not generated while gambling, as it was generated on commodities.
1960 Picasso Work Head of a Woman Among the Artworks in the Collection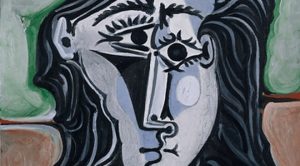 The famous pieces of art were lent by the British billionaire to Prince Charles at the time he was restoring his Scottish stately home. In 2018, Mr Stunt shared with a local media that he had loaned fine artworks of Monet, Velazquez, Dali, Van Dyck, Constable and Picasso for a period of two years. As claimed by Stunt, a Chagall was also added to the collection.
The 37-year-old billionaire, known for his extravagant lifestyle, has been previously pictured with the art collection in question, which includes the 1960 Picasso work Head of a Woman. The painting has been displayed at New York's Metropolitan Museum of Art. It still remains unknown whether this exact piece will be among the masterpieces Mr Stunt will choose to sell.
The gambling debt of £1 million is not the only legal demand faced by the 37-year-old billionaire. Stunt & Co, his gold bullion firm, is facing insolvency over an amount of £89,000 which is allegedly owed to a company owned by the father of his ex-wife, Formula 1 World Championship Ltd.
In February 2019, his assets including a number of homes and several supercars have been frozen by a "proceeds of crime" order. The billionaire was then given a spending limit of £1,000 a week by a judge, who also banned him from drinking the fine wines he collects.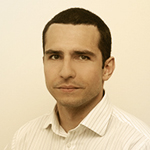 Daniel Williams has started his writing career as a freelance author at a local paper media. After working there for a couple of years and writing on various topics, he found his interest for the gambling industry.