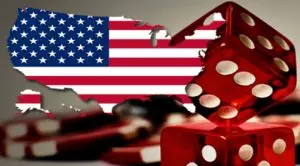 The last couple of days were crucial when it comes to the long-running debate on the legalisation of online casinos and daily fantasy sports in the state of Pennsylvania. The matter unexpectedly took a different direction after the state Governor Tom Wolf announced a budget proposal for the upcoming fiscal year, which includes additional funds amounting to $250 million for what he called a "gaming expansion".
As revealed by Wolf himself, the budget address of the Governor to the General Assembly of Pennsylvania stated his plans to ensure a budget of $81 billion for the twelve months from July 1st, 2017. A total of $32.3 billion of these funds would be raised from state taxes.
Currently, the state of Pennsylvania has been dealing with a budget deficit estimated to approximately $3 billion. According to Wolf, an additional $100 million would be generated by the gaming expansion proposal over the current fiscal year. The same idea is reflected in the Budget for the fiscal 2017/2018, which proposes another $150 million in revenue generated from the expansion of gaming activities in the state.
The budget proposal is to be further discussed by the General Assembly. Considering the $3-billion shortfall in Pennsylvania's budget, the state authorities would have to take certain measures to reduce the shortfall until the end of the 2017/2018 fiscal year.
Online Gambling as Part of the Expansion
There has not been presented more specific information about online gambling and how it would be involved in the possible expansions in the state of Pennsylvania. It is important to note that the legislation which would provide the additional $100 million to the state's budget for the current fiscal year has not been passed yet.
Several measures in terms of the expansion have been considered, including implementing an increase in the taxes that are currently paid by brick-and-mortar casinos. Other measures including constituting slots at tracks, off-track betting parlours and airports, as well as legalising video lottery terminals located at private establishments.
Still, the major part of the additional $100 million to the state's revenue in the short term is to be generated by the legalisation of online gambling. The latter is considered as the only activity able to account for such a massive amount of money, so the proposed amendment to the budget hits that online gambling would be part of the bigger picture.
For a few years now, the legislature of Pennsylvania has been considering the matter of permitting online gambling in within the state. There have been various discussions on the matter, and two bills have even been passed by the House last year. However, both bills failed to pass the Senate.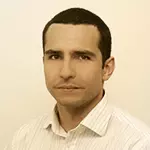 Daniel Williams has started his writing career as a freelance author at a local paper media. After working there for a couple of years and writing on various topics, he found his interest for the gambling industry.