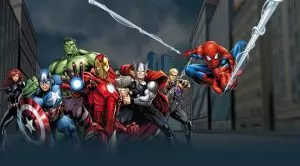 The leading gaming content and software services, systems and solutions developer Playtech is to remove the Marvel-themed content from the websites of its customers. From April 1st, the company will no longer provide the marvel-branded slots and jackpot games.
The decision of Playtech comes with the termination of some licenses. The brand will have its slot machines super-hero Marvel product suite live with its customers until the end of March 2017, and after that the content will be removed.
Several years ago, in 2013, the parent company which currently owns Marvel Studios – the Walt Disney Company – has decided not to renew Playtech's license for using the Marvel super heroes in its gaming machines. According to a representatives of Marvel's parenting company, this decision is due to the company's concerns that its image could be harmed by its name being related to the games of chance offered by Playtech.
Over the last few years, the Walt Disney Company has been primarily focused on providing a more family-oriented image content across its entertainment properties. This made it enter the campaigns against politicians who were aimed at permitting casino gambling near the DisneyWorld theme park in Orlando, Florida.
At the end of last week, some of the affiliate marketing partners of online gambling websites featuring the gaming content provided by Playtech, revealed that they had received e-mails informing them for the change. This was confirmed by some William Hill affiliates, which were informed that the Isle of Man-based gaming content and solutions developer is to remove the Marvel-branded games from its product offering on March 31st, which was why all affiliates were asked to make sure they remove all promotional materials for the above-mentioned products by April 1st. Similar notices were received by Coral affiliates, too.
Playtech, on the other hand, has revealed that some of the game engines related to the Marvel slots series are to be reused. After the Marvel-branded content is removed from its partners' websites, almost all super-hero slots machines are planned to be re-branded in order to become part of the Age of the Gods slots series. For example, The Avengers will be re-branded to Age of the Gods, Fantastic Four will be re-branded to Age of the Gods: Furious Four, the Iron Man 2 will become the Age of the Gods: King of Olympus, etc.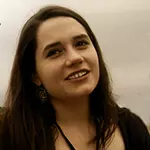 Olivia Cole has worked as a journalist for several years now. Over the last couple of years she has been engaged in writing about a number of industries and has developed an interest for the gambling market in the UK.