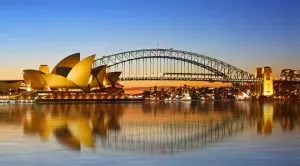 The gambling industry of New South Wales (NSW) is to face an overhaul, with some restrictions on new poker machines to be seen in several areas. The local Government also plans to boost fines that are imposed on bookmakers that violate the legislation and regulatory rules in the region.
The New South Wales Government considers state communities vulnerable to gambling-related harm. Because of that, it has decided to put cap on pokies with new laws proposed. However, according to the Alliance for Gambling Reform and the NSW Greens, have raised a red flag, saying that the proposed reforms would not be sufficient to solve the problems related to poker machines in the state.
The state government has called this the most significant report in terms of problem gambling in more than ten years. Under the new rules that are to be implemented, about 20% of the New South Wales, including the state's most socially-disadvantaged areas and the ones with the highest number of gambling addictions would see the number of pokies capped. In addition, some online gambling operators are to face a massive increase of existing penalties from AU$5,000 to AU$55,000.
Most Significant Gambling Reform in 10 Years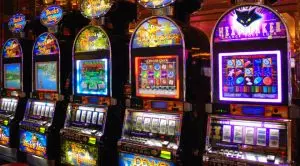 The gambling reform which has been officially introduced only recently, no more pokies would be added to the existing gambling landscape of New South Wales. As revealed by the local Racing Minister Paul Toole, the communities considered more vulnerable to gambling-related harm would be made a no-go zone for additional number of poker machines.
As mentioned above, Minister Toole called the reform the biggest reform the state had seen in a decade and explained that the new regulatory rules would be focused on tackling problem gambling in high-risk areas. The local Government decided not to allow the number of poker machines in problem areas to go any higher.
Under the new regulatory rules focused on dealing with constantly increasing levels of problem gambling, some changes are expected to be brought to the Local Impact Assessment scheme which the NSW Government uses to determine applications for new machines. As mentioned above, changes are also to be implemented in the taxes imposed on online gambling operators, with them seeing a tenfold increase from AU$5,000 to AU$55,000.
In 2017, the federal, state and territory governments agreed to ban online gambling operators encouraging players to place bets through special money-back and promotional offers when they generate a loss.
The latest measures that are to be imposed on bookmakers, which operate on poker machines in the state, come at a time when an increasing number of problem gambling cases are being registered in New South Wales. The western part of Sydney, and especially areas such as Horsley Park, Fairfield, Bankstown, Cabramatta and Liverpool, are to now be capped in terms of poker machines' number, including some parts of the Hunter region.
Fairfield has been on top of the list with NSW areas in terms of amount wagered, with its residents spending approximately AU$8.4 billion on the area's pokies in 2017. The amount spent represents a 20% increase from the amount of AU$6.99 billion which Fairfield residents wagered in 2013/2014.
According to experts' estimates, about 50% of all money lost on New South Wales' pokies have been spent by people who are classified as problem gamblers.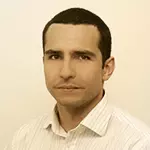 Daniel Williams has started his writing career as a freelance author at a local paper media. After working there for a couple of years and writing on various topics, he found his interest for the gambling industry.