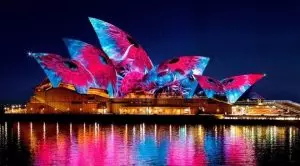 Australian people are still generating the largest losses on gambling on a global scale, according to recent data.
According to estimates provided by H2 Gambling Capital, a global gambling analyst firm based in the UK, revealed that Australian adults' gambling losses amounted to $958 (AU$1,324) in 2017 alone. The losses generated by Hong Kong citizens were the second-highest but still a lot smaller in comparison to the ones of Australians, as they amount to $768. Singapore adults' gambling losses amount to $725 in 2017 and rank third.
New Zealanders, on the other hand, generated losses which equalled to less than half of the amount lost by Australians.
"Morally bankrupt state governments everywhere let pokies and sports betting get everywhere.
"A failure of public policy is why we have such a huge gambling problem in Australia."
– Rev @TimCostello

— Huong Truong MP (@HuongTruongMLC) November 18, 2018
It seems that the trend regarding rising gambling participation rates and increasing gambling losses of Australian residents, of which Casino Guardian reported earlier this year, is becoming even more serious. Previously, the amount of Australian's gambling per-capita losses were estimated at more than AU$1,200 on an annual basis, with the amount rising to as much as AU$1,324 in 2017.
I can't get over that in like EVERY bar in Australia, they have a whole section for gambling (or pokies)

— Kush (@jkush88) November 16, 2018
With local people's gambling losses constantly increasing, some anti-gambling campaigners and problem gambling organisations once again called for more drastic measures to be taken by the competent authorities. The statistical data provided by H2 Gambling Capital once again raises some questions associated with so-called poker machines and the possible negative impact they could have on people, making them lose more and more money on the terminals also known as "pokies".
Pokies Blamed for Rising Gambling Addiction Rates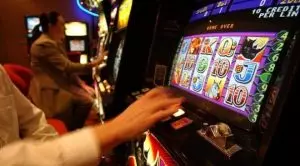 Previously, it was exactly the poker machines which were pointed as drivers of extraordinary levels of gambling, hence really massive gambling losses. Earlier in 2018, Government statistics showed that pokies account for over half of adult Australians' annual gambling losses.
The figures swell, and the war between operators that offer poker machines and anti-gambling campaigners becomes fierce as it can be, with each of the parties trying to convince both the wider public and state Governments of their rightfulness.
However, for some time now the electronic gaming machines have been pointed as the main reason for spreading gambling addiction among Australian people, despite the fact that pokies are far from being the only major form of gambling in the country. The interest towards pokies, which are pretty much the same thing as regular slot machines available at casinos, has been rising over the past few years, with so-called poker machines remaining the most profitable for gambling operators and most dangerous for players.
Mackay Region Register Shocking AU$10-Million Pokie Losses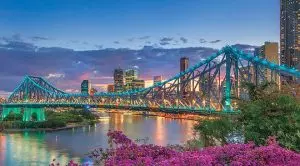 A shocking amount was spent by residents of Mackay, Whitsunday and Isaac on notorious poker machines in October 2018 alone. According to recent data, their combined losses on pokies amounted to AU$10 million.
Last month saw Machay residents spend the largest amount of money on the machines, accounting for losses of AU$6.7 million. Residents and visitors of Whitsunday lost AU$2.2 million, while the amount spent on electronic gaming terminals in Isaac was estimated to AU$1.1 million.
According to reports, so far in 2018, Mackay has been on the ninth place by poker losses in the state of Queensland, having generated overall losses amounting to AU$63.4 million into the machines. The region's total losses are estimated to AU$93.6 million, with over 2,300 poker machines currently operating there. Each of the pokies in the region is believed to account to more than AU$40,000 on an annual basis.
At the same time, the problem gambling rate in Mackay is hard to estimate, according to experts.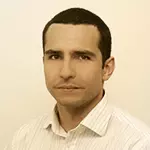 Daniel Williams has started his writing career as a freelance author at a local paper media. After working there for a couple of years and writing on various topics, he found his interest for the gambling industry.