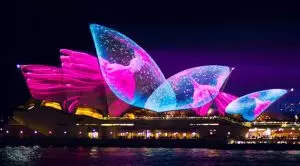 As far as gambling is concerned 2018 has not been an easy year for Australia. Gambling participation and spending rates have remained high, despite problem gambling concerns and state governments' policies aimed at restricting the popularity of so-called poker machines among local residents.
Anti-gambling campaigners and charity organisations focused on providing professional help for gamblers who suffer the negative impact of gambling addiction. Former problem gamblers have also raised voices, saying that electronic gaming terminals (EGTs), known as pokies, fuel gambling addiction among local people, with more Australians being affected by its devastating impact.
Adult Australians Are Still the Biggest Gambling Spenders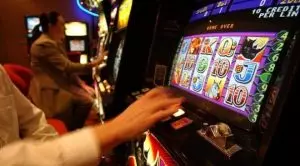 Earlier in 2018, the global gambling analyst firm H2 Gambling Capital revealed issued a report, according to which Australian adults remain the biggest spenders worldwide. As said in the report, the overall gambling losses of adult Australian citizens in 2017 amounted to AU$1,324 (a little less than $960).
The results have shown that the trend regarding the constantly increasing gambling participation rates and rising gambling losses of Australians continues to gain momentum and become even larger. Previously, Casino Guardian reported that the 2017 gambling per-capita losses rose to more than AU$1,320. The constantly increasing gambling losses of local players have made anti-gambling campaigners call for more drastic measures to be taken by authorities so that better protection is ensured to people who are hurt by the negative impact of their compulsive gambling habits.
Pokies are considered to have been fuelling these levels of gambling. Another statistics from 2018 showed that pokies generate more than 50% of the annual gambling losses of adult Australian citizens. Their flashing lights and monotonous sounds are luring people into gambling over and over again by spending more time at the machines.
Of course, poker machines are not the only form of gambling in Australia which attracts many players and accounts for large losses, but they still remain the most profitable for local gambling operators and dangerous for players.
Problem Gambling Rates among Young People Also Rise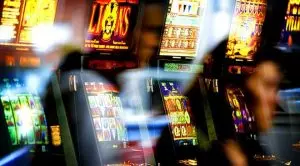 Apart from large spending rates, Australia is also witnessing a constantly increasing number of people affected by problem gambling. Unfortunately, it is not only adults who are engaged in gambling.
Earlier in 2018, a Deakin University study showed that three out of four children who watch sports associate gambling with watching sports. What is even more disturbing, is the fact that the gambling age is constantly falling, and the popularity of mobile phone gambling and betting online through various applications rises.
These findings have made some charities roll out initiatives aimed at raising both children and parents' awareness of gambling-related harm. The Victorian Responsible Gambling Foundation (VRGF) has rolled out the "Love the game – not the odds" campaign to help parents talk to their children about risks associated with gambling. According to data provided by the VRGF, about 80% of children aged between 13 and 17 have already placed a bet, and have taken part in sweeps and raffles, gambling among friends or purchasing lottery tickets.
In spite of the fact that age verification is applied in both online and retail gambling facilities in order to make sure that no under-age persons will be available to gamble, it turned out that over 12% of the children between 12 and 17 years have placed a bet in a land-based betting shop or on the Internet. Moreover, one in five Australian adult gambling addicts has started gambling before they turned 18.
As mentioned above, according to the VRGF, the number of children who associate gambling with watching sports has risen immensely. Figures revealed that approximately 75% of children between 8 and 16 years old who watch sports think that gambling is a normal activity related to sports and can name at least one sports betting operator.
At the beginning of December, a survey conducted by the Centre for Rural Health, University of Tasmania (UTAS) found that problem gambling rates were quite high among international students. The research was held among 1,395 students of the UTAS and found that more than 56% of domestic and 38% of the international students have taken part in some gambling activity over the past twelve months.
New Gambling Advertising Rules Were Brought into Effect in 2018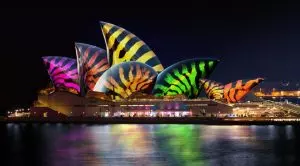 Considering the worrying results, both authorities and anti-gambling campaigners have called for local gambling operators to become more responsible when it comes to customer protection.
According to the gambling companies' critics, operators have been too aggressive in their advertising campaigns, with gambling ads having been a common sight during daytime sports broadcasts. These concerns made the Australian Communications and Media Authority (ACMA), which is responsible for setting the TV gambling ads' program standards, ban daytime gambling advertising. The ban came into effect at the end of March, leaving gambling advertising out of the game from 5:00 AM to 8:30 PM.
It was the Australian Subscription Television and Radio Association (ASTRA) which rolled out certain amendments to the regulatory regime of gambling promotions. Under the new rules, gambling ads are suspended from live coverage five minutes before and after the game and remain banned during both the gameplay and the breaks. The reform, which brought the gambling advertising crackdown to life, has been developed in collaboration between the local gambling operators and ASTRA, with the ACMA's approval also granted.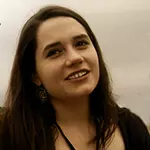 Olivia Cole has worked as a journalist for several years now. Over the last couple of years she has been engaged in writing about a number of industries and has developed an interest for the gambling market in the UK.