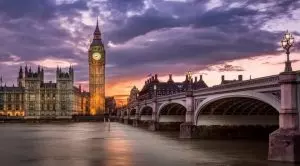 British gambling operators, which have been making heavy investments on expansion into the American market due to tighter regulations in the UK, saw a decline after the US Department of Justice rolled out an opinion which could lead to wider restrictions on online gambling across the country.
The US Department of Justice published a legal opinion on January 14th, stating that interstate online gambling was illegal after federal law. This resulted into an immediate stock drop of British investors who have lately been eyeing an expansion in the lucrative sports betting sector. According to the newly-issued legal opinion, a previous interpretation of the Wire Act, under which only sports betting was banned, was a misinterpretation of the Wire Act.
It still remains unclear how this ruling will be applied but it is expected to face litigation.
DOJ has reversed its interpretation of the Wire Act, in a decision that may have profound implications for states and online gaming. We are reviewing closely and will always stand up for the people of West Virginia. Recently, my office helped lead successful challenge to PASPA.

— AG Patrick Morrisey (@MorriseyWV) January 16, 2019
Meanwhile, UK bookmakers, such as William Hill and Paddy Power suffered a decline of between 1.9% and 3.8% on January 15th, following the reversal of the US regulator's own 2011 opinion. Paddy Power Betfair's shares fell by 0.80%, GVC Holdings suffered a 2.81% decline, William Hill's shares fell by 2.88%, while the online gambling group 888 Holdings, suffered a 7.54% decline. According to Peel Hunt analysts, the change is rather disturbing to a sector which has not been very well-regulated.
The US Department of Justice dated the new opinion November 2nd, 2018 but the document was officially disclosed at the beginning of the week.
US Department of Justice Changes Its Opinion on Wire Act Restrictions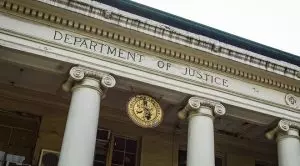 As Casino Guardian has previously reported, the tougher rules imposed on the UK gambling sector have been one of the main reason why a range of British bookmakers has turned their eyes to the recently liberalised US sports betting market. In May 2018, the US Supreme Court ruled in favour of sports betting, making it possible for every state to decide on the fate of the new form of betting.
This is exactly why some companies which operate in the UK gambling sector decided to take advantage of the momentum and set foot in the US sports betting sector by making heavy investments. Unfortunately, the US Department of Justice's change of stance on online gambling came unexpectedly and hit their stock.
As mentioned above, the US Department of Justice published a new legal opinion on Monday, saying that a prohibition in the Wire Act was not associated with online sports betting only. In its previous legal opinion, dated 2011, the regulator had ruled that the 1961 Wire Act was only related to online sports betting services.
The new report on the matter was compiled and dated November 2nd, 2018, but it was finally released on January 14th, 2019. In it, the US Department of Justice changes its previous opinion on the matter and finds the wording of the 1961 Wire Act clear enough that statutory prohibitions are not limited to online sports betting only.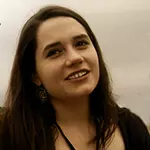 Olivia Cole has worked as a journalist for several years now. Over the last couple of years she has been engaged in writing about a number of industries and has developed an interest for the gambling market in the UK.