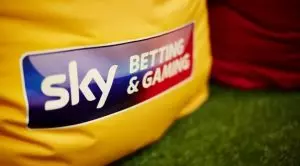 A TV advert of the global gambling operator Sky Bet was banned by the Advertising Standards Authority (ASA) for being socially irresponsible.
Two individuals have filed complaints against the ad seen on August 30th, 2018, which was promoting the company's "Request a Bet" service. The TV advert featured Jeff Stelling, a popular football presenter, who encouraged viewers to bet with Sky Bet by challenging them to "spark" their sports brains.
According to complainants, the advert was irresponsible because it implied that a person could become a successful gambler if they had a good knowledge of sports.
We've published our latest batch of rulings https://t.co/dbGYsX8oPm 'choc' full of decisions around a host of key issues from food to energy saving claims. Plenty to chew over, so do the smart thing and have a read. pic.twitter.com/XiKHSS26G6

— ASA (@ASA_UK) March 6, 2019
Sky Bet's Response to the Complaints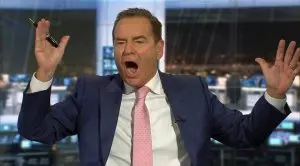 The gambling operator responded to the complaints, saying that two references to knowledge were made by the TV ad. As explained by the operator, the context of the advert suggested to consumers to use their knowledge to use its Request a Bet feature to make a bet and further shared that there were a number of parameters that could be used by customers when building a bet.
Sky Bet also explained that no reference to knowledge boosting a person's chances of generating a win was made by the TV advert, and said that reference was made only in terms of a customer's possibilities when building a bet. The gambling operator further noted that the ad stated "In sports anything can happen", so that customers are aware of the fact that only knowledge is not enough for increasing one's gambling success.
The gambling company explained that it is a much-common perception that a person's in-depth knowledge of a certain sport would boost that person's chances of success when making a bet on that particular sport. Apart from that, Sky Bet reminded that knowledge of the relevant sport was one of the key elements of sports betting, and this was exactly why there was a market for sports tipsters and professional gamblers.
ASA Bans Sky Bet's TV Advert after Investigation and Consideration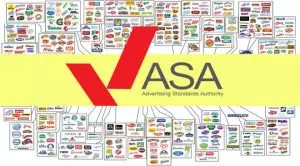 The Advertising Standards Authority investigated the complaints and made an assessment of the results before it made its final decision.
It said that the number of references used to emphasise on the importance of sports knowledge in betting and using an easily recognisable sports presenter with particular expertise in sports actually made the TV advert highlight the role of sports knowledge in determining betting success. That is exactly why the British advertising watchdog considered that the TV advert created a wrong idea of the extent of the control a gambler could have on their betting success.
According to ASA, such an approach gave consumers an exaggerated and therefore unrealistic perception of the possible outcome of a certain bet based on their sports knowledge. This, on the other hand, could make them gamble irresponsibly.
Based on the results it got during the investigation and consideration, the Advertising Standards Authority concluded that the Sky Bet ad breached BCAP Code rules 17.3 and 17.3.1 regarding gambling. The watchdog banned the ad, saying that it must not be displayed in the form complained of any more.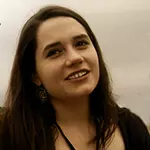 Olivia Cole has worked as a journalist for several years now. Over the last couple of years she has been engaged in writing about a number of industries and has developed an interest for the gambling market in the UK.