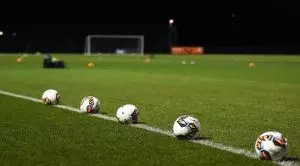 The Football Association of Ireland (FAI) has inked a partnership agreement with a gambling operator in spite of previously saying that it was to review its sponsorship deals with bookmakers following growing concerns regarding the constantly increasing problem gambling among local residents.
Last August, a spokesman for the FAI said in an interview for The Times that the Association is reviewing all aspects of its links to gambling operators' sponsorship deals. The review was initiated after Ireland's president Michael D Higgins had urged local gambling regulators to ban gambling advertising at sports events.
Despite the concerns with the constantly increasing gambling addiction rates in the country, the FAI still announced the Kenyan betting platform SportPesa as its new commercial partner. According to a press release issued by the Association a few days ago, a corporate social responsibility programme is to be included in the sponsorship deal.
FAI confirm two-year partnership with @SportPesa_IE

Read More ➡️ https://t.co/aoDrwzF1Ba pic.twitter.com/LRy4mRna8w

— FAIreland ⚽️?? (@FAIreland) March 16, 2019
The commercial director of the FAI, Mark Russell, described the Kenyan sports betting operator as a major commercial partner for the Association at the beginning of the qualifying campaign for Euro 2020.
Sponsorship Deal Found Inappropriate by Anti-Gambling Campaigners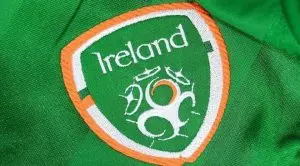 The newly-announced deal faced criticism from the general secretary of the Professional Footballers' Association of Ireland, Stephen McGuinness. According to him, the agreement was disappointing considering the previous claims of the FAI.
Mr McGuinness explained that the number of players who are affected by problem gambling behaviour is constantly rising, and there have also been some high-profile cases of alleged irregular betting within the Irish football league. According to him, no relationship should exist between the governing body and gambling operators.
Still, he explained that he understood that such sponsorship deals were necessary in order for the sport to be funded, but added that deals with the gambling industry were not a suitable choice, considering the spreading concern with rising compulsive gambling and spending rates of Irish players.
? ANNOUNCEMENT?

We are delighted to announce a new partnership with @faireland as their official betting partner.#MakeItCount pic.twitter.com/EB2I6UgZxP

— SportPesa Ireland (@SportPesa_IE) March 14, 2019
Mr McGuinness further shared his hope that the FAI would follow suit of the English Football Association (FA) which cut its relationships with its gambling sponsor Ladbrokes in 2017 after a review into such sponsorship deals' appropriation was carried out.
RGA Agrees to Whistle-to-Whistle Advertising Ban during Live Sports Events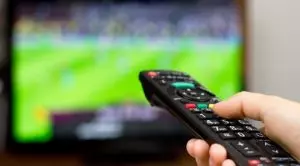 The criticism faced by the deal has not been the first instance of rage against gambling companies' sponsorship agreements in Irish sports. In February 2018, the Gaelic Athletic Association (GAA) voted for a ban to be imposed on all sponsorship deals with gambling operators, following the confessions of a number of players they have been suffering from gambling addiction.
In fact, gambling advertising in sports has been discussed by regulators and anti-gambling campaigners on a number of occasions. Gambling advertising opponents have called for stricter restrictions to be imposed on gambling companies' advertising. As a result, in 2018, the Remote Gambling Association (RGA) which represents some of the largest gambling companies such as bet365, Paddy Power Betfair, William Hill and Ladbrokes, agreed to stop so-called "whistle-to-whistle" advertising during live sports events.
The decision came after raising concerns that TV advertising on gambling was making gambling look normal to people, especially to more vulnerable ones.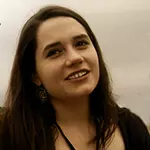 Olivia Cole has worked as a journalist for several years now. Over the last couple of years she has been engaged in writing about a number of industries and has developed an interest for the gambling market in the UK.