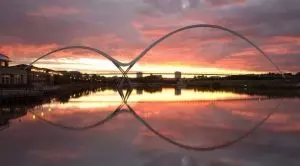 According to data from the Office for National Statistics (ONS), the number of brick-and-mortar gambling shops in Teesside, Middlesbrough, is rising. The information provided by the ONS has revealed that there were 130 betting shops in the region in 2018. In comparison, there were 120 betting outlets in the area in 2017.
This is the first time the number of retail betting shops in Teesside has been on the rise since 2015. The rise has been considered surprising because of the ever-increasing popularity of online betting, which more players tend to prefer nowadays. The recent increase in Teesside, however, also follows a national trend, with the number of betting shops across the UK rising from 11,370 in 2017 to 11,470 in 2018.
Although the registered increase has not represented a huge leap in numbers, this has been the first time when the gambling outlets' number has risen since 2014. This made anti-gambling campaigners and gambling addiction charities urge the large gambling operators to voluntarily boost their contribution to programs aimed at helping people deal with the negative effects of their compulsive gambling habits.
The Public Policy Manager at the British charity Addaction, Steve Moffatt, reminded that more than 3.4 million people are currently at risk of becoming problem gamblers in the UK. Unfortunately, only one in fifty gambling addicts actually gets professional help for dealing with the problem.
Rising Popularity of Gambling Services Fuels Problem Gambling, Experts Fear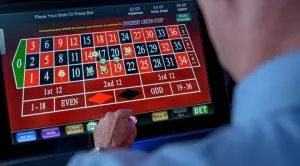 The rise of gambling industry's popularity, both offline and online, has fuelled concerns of anti-gambling campaigners who have called for stricter measures to be imposed so that local players get the best possible protection against problem gambling and possible negative consequences.
Now, Mr Moffatt has shared that Addaction's own polling found that people who have once been categorised as problem gamblers are more likely to have faced depression and anxiety, and could have also suffered from problematic alcohol or drug use. He further urged the Government to put more efforts into making gambling operators contribute a larger part of their massive profits to problem gambling treatment services. Mr Moffatt said that most gambling companies' executives normally get payments which are much bigger than the total amount spent by the entire British gambling industry on helping people who suffer from gambling addiction.
The major British gambling regulatory body, the UK Gambling Commission (UKGC) has previously revealed that the local gambling sector generated a total of £14.4 billion in 2017/18. The figure represents a 4.5% increase in comparison to the revenue generated by local gambling operators in 2016/17.
As Casino Guardian has reported on previous occasions, the Government, regulatory bodies and anti-gambling campaigners have been concerned with the rapid growth in the industry and, especially, with the increasing problem gambling and gambling addiction rates. The UK Government finally imposed its long-awaited crackdown on controversial fixed-odds betting machines (FOBTs) at the beginning of April as part of its efforts to tackle spreading gambling addiction among the machines' users.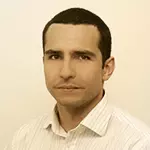 Daniel Williams has started his writing career as a freelance author at a local paper media. After working there for a couple of years and writing on various topics, he found his interest for the gambling industry.