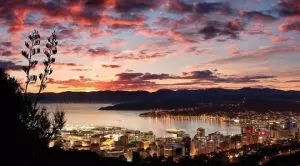 Whangārei District Council has asked the community to give it feedback about its Class 4 Gambling Venue policy, which is currently being reviewed.
Class 4 gambling means that venues which hold such a license could offer non-casino electronic gambling machines. Since the so-called sinking lid policy was added to the Whangārei District in 2013, the number of venues which offer poker machines, also known as pokies, has declined from 33 to 20.
As the District Council has revealed in its gambling policies, it plans to stick to the sinking lid rule, which basically means that no new venues offering poker machines would be allowed to be established in Whangārei.
The change in the policy is an administrative one, but still, there is a requirement for the council to consult with the local community on the matter. That is the reason why it has chosen to rewrite the sinking lid policy in a simpler and more understandable language. Copies of the policy have been provided to the public on the website of the Whangārei District Council, with the latter insisting that it wants to hear from the community.
According to some councillors, such as Councillor Crichton Christie, the profits generated by pokies are brought back to the community through trusts and grants, but if the number of the poker machines continue to decline, it would is very likely that people turn to another type of gambling. Unfortunately, this would not see online profits come back to the community.
Gambling, Alcohol and Tobacco Consumption Cost Māori People over NZ$1 billion in 2018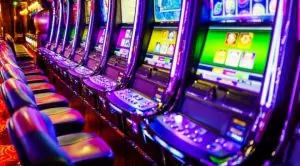 The review of the district's sinking lid policy has come at a time when a report has revealed that tax derived from alcohol, tobacco and gambling consumption cost Māori people more than NZ$1 billion last year.
The report was commissioned by Dr Marewa Glower for the New Zealand Institute of Economic Research and was focused on the amount paid in excise taxes levies and goods and services tax (GST) for Pacific peoples, Māori, Asian, European and other customers in 2018.
According to the report findings, Māori people paid NZ$161 million in gambling taxes – an amount which is considerably smaller in comparison to the ones paid in alcohol and tobacco taxes, NZ$264 million and NZ$723 million, respectively. The researchers also found that total Māori expenditure on gambling and alcohol, NZ$376 million and NZ$731 million, respectively, was proportionate to their number of population, their expenditure on tobacco was extremely high (NZ$1 billion).
Dr Glover further noted that the amount of revenue which the New Zealand's Government is drained from Māori on an annual basis in taxes on alcohol, gambling and tobacco, is much larger than the 8.5% return which tribal entities are getting on their NZ$9-billion asset base.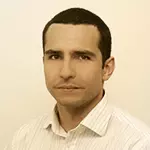 Daniel Williams has started his writing career as a freelance author at a local paper media. After working there for a couple of years and writing on various topics, he found his interest for the gambling industry.